BEST BEAT TAPES
The Best Beat Tapes on Bandcamp: February 2020
By Max Bell · February 28, 2020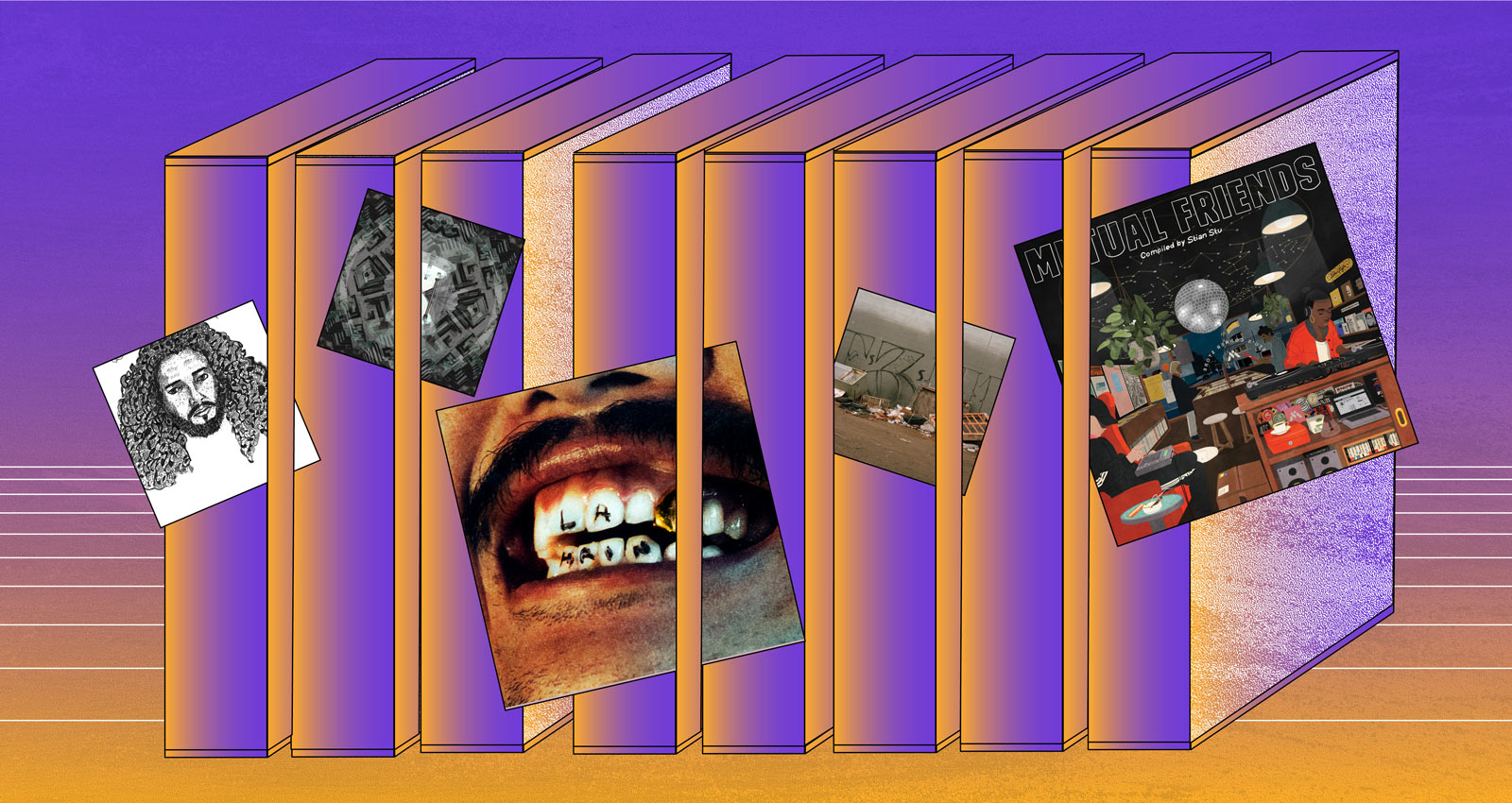 This month's column features a heavy concentration of artists who either create in L.A. county or have decades-old roots there. There's left field bass music from Long Beach that pulls from the darkest strains of Memphis rap; a new collection of spaced-out, sometimes sci-fi tinged instrumentals from one of the L.A. beat scene's foundational figures; a beat tape of Madlibian caliber from a UK producer exploring his Mauritian roots, and more.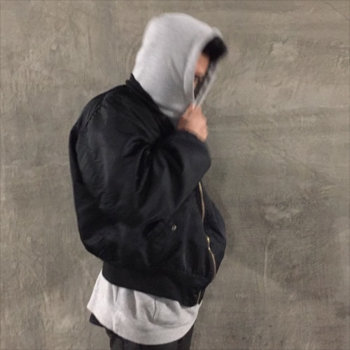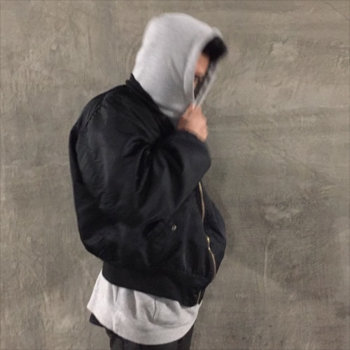 Merch for this release:
Cassette
An excellent and fully-realized debut from the Long Beach-based producer Alphafox, La Haine triangulates the coordinates between leftfield bass, experimental electronic music, and the dark, quasi-satanic shadows of Memphis rap. "Slow Til I Die" is the sonic equivalent of Alphafox DJing on a boat sailing the River Styx, slow and doom-filled sludge metal reimagined as rap-rooted bass music. Further cementing this bridge to Memphis are the subtle horrorcore touches on "Walk Thru"—skittering drums and demonically-screwed vocal samples—as well as "Sauced Up," a bass-heavy collaboration with Three 6 Mafia's Gangsta Boo. If La Haine is any indication, Alphafox has a bright future making dark music.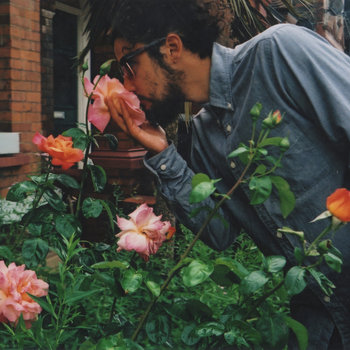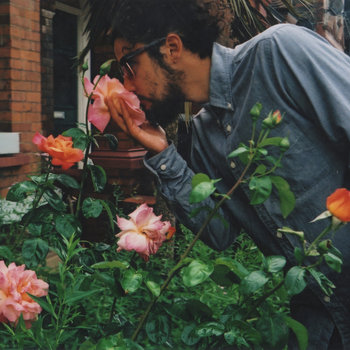 Jeen Bassa might be the UK's best-kept secret. The London-based producer's catalog on 22a—the UK label that also releases records from Bassa's biological brothers, Mo Kolours and Reginald Omas Mamode IV—is slim but unimpeachable. 2015's All My People was a vinyl-only release that moved seamlessly from funk/soul to hip-hop and house; it spanned decades of black music and illustrated some of the connections therein.
Bassa can seemingly work within any genre he desires, but his greatest strength may lie in making groove-heavy hip-hop. CASSAVA PONE, originally a 2019 vinyl-only release, is a laid back but incredibly accomplished album that explores Bassa's Mauritian roots via aboriginal and pan African sounds. Songs like "How I Do It" and the short-but-sweet "Music Throughout the Night," evoke the feel of Madlib's Beat Konducta series, their infectious loops undergirded by soft hand percussion (on the former) and forceful chops (on the latter). But Madlib-lite this is not. Between the deep, soulful, and propulsive grooves of "Hold You Down" and the funky, Blaxploitation-influenced "Can Change Now," Bassa emerges here as a flexible producer-genealogist capable of galvanizing the sounds and rhythms of African music into any form he sees fit. He won't be a secret much longer.
Merch for this release:
Vinyl LP
Kutmah is a foundational figure of the past decade's L.A. beat scene as much as he was a prophet. His early mixes (e.g., Cities to Mountaintops) forecasted the next decade of beat music. His self-founded space Sketchbook, a workshop and clubhouse for local artists, is regarded today as ground zero for the city's beat-night culture (Flying Lotus, Daedalus, and the late Ras G are just a few of the luminaries who came up there). Dublin-based label All City, who were hip to all things L.A. beat scene in 2010, released a series of 10″ records with some of the aforementioned artists, as well as producers like Teebs, Take (now Sweatson Klank), and Samiyam. Kutmah was next in line—but unfortunately, he was deported to England that same year.
New Appliance, out this month on All City, rectifies his absence from the L.A. Series. A decade after he was ripped from the community he helped spawn, New Appliance is a fitting final installment in a series spotlighting L.A.'s forward-thinking vanguard: It's less a reissue than a snapshot of Kutmah's progression. It opens with the titular track, a fuzzy, pulsing score for a sci-fi film undoubtedly running in Kutmah's head; this gives way to "Centenarians," a rugged and banging beat that sounds piped in from an underground club in an alternate galaxy. "Super Psychic Kids" follows suit, the bass buzzing just below the red as alien warbles sound around knocking, dry percussion.
The record isn't totally resigned to the cosmos, though. "Tres Flores" is West Coast to the core, as L.A. as sporting Dickies and Chucks while taking the 110 home from a Dodger game with Art Laboe playing on the radio. Kutmah chops a warm, mellow guitar sample and pairs the fractured melody with off-kilter drums that approximate the stop-and-go of L.A. traffic. It illuminates why listening to New Appliance is bittersweet: There's no telling what Kutmah would've made if he'd never been forced out of town.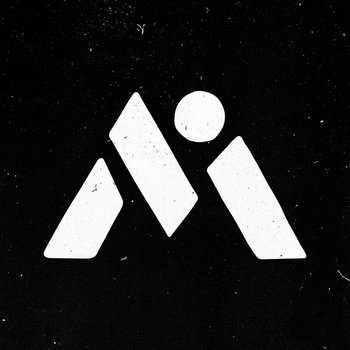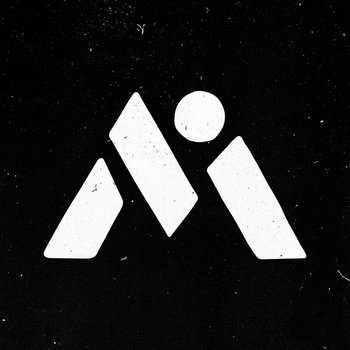 Merch for this release:
Vinyl LP, T-Shirt/Apparel
Some producer compilations prize diversity; others aim for cohesiveness. The former can be disorienting, the latter redundant. Finding the middle ground, a place where each producer delivers a singular composition that fits the same sonic aesthetic, is difficult. Oslo-based label Mutual Intentions achieves this feat on Mutual Friends. Curated by Stian Stu, Mutual Friends is the label's third producer compilation and the best yet. Fifteen producers put their distinct spin on downtempo beats grounded in hip-hop and jazz that branch off in a myriad of head-nodding directions: They make for a chill listen, but don't call them "chill study beats." Readers of this column will recognize names like Elaquent, whose lushly arranged "Utopia" is a banging yet serene suite of halting boom-bap and deep, funky synths. Beats from column alumni Bluestaeb ("Everyday") and Brainorchestra ("Go Out") are also standouts. (Brainorchestra deserves special commendation for the brilliant chopping on "Go On"). Given the high caliber of the beats here, though, you'll soon see the names of other Mutual Friends producers in this column.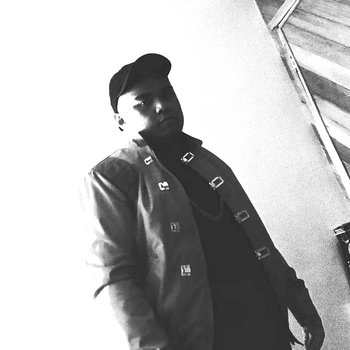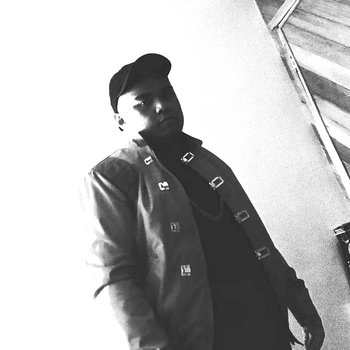 With CONFLUX (Time Traveller Vol. 4), L.A. producer/DJ and longtime Beat Cinema (BC) resident Wave Groove, proves himself a paragon of consistency. His second album on BC's label, CONFLUX, is the sequel to 2019's Time Traveller Vol. 3: Lost in Time (released independently) and a refinement of the sound he's cultivated over his still-young career. The beats remain downtempo and elegant affairs, amalgams of hip-hop, R&B, and electronic music that sound like they should be played in places with buttery leather furniture, deep burgundy carpets, marble bar tops, and craft cocktails. The resonant basslines, glinting keys, and plosive drums still conjure images of night skylines viewed from an upscale roof lounge. It's cosmopolitan music: Beats that sound like they have a well-stamped passport and an extensive collection of matchbooks from five-star hotels. Wave Groove occasionally pushes into fuzzier and stranger territory (e.g., the jagged "C4 Plant"), but the album rarely deviates from his polished bounce. Instead, Wave Groove finds subtle variations on the same mood, crafting a cohesive record that never feels redundant.