BEST BEAT TAPES
The Best Beat Tapes on Bandcamp: December 2019/January 2020
By Max Bell · January 30, 2020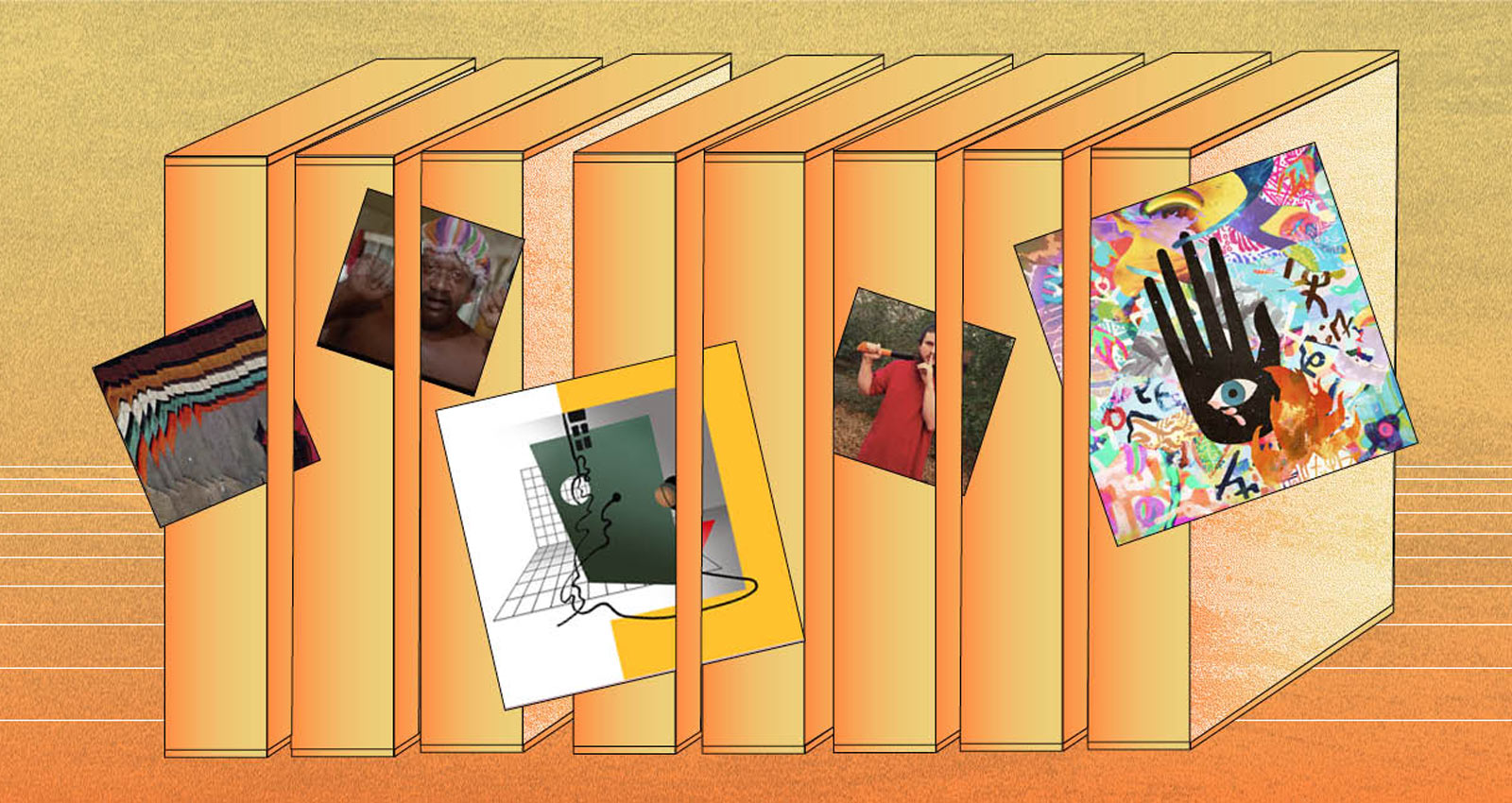 This month's column is especially diverse; no two projects sound remotely similar. There's a tape of progressive East Coast boom-bap; a smooth, soulful production from the producer behind B. Cool Aid; a hip-hop album that pulls from funk, soul, R&B, and electronic music to create dancefloor jams; smacking and strange instrumentals from Oxnard's greatest (and most unseen) proponent of unquantized beats. And, as always, there's more.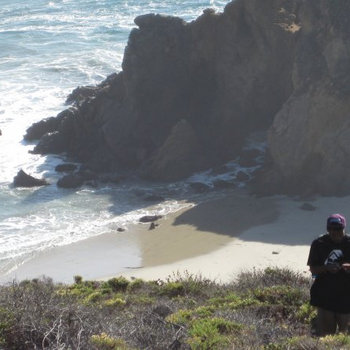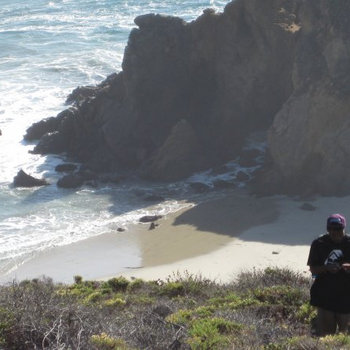 Ahwlee is probably best known as the producer for B. Cool Aid, his duo with prolific rapper and musical polymath Pink Siifu. On their albums BRWN and Syrup, the Long Beach beatsmith played Dilla to Siifu's rhyming and crooning D'Angelo, creating warm, knocking beats that complement the latter's honeyed rasp. Long before B. Cool Aid, though, Ahwlee released a wealth of auspicious instrumental projects that he tagged "easy listening." Standouts include 1991 and Life2, both of which showcased the breadth of Ahwlee's drum-centric, quasi neo-soul. The beats are "easy listening" in the sense that they're subdued in tone, but their drum patterns and loop layering are subtly intricate in their apparent ease.
Last December's dead[ist] revisits and moves away from the soulful sound described above. It begins with a departure on "thetrial," two kicks thumping like the last beats of a dying heart. What follows is a somber but banging, jazz-heavy suite. The pulsing kicks cave in your chest as Ahwlee accents plaintive horns with the plinking notes of the vibraphone; it feels colder, far gloomier than other tracks on the record or in his oeuvre. "Lusions" is in the realm of muted yet bumping soul, but Ahwlee adds in runs of martial snares. On several tracks, Ahwlee reminds you that he's equally skilled at blending vocals. He pulls Mack 10 hooks ("tings") and snippets of verses from West Coast Wu-affiliates The Black Knights ("queasy") to add thematic weight to his instrumentals. But the best vocal sampling comes on "ye," where Ahwlee turns the bounce of Burna Boy's "Ye" into a beat that's serene with undercurrents of club-friendly tempos. Here and elsewhere, Ahwlee turns "easy listening"—music meant for the background— into beats that are impossible to ignore.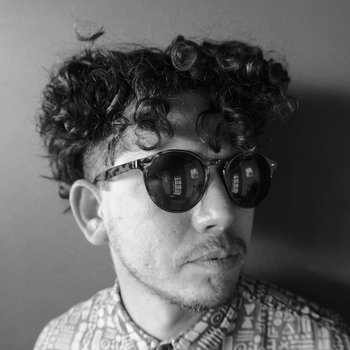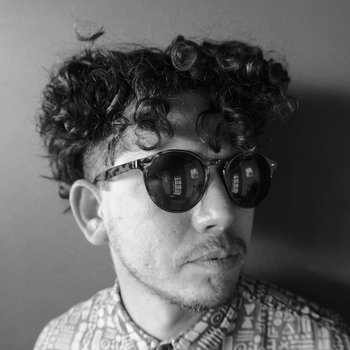 Merch for this release:
Cassette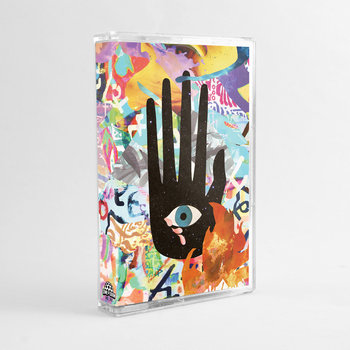 L.A.'s beat scene has been in flux for years. After superstars like Flying Lotus emerged, headlining festivals and collaborating with Pulitzer-Prize winning rappers, many talented producers were left creating in their shadows. The closure of Low End Theory, the scene's Mecca and premiere talent incubator, only created a greater sense of destabilization. Nevertheless, true cognoscenti know that there are still many producers pushing the scene (and the legacy of LET) forward.
Enter multi-instrumentalist/producer Gnome Beats. Las Formas en Flujo, his sophomore album on L.A. label Dome of Doom, is an incredible synthesis of hip-hop, electronic, and world music. Gnome Beats merges elements of flamenco, Indian classical music, and Latin American genres with enough thundering percussion and tinnitus-inducing low-end to crack a car's rear-view mirror. You hear all of the above on "En Flujo," where Gnome Beats weaves acoustic guitar and chanting over and around woozy, floor-quaking bass. In the middle, the track breaks for handclaps and chest-ripping cries. At the end, he filters and distorts the organic instrumentation to alien frequencies: it's as if someone transported a shamanic ceremony to the back patio of the Airliner amid Low End Theory's heyday. Later, on "Firebird," Gnome Beats drifts from warbling dubstep to syncopated hip-hop, backed by an array of clattering percussion. Gnome Beats tempers all of it with bluesy guitar, soothing croons buried deep in the mix, and the fluttering notes of a woodwind instrument. This is Las Formas en Flujo in its purest essence, ecstatic club music primed for vision quests.
Juicy the Emissary
Timber!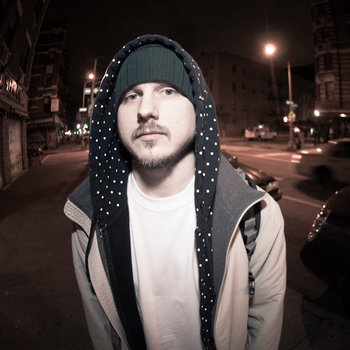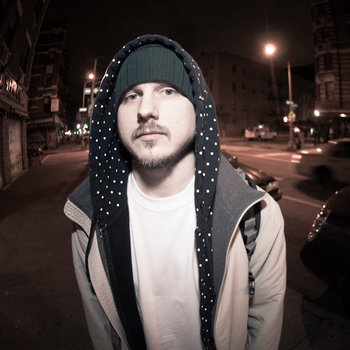 If you haven't listened to Attention Kmart Choppers, rectify that immediately: the Street Corner Music (SCM) debut from Juicy the Emissary turned a novel but potentially gimmicky concept into one of the best beat albums of 2017. Using samples from Kmart's in-store radio station, Juicy chopped and looped corporate muzak to create swinging, brilliantly layered hip-hop. To listen is to be led by the hand through a surrealist big-box department store that doubles as a nightclub.
Timber!, Juicy's latest SCM project, is actually his first. SCM head, House Shoes, asked to put out the A-side of "Timber!" in 2016, given that Juicy furnished him with the B-side. Three years (roughly) and one album later, Timber! has a B-side. Timber! doesn't have the thematic cohesion of Attention K-Mart Choppers, but the production is equally remarkable. Rooted in hip-hop, the beats incorporate elements of funk (e.g., rubbery basslines) and electronic music. More often than not, they're swirling and swaying downtempo suites that land at the nexus of all three genres. Take the slowed, almost restrained funk of "A3": Juicy pairs a deep bass groove with reverberating chords and a snare that smacks so hard it could crack concrete. Then, there are tracks like "B6," which pulls sounds from so many genres that it's difficult to describe it neatly. Here, Juicy has a rollicking flute loop float between pounding drums, shakers, keys, and pitched vocal samples. It never becomes cacophonous, instead, the layers sync and bounce off of one another. This deft arrangement extends to the entirety of Timber! Like its predecessor, the album is seamless in its sequencing and transitions. Without a tracklist, you'd be forgiven for thinking Juicy composed the album as one sweeping composition.
Madlib
The Professionals (Instrumental)
Without Madlib, this column may as well not exist. At least one of his beats has influenced virtually every artist covered here; unquantized and unhinged, they are full of concussive drums and arcane samples from around the globe. That Madlib hasn't put out a proper instrumental release since 2014's Rock Konducta is a shame; there are, however, the instrumentals from his collaborative albums. First there were his albums with Freddie Gibbs (Piñata and Bandana), and now we have The Professionals, his album with his brother, rapper/producer Oh No.
All due respect to Oh No's rhymes, but the beats on The Professionals are best appreciated sans vocals. They are as straightforward as they are strange and varied. Drums smack between layers of freaked loops and snippets, each beat bending or shifting to Madlib's whims. (With vocals, you would lose the subtleties.) On "Payday," Madlib syncopates jazzy percussion like he were producing a trap record, shuttling between eerie vibraphone and sweeping funk and soul melodies reminiscent of Blaxploitation soundtracks. "I Jus Wanna" begins as a lost Slum Village track with percussion that sounds sourced from a high-speed collision; then, midway through, it shifts into the realm of modern funk, the synth bass warbling over everything that came before it. A lesser producer could never make disparate elements in these beats cohere so effortlessly, and they certainly wouldn't dream of letting someone rap over them. Madlib, on the other hand, knows you'll listen carefully with or without vocals—and Madlib is always right.
A simple glance at Small Professor's discography makes his Philadelphia roots known: the term "jawn"—Philly slang for virtually anything—appears in the title for nearly every project. If you clicked play without reading the titles, you'd still know that he was from the East Coast, raised on the beats DJ Premier and Large Professor (his namesake, of course) made across the George Washington Bridge. Case in point, Small Professor provided the "dark and grimy '90s beats" for the posthumous Sean Price album 86 Witness.
Selected Instro Work(s) 17-19, a collection of previously unreleased beats from the titular years, doesn't deviate from that gritty, skull-cracking mileu. These are beats made to bang above the sound of passing subway cars, beats for pensive stairwell cyphers and battles in front of bodegas. Working within this aesthetic, Small Professor displays great range.
Opener "track nine on the entroducing" sounds like DJ Shadow freaking a haunting organ sample as Incredible Bongo Band drums sound from the depths of a dirty sewer. The cavernous drums on "cj21" hit just as hard, but the shaker, piano loop, and plaintive vocal sample turn it into hypnotic, rainy day music. "Strings up", with its grand strings and brass, could be a forgotten Camp Lo instrumental. The chugging and eerie psychedelia of "its getting kinda hectic" sounds like an acid-addled reimagining of "White Lines," and the guitar-heavy "six eleven guards & point centers" would be perfect for forgotten Philly-born rapper Last Emperor. Amid today's crowded sea of middling boom-bap artists, Small Professor's top-tier jawns feel like an oasis.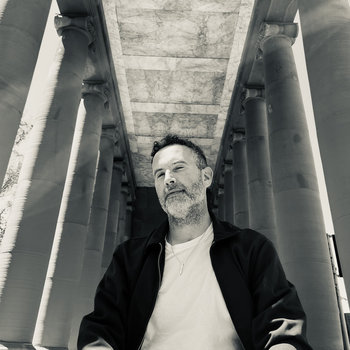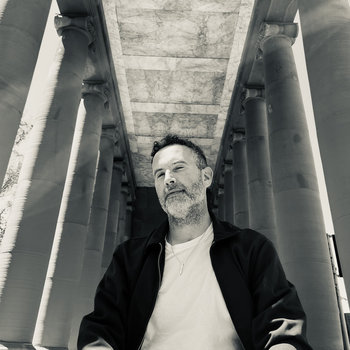 Merch for this release:
Cassette
With 2019's Super Natural Delights, Sweatson Klank pivoted from chillstep to a unique amalgam of hip-hop, soul, funk, and R&B, grounded in thumping drums and organic instrumentation. Good Days doubles down on that sound, while expanding its limits by incorporating the sounds of even more genres. "And Then You" would have fit well on Supernatural Delights—glinting and bouncy, it sits somewhere between the modern funk of DaM-FunK and Classixxx circa Hanging Gardens. Here, as it does on songs like brass-heavy "Kiss in the Shadows," Klank's gift for melody and deep bass grooves keep you locked in. "Subway Samba" is a wistful downtempo track that merges Klank's lush sensibilities with NYC boom-bap with tinges of jazz and samba, while "On These Travels" offers an uptempo fusion of Afrobeat, house, and funk. These are nothing if not West Coast sounds: beats made for day clubs that crack at sunset and cruising boulevards shaded by swaying palms.