BEST BEAT TAPES
The Month in Mixtapes: August 2016
By Marvin Lin · August 31, 2016
Given the massive number of hip-hop mixtapes released on Bandcamp, it's easy to get overwhelmed. Each month, Marvin Lin will help ease you into this bounty of music by spotlighting releases by rappers and beatmakers using the Bandcamp "mixtape" tag.
NOFACE RECORD$ — $OUTH$IDE$WA666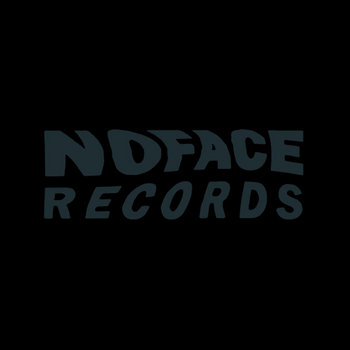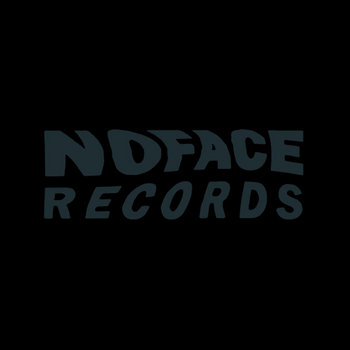 Until this collection dropped, I had no idea what to expect from the Philippines rap scene. But if $OUTH$IDE$WA666 is any indication, exciting things are happening in southeast Asia. What was originally an EP by producer skinxbones has blossomed into a 13-track compilation, built on impossibly dark, clattering beats from the "cloudhop" unit NOFACE RECORD$. There are pitch-shifted rhymes courtesy of OMEGA, floating swag from DB, and the disconnected, hazy drawl of Riyo Washington. Nearly every cut here is exceptional—nasty and sinister and demented, internet-bred music that's delightfully abstract, bizarre, and crude. The best part? This is their first mixtape.
[cdp] — dead of nite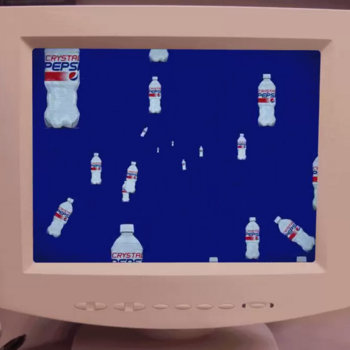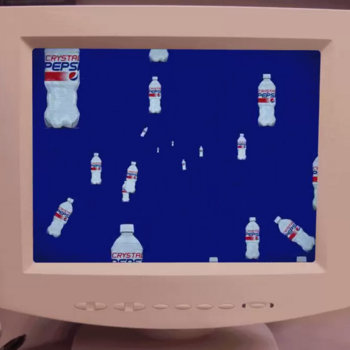 [cdp] is an elusive beatmaker from parts unknown, but he's built a nice home for himself and his friends with his Late Nite Collective of producers and rappers. His new EP, dead of nite, is from the school of Samiyam, an out-of-focus, hyper-compressed beat journey akin to transient lo-fi producers aaronmaxwell, Warm Thighs, and Ahnnu. dead of nite is a short, fuzzy experience, a textured map of hazy midnight jazz and suspended chords. It ends on a reworked version of Roy Ayers's "Searching," which was memorably transformed by the late, great DJ Rashad.
Century Got BARS — The Motown EP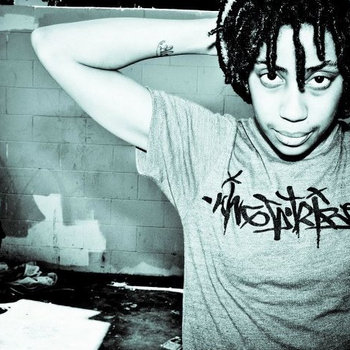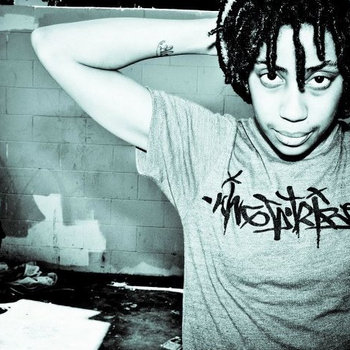 Century Got BARS may live in Sacramento, but her heart is still in her hometown of Detroit. So it makes sense that she'd use her latest mixtape to pay tribute to Motown Records. On The Motown EP, producer Mahtie Bush flips classic Motown cuts so Century Got BARS can spread her positive, socially-conscious vibes, uniting the grit of the East Coast with the narrative quality of the West. But it's BARS's infectious vigor that has earned her a name in Sacramento: She has a raw, intelligent delivery that places her somewhere between Rah Digga and Lauryn Hill, a sweet spot between nostalgia and the present.
The Blue Print Series — Vol. 1 Hosted by Jersey Moulin
I love mixtapes with hosts. What would key tapes from Gucci Mane be without DJ Drama, Chief Keef without DJ Scream, or Sicko Mobb without DJ V-DUB? Jersey Moulin does the tradition proud on the first mixtape from The Blue Print Series, hyping things up and sustaining the mood throughout its 11 heavy-hitting, Atlanta-centric tracks. It's the energy here that's important: from Young M.A.'s spastic freestyle, to the welcomingly intrusive air horns, to the tenacious attack of Look Alive. Vol. 1 instills a sense of urgency and forward-momentum that's often lost in your slicker, overly-produced efforts.
CALAPSE — Welcome to Planet Goo
Welcome to Planet Goo, indeed. It's not even eight minutes long, but this three-track mixtape is every bit as transportive as a full-blown Afrofuturist concept album. While CALAPSE also goes by Reed Benjamin and claims that he's from Durham, North Carolina, his description of his own music—"a beat tape made by aliens that found its way to earth"—feels much more accurate. These tracks are prickly sound excursions from celestial zones: dark, disconnected, and deterritorialized. They're too overblown for Earth, too warped for casual listening, too trashy for repeat consumption. Glad they made it here, however damaged they may be.
Complex Channel Records — Complex Channel Collective Tapes Vol. 1
Merch for this release:
Cassette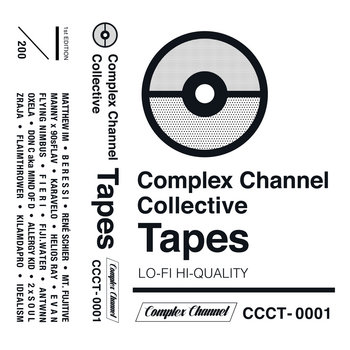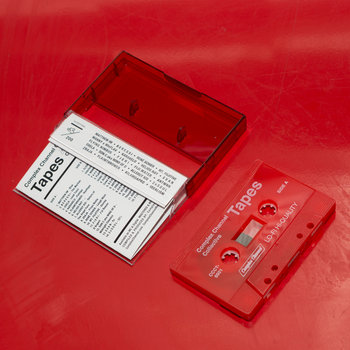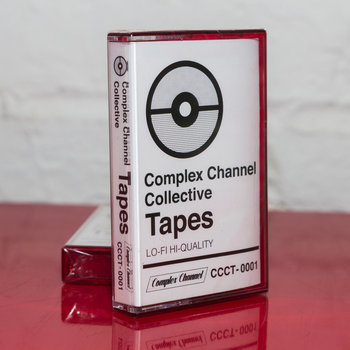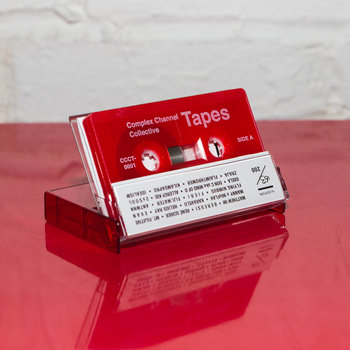 It's no surprise that jazz is so often sampled in beat tapes, like this one by London's Complex Channel Records. Jazz often features brilliant phrases and passages that come and go with little-to-no fanfare. Complex Channel, however, amplifies these moments with a careful, generous hand on Complex Channel Collective Tapes Vol. 1, looping them to an amorphous rap infinity via producers like Allergy Kid, Zraja, René Schier, Matthew IM, Beressi, and Karavelo. It's a chill, sensual listen for midnight strolls and smoky dens.
Revek — Borderline
It's refreshing to hear a rapper like Revek. Hailing from Le Marche, Italy, this newcomer is blazing virtuosic paths through Montecosaro, a rapper's rapper who spits more words per minute on his debut full-length Borderline than any other artist on this list. Listen 2:41 into "Posti Differenti Stessi Mali" for proof. Revek's syllabic fury and dexterous wordplay operate on another level, and on this album, we hear it lovingly translated across a variety of styles, from G-funk ("Italy Connection") to sad boy ("Discono") to boom-bap ("Me Ne Sbatto").
Mike Lightz — I Like Dreams I Never Forget
Some beat tapes are self-contained listens; others are begging for a rapper. Mike Lightz produces for the latter. On I Like Dreams I Never Forget, the North Carolina artist drapes himself in the melodramatic aesthetic of artists like Chance The Rapper, aiming high while keeping things considerably grounded. A lot of it feels delightfully off, too—for example, the rhythms of its title track or the seemingly unintentional dissonance of "Ur tHe ONe!!" and "Cycles"—with the mixtape getting progressively more sprawling and structurally experimental as it goes on. This producer is thinking big, and it shows.
William Giovanni — HUSH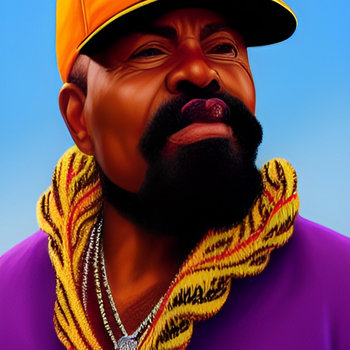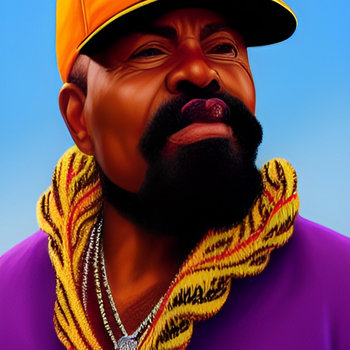 In true mixtape fashion, William Giovanni pulls four instrumentals from Havoc's Alchemist-produced album The Silent Partner and swaps the New York lyricism with a hook-heavy, effortless flow straight outta Pittsburgh. That it all sounds so seamless is not surprising: Giovanni's been spreading the mixtape gospel since at least 2011, and since he's a solid producer himself (check out the recent Beef Season Instrumentals), the man clearly knows his way around a beat. Hush, then, is not a representative release, per se, but it's well worth a listen.
TNG — New Day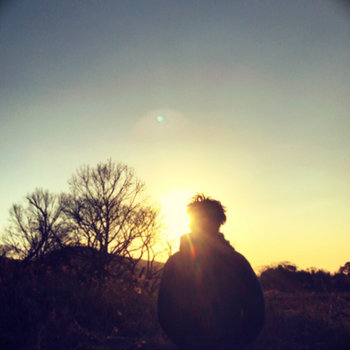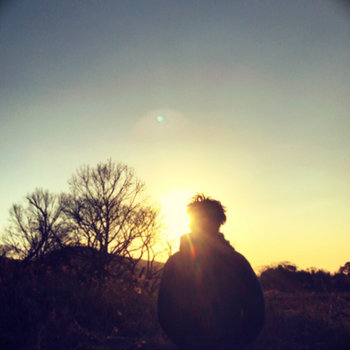 In just a little over a year, Japanese producer TNG has already dropped six releases. His latest, New Day, is his biggest statement to date. Across 24 tracks, the Tsukuba-based producer appropriates older rap verses and sprinkles them over a rich tapestry of twinkling, soul-inflected beats—harkening back to the kind of polished, emotional production work of Kanye West's early days. TNG, however, softens the edges on pretty much everything he touches, creating silky shapes and smooth contours through a triple threat of MPC, SP-404, and Ableton Live. Rather than feeling mangled, his samples feel enlivened, rooting themselves in TNG's so-called "bamboo garden."
—Marvin Lin