BEST AMBIENT
The Best Ambient Music on Bandcamp: October 2020
By Arielle Gordon · October 30, 2020
Give teens a pop culture oddity and they'll turn it into a life-or-death challenge fit for an evening news panic attack. In October 2020 on TikTok, an application fueled by twitchy, high-energy dance music and gimmick rap, the British ambient artist Leyland James Kirby has become an unexpected viral hit. His 2016-2019 releases as The Caretaker, entitled Everywhere at the end of time, frequently pop up on Bandcamp's ambient recommendations for their serene, if disturbing, progressive disintegration, meant to represent the onset and development of dementia. But in the past month, teens have taken the concept record as a challenge, documenting their responses to listening to the supposedly cursed work of art. "It will break you," warns one TikToker. But rather than brush off the work's newfound popularity as vapid, Kirby sees its virality as an opportunity: "Ultimately if younger people see that music can be an experience and goes deeper beyond what is being manufactured and bombarded at them then independent musicians benefit." The ambient selections from October embody that spirit of diving deeper, from Michael Scott Dawson's pontifications of the wonders of flight to Oliver Coates' exploration of new looping techniques for cello.
Merch for this release:
Vinyl LP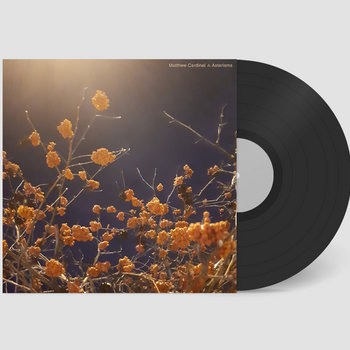 As the bassist for the Edmonton-based, Polaris Prize-nominated First Nations trio nêhiyawak, Matthew Cardinal plays shimmering, electrified rock that honors his Cree heritage. Their dense, swirling progressions may fall within the shoegaze moniker, but on Asterisms, Cardinal's first solo full-length, the multi-instrumentalist is squarely focused upwards at the sky. Performing a mix of modular analog synthesizers, electric piano, and samplers, he weaves featherlight soundscapes that correspond to his personal asterisms. Opener "Dec 31st" flickers to life with bleak synths, an undercurrent of feedback building slowly as a counterweight. "Aug 23rd" takes a murkier, though no less patient, approach, its bright chords ricocheting off of a base layer of low, textured drones. Asterisms strikes an inviting balance between the cold, digital sheen of vaporwave and the unhurried melodies of Brian Eno.
Merch for this release:
Vinyl LP
To hear Michael Scott Dawson describe it, his solo debut of ambient works is as much of a palliative gesture as a professional one. Nowhere, Middle Of's measured, gentle pacing couldn't be further from the indie pop he created as part of the ever-expanding Canadian group Library Voices, but as Dawson puts it, "It was something I felt compelled to make for my own well-being." The Toronto-based musician developed vertigo in late 2017, making even the prospect of listening to music near-impossible. In his slow path to recovery, he found the airy quietude of minimalist piano and languorous guitar loops. Though Dawson has previously released ambient music as one half of a duo with Jon Neher, Nowhere, Middle Of stands apart for its unmistakable hopefulness. From the chirping birds that appear in the final third of "London, 4AM" to the sloping, solipsistic synths of "The Fox Sisters," Nowhere, Middle Of is a rich document of healing.
In the sweaty, surreal dog days of this unprecedented global pandemic, a new trend cropped up that seemed almost laughably useless: International airlines began to offer "flights to nowhere," for customers who missed the anesthetized atmosphere of an airplane cabin enough to pay for the experience alone. Though these futile flights are an extreme response to the pressures of lockdown, their original motivation resonates: There is undoubtedly a unique, uncanny solitude that comes with commercial flight, a dream-like remove from the pressures of the world below. It's those aerial moments of peace—staring into a haze of clouds, smoothly cruising across the sky—that inspired Cabin Lights Off, the latest record from musician and filmmaker Myles O'Reilly. The titular track features a vocal sample of a chipper British flight attendant, which grows so faint that it slowly recedes into warbling synths and warm static. The textured room noise that opens "Coffee Please" recalls the numbing calmness of an airplane's white noise. In the absence of luxury scenic flights, O'Reilly finds success using modular synths to conjure the escapism of the air.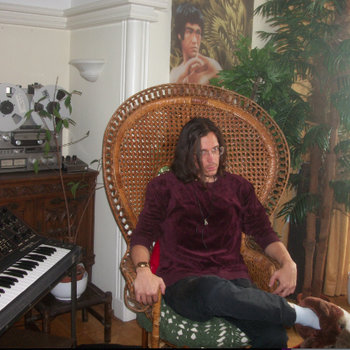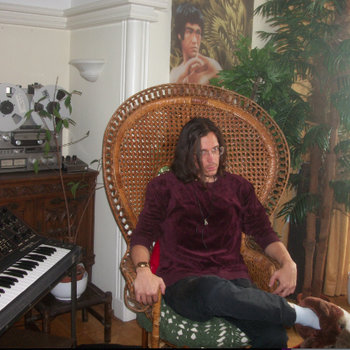 Merch for this release:
Vinyl LP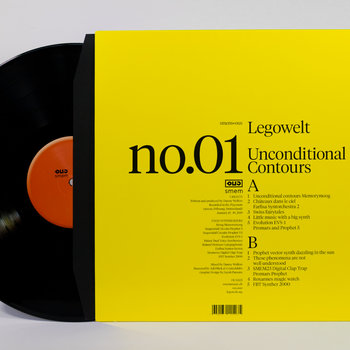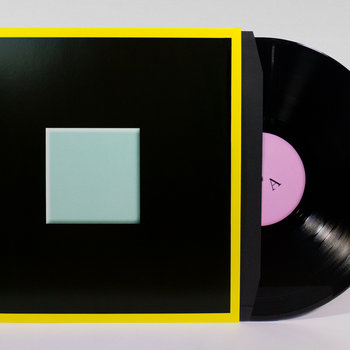 Danny Wolfers is as prolific as he is precise: his work as Legowelt typically borrows from the worlds of electro, techno, and house with a boundless enthusiasm and knack for buoyant earworms. The richness of his dance music comes not only from his love of the genre, but from his fascination with the vast, tangled world of analog electronic music—he even named his 2014 album Crystal Cult 2080 after an obscure Roland synthesizer, the JV-2080. In early 2019, the Dutch producer dove into the deep end of his synth obsession, landing a residency at the Swiss Museum for Electronic Music Instruments. Located in Fribourg, Switzerland, far from the sweaty Detroit warehouses that inspired his early releases, the museum houses over 5000 unique synthesizers, drum machines, and electronic organs. Even for an enthusiast like Wolfers, the collection was overwhelming: "I was truly flabbergasted," he is quoted as saying on the album's Bandcamp page. The resulting record carries that sense of exploration and wonderment throughout: "FBT Synther 2000" descends scales slowly, like a child first learning to walk a flight of stairs; "Evolution EVS-1 Promars and Prophet 5" and "Unconditional Contours Memorymoog" open with dynamic crescendos that recall a computer booting to life. It functions as both a showcase of the Swiss Museum's impressive amassment and Wolfers' instinctive ability to wring melodies from even the most esoteric of instruments.
Merch for this release:
Compact Disc (CD), Vinyl LP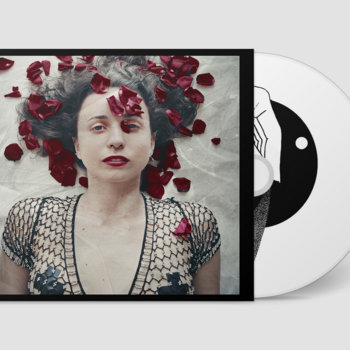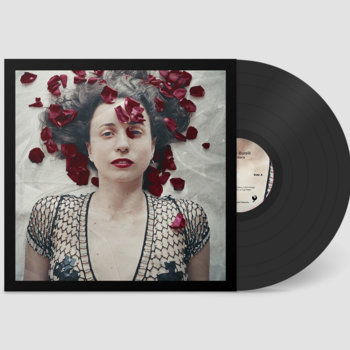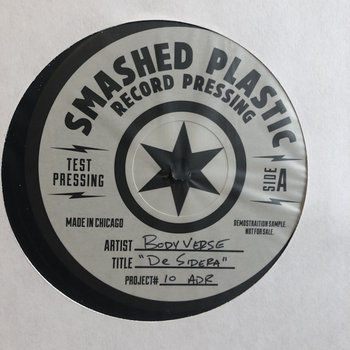 Under her Bodyverse moniker, the Berlin-based composer Andrée Burelli makes what she calls "involuntary music," a term meant to represent the subconscious and spontaneous nature of her compositions. In that improvisational approach, she combines elements of chance and randomness with a core understanding of music theory and song structure. The more formally composed De Sidera, released under her given name, is a departure in many ways from the sparser, more esoteric nature of her improvised work—the title track layers an almost Krautrock bassline beneath wordless vocalizations; "Ultimi Raggi" builds a dense soundscape with processed piano and droning synths. Even songs that share looping techniques with previous releases do so in service of warmer, lusher tones. The album is inspired in part by the nature Burelli experienced while recording in Sardinia, off the coast of her native Italy, and the tactile piano progressions on looped tracks like "Mediterraneo" convey the drama of its coastal terrain.
Merch for this release:
Compact Disc (CD), Vinyl LP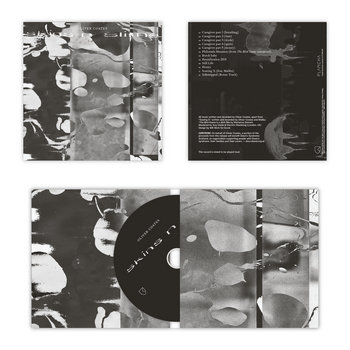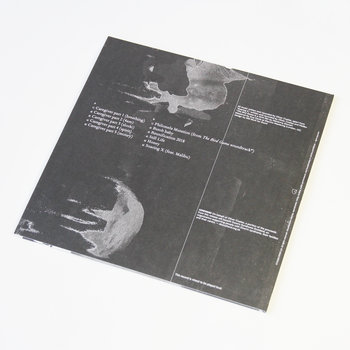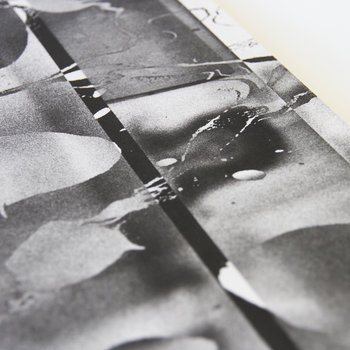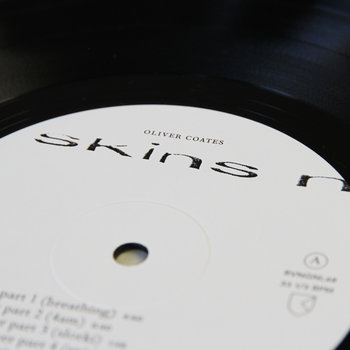 To Oliver Coates, the cello is a skeleton key to another world—on his 2016 record Upstepping, the composer warped, compressed, and processed the strings of his instrument into percussive rhythms, deriving hi-hats from its strings. In live performances, he performs with a bevy of looping tools and effects pedals, creating entire universes out of a few bow strokes. Skins n slime cements those live techniques, adding the random chance of premeditated looping to his slow string melodies. The result is surprisingly tactile, the titular "slime" on "Caregiver part 2 (4am)" seemingly oozing and retracting with each loop of the heavily processed instrument. "Still Life" offers a moment of fluttering levity, a looped vocal sample popping up with an almost doppler-esque effect, like a child riding a carousel. Skins n slime is as much a love letter to looping and electronic processing as it is to Coates' cello itself; he finds an intoxicating beauty the transformative qualities of their union.
Merch for this release:
Vinyl LP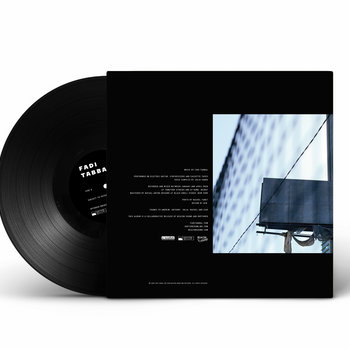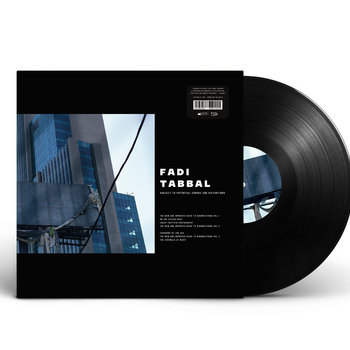 In August, a cargo of ammonium nitrate exploded in the port of Beirut, leaving hundreds dead and thousands wounded. While much of the world pitched in to support Beirut from a distance, Fadi Tabbal lived through that devastation from the center of the city, witnessing the compounding devastation of COVID-19 and the sudden explosion. Tabbal, the closest thing to a patron saint for Beirut's experimental music scene, has spent the past two decades building up a network of musicians and creative thinkers, supporting them through his very own Tunefork Studios. On Subject To Potential Errors And Distortions, his fifth solo album, he was forced to work outside the familiarities of his studio as he was, like many, forced to work from the confines of his home. But while the record is markedly more intimate than his previous releases, there are few telltale signs that it was any less meticulously constructed. Instead, he uses delicate tape loops, vocal samples, and guitar to create an almost liturgic atmosphere. It's an ominous tranquility that reflects the forced isolation of a siloed year.