BANDCAMP NAVIGATOR
Bandcamp Navigator, September 2020: From Swiss Straightedge Hardcore to a Comprehensive Emo Discography
By Robert Newsome · September 24, 2020
Bandcamp Navigator is a column dedicated to a fan favorite Bandcamp practice: tag-hopping. Each month, Robert Newsome selects an album from Bandcamp's homepage, and follows the tag at the bottom of the album page to uncover a world of musical discoveries. 
Everyone gets sort of stuck in a rut every now and then; it'll definitely happen to you with music. We get comfortable with one style, one particular sound, and we just…stay there. I've been listening to a lot of hardcore lately—just album after album of people yelling at me about friendship, loyalty, commitment, and the importance of never doing drugs. That's fine. I put myself there by choice. But sometimes you've gotta break it up…grab the edge of that hold you've dug for yourself and pull up to see what's going on on the other side. Maybe this will help. We're starting where I started, with some straightedge hardcore.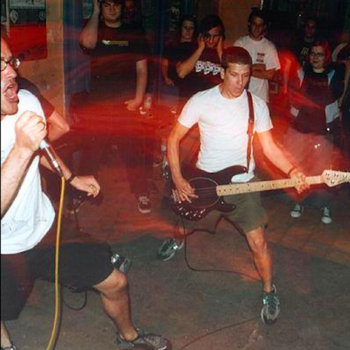 .
00:10 / 00:58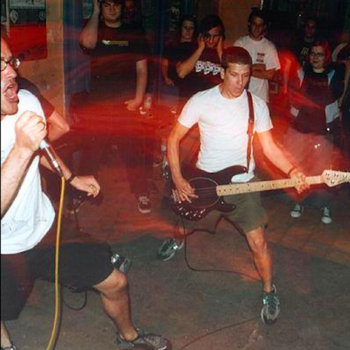 Blue Water Boy, we're told by the band's Bandcamp page, was a vegan straightedge band. Knowing this, you probably think you know what to expect, but prepare to be surprised. Rather than Green Rage/Earth Crisis-style downtuned chug or the frantic metallic sounds of H8000 bands like Facedown or Congress, Blue Water Boy gives us a sound influenced by the likes of Saetia, I Hate Myself, or Boys Life, providing a bass-guitar-forward foundation and making the most of loud/quiet/loud dynamics. Blue Water Boy's lyrics (which aren't published on the album page) are also less direct and explicit than many of their vegan straightedge contemporaries, dealing with social isolation and interpersonal relationships as a way of promoting their political and social philosophy.
Blue Water Boy are from #Winterthur in Switzerland, a town whose most well-known musical export is probably the folk metal band Eluveitie. But like any city of over 100,000 people, there's obviously way more than one or two artists making up the scene. We're turning away from metal and hardcore for our next stop to focus on a intimate record from a singer/songwriter.
.
00:10 / 00:58
There are wide, expansive spaces in these recordings, yet they convey a sense of deep intimacy. Recorded, we're told "in an old house in a swiss/italian village high up in the mountains," you can hear the openness of the room, the faint echoes of voice and guitar caught on the recording. Anika McKenzie's textured, soulful voice and skillful musicianship can fill every corner, as it does on the bouncy, joyful "Here I Am." She also knows when to hold back, dropping her voice, letting her guitar quietly create openness and tension (see "Lonely Me") before opening up again to shake the rafters of that old mountain house with her jazz and blues-inspired artistry.
McKenzie plays the #acoustic guitar, so that's a pretty obvious tag to drop on her album's page. It leads us to a less obvious destination: a vaporwave artist working unplugged.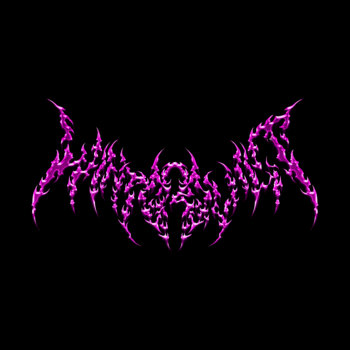 .
00:10 / 00:58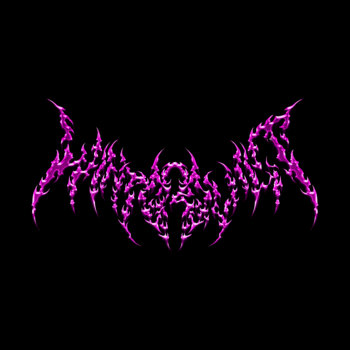 Let's say you're a vaporwave producer. You've been working in the genre for a few years, and you've worked with some of the brightest stars and best-known labels in the scene. Of course your next obvious move is to release an album of subdued folk-influenced songs. Oh, and include a couple of hymns to Satan in there, too. A companion piece to 2019's H Y M N, this album moves those frantic, incandescent electronic compositions to a tranquil woodland setting. The most surprising aspect of all of this, though, is how well it works. The slippery bassline of "Him" is accentuated by its icy acoustic guitar accompaniment here. Album highlight "My Lord Satan I Am Ready" evokes the quiet darkness of Damnation-era Opeth. This is definitely one of the most surprising and satisfying albums to come out of the vaporwave scene this year and marks w i n t e r q u i l t as an artist to watch.
Although we've just talked about an acoustic record, w i n t e r q u i l t is, as we've discussed, more known for working in the #vaporwave genre. That's where we'll find our next featured album.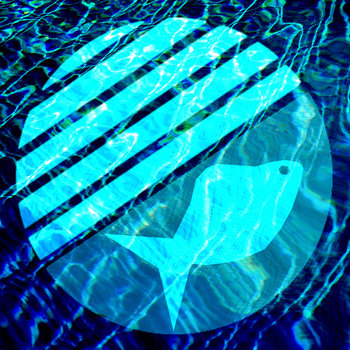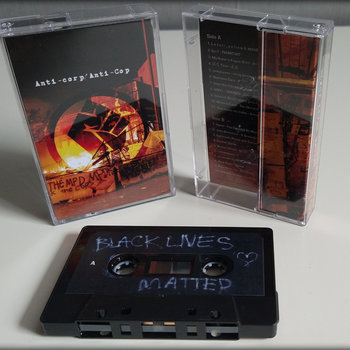 .
00:10 / 00:58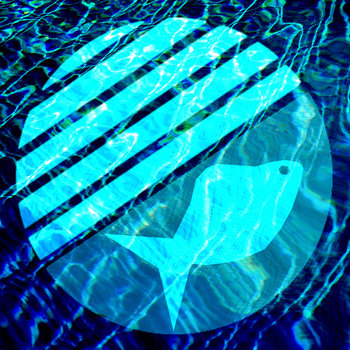 Merch for this release:
Cassette, Compact Disc (CD)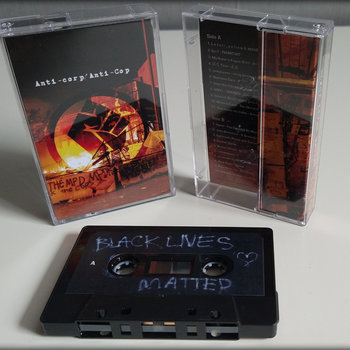 Vaporwave has been declared dead so frequently that it's safe to assume it's immortal. The true life of the genre can be seen in compilations like this one from Dutch label Seaside Tapes, sales of which benefit the National Lawyers Guild. While most of this compilation is wrapped in vaporwave's trademark VHS-era blur, there's a great deal of variety within these tracks. On "Armar un rompecabezas (Luciano Arruga)," Argentina's Casi Todos los Males combines ghostly news broadcasts with a big beat, adding an ominous trap-influenced menace to booming reggaeton, before shifting one last time into crust-punk D-beat. Bulgaria's Mutant Freak contributes a subdued, understated work in "The World Kinda Sucks A Little." Philadelphia's My Sister's Fugazi Shirt bring stuttering drum machines, deep bass, and warped string samples to the forefront with "An Hour Wait for Coffee." That's just three of the 21 tracks on this album—as a whole, this compilation is exciting and vital, filled with new takes on a genre that's barely been around a decade but feels as though it's been around our whole lives.
Featuring artists from around the world, Anti-Cop was released by a label based in the #Netherlands, and so we'll travel there next to focus on a Dutch pianist.
Frerick den Haan
NOIR
.
00:10 / 00:58
Merch for this release:
Compact Disc (CD)
These eight pieces for solo piano explore the beauty and resonance found in small, quiet spaces. Calming and peaceful, Frerick den Haan's composition explores the grandeur found in quietude. Even the faster-moving pieces, like "Atelier des Lumières," have a peaceful effect, the movement fostering a sense of introspection and wonder. "Hypnagogie" builds a base of metronomic regularity over which cascading rivulets of melody play. At times, the piano's percussive nature is brought to the forefront, and we hear not only the notes that are being played but the sounds of the keys clicking. It's a small sound, but noticeable and pleasant, offering a sense of organic comfort, in the calm that den Haan creates.
Den Haan's piano compositions are tagged as #sad music, a tag that encompasses several artists and genres. We'll focus on Mexico and an artist who uses that tag even though their music isn't really all that sad. "Sad" is subjective, I suppose.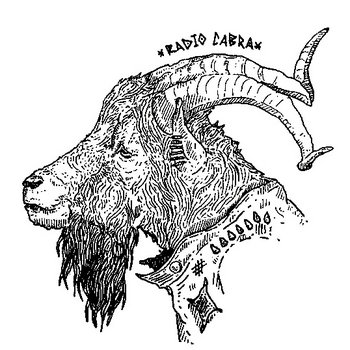 .
00:10 / 00:58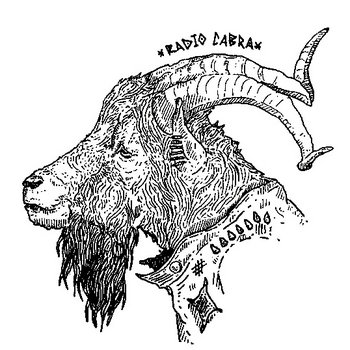 From the opening moments of "La Tortuga," it's clear that Hierbas pa la tristeza is full of hooks and charm—bright vocals float above a solitary acoustic guitar. It's a simple formula made irresistible by the strength of Amapola's voice. Clear and bold, the vocals here evoke deep emotion, painting pictures that feel at once familiar and unexplored. "Hierbas" features a mid-paced chord progression that wouldn't sound out of place on a compilation of PJ Harvey demos. Album closer "Caracol" features a carefree melody that's grounded by the haunting sustained notes that are sung alongside it. As a whole, this album is deceptively simple: one instrument and one voice delivering variety, depth and emotion.
I'm not sure how much #radio play Amapola is getting. The tag was probably used because it's half of "Radio Cabra," the name of the label on which Hierbas pa la tristeza was released and a radio show in and of itself. There's lots to explore in the "radio" tag.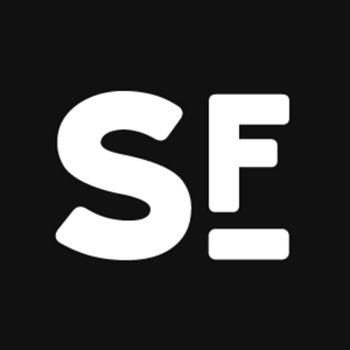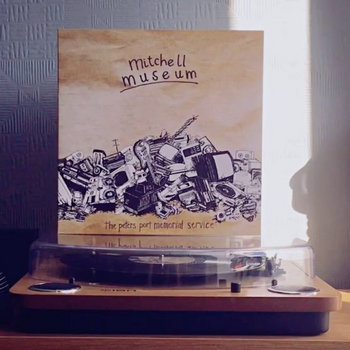 .
00:10 / 00:58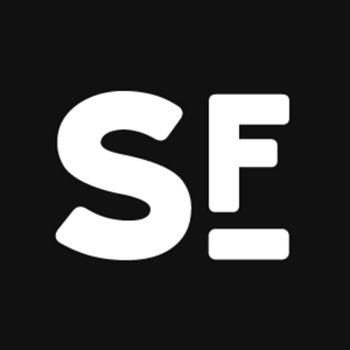 Merch for this release:
2 x Vinyl LP, Compact Disc (CD), Vinyl LP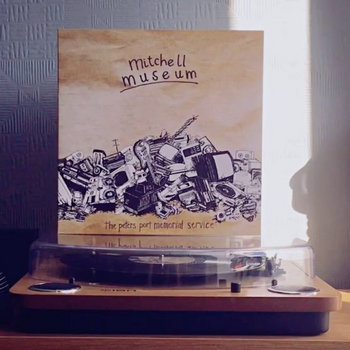 Re-released by Scottish Fiction Records on the occasion of its 10th anniversary, The Peters Port Memorial Service is the debut full-length from Mitchell Museum. It's an album that's so layered and kinetic that it's difficult to believe it's the product of a three-piece band. The lively "Tiger Heartbeat" is a perfect Futureheads-style slice of pop exhilaration. Synth-driven "Copy + Paste," reminiscent at times of early Oppenheimer, is packed with voices, beats, and diverse instrumentation (including a glockenspiel weaving in and out of the mix, which is always a treat). The fact that this reissue of a record from a decade ago still sounds exciting and unique is a testament to its ingenuity.
Mitchell Museum is a band from #Glasgow, a city that I don't think we've visited before in this column—but, based on the variety of the tag, there sure is a lot going on there, musically speaking.
.
00:10 / 00:58
At this point, it's redundant to bring up the fact that an album was written and recorded in isolation. That's probably going to be the exception rather than the rule for at least a little while. The latest from Lovers Turn To Monsters, though, is particularly introspective. "What happened to you? You used to be cool. Now you're a mess," asks "Dead Youth Empathetics," over a duet of fuzzed out electric and bright, clean acoustic guitars. "Thinking about DIY and my family at my minimum wage job" uses Joan of Arc-esque minimal instrumentation and manipulated samples to explore a life spent pursuing artistic rather than financial fulfillment. Olivia Highschool is an adroitly realized work, in which the reflection of hindsight feels less like wallowing than moving forward.
Olivia Highschool is a great example of one-person DIY lo-fi #pop, which is, as you know, a tag that contains multitudes. It's a tag that can describe one person with a 4-track or artists with a much slicker production style, like this next one.
Limited Heart Tails
リンクス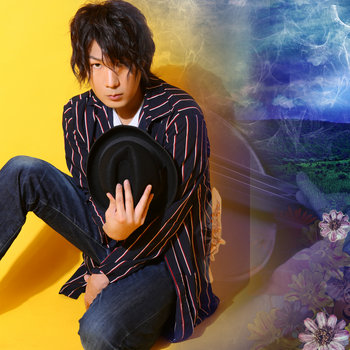 .
00:10 / 00:58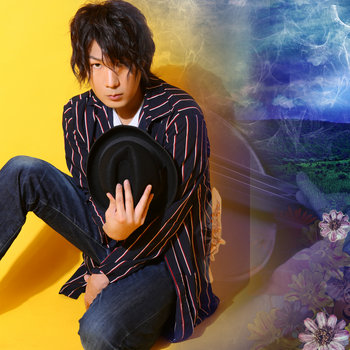 Imagine your favorite power metal record. Now imagine taking those grandiose songs, stripping away the lighting-fast lead guitar fretwork, and replacing it with gleaming synths. That's what you get from Limited Heart Tails. Some stylistic elements of metal are clearly present, especially in the distorted rhythm guitars, but the end result is something all its own. Utilizing drum machines and highly processed, almost robotic vocals gives the heavier rock ingredients a futuristic mechanical base. This formula produces sublime results on tracks like "アヴィア"  which provides both the incandescent synths and the searing guitars with time to shine. Limited Heat Tails fuses J-pop, EDM, metal, and synthwave together into a huge, anthemic force that is uplifting, refreshing, and just plain fun.
Limited Heart Tails uses the #emo tag, one that seems to be growing by the minute in terms of what it can be used to describe. That's okay. Being a purist will only bring you disappointment. We'll end with a US midwest band's 10-year retrospective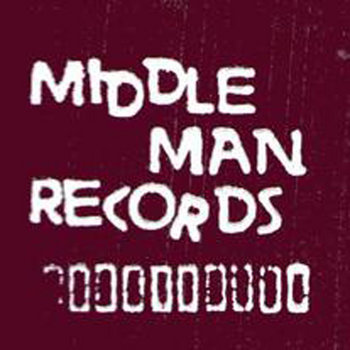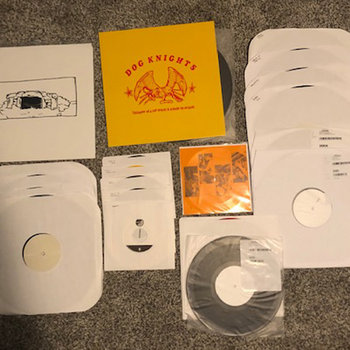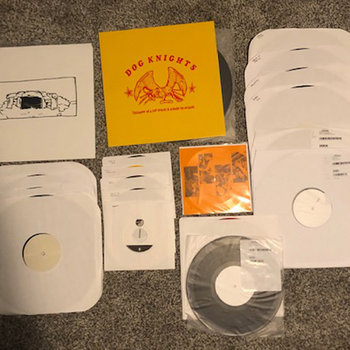 .
00:10 / 00:58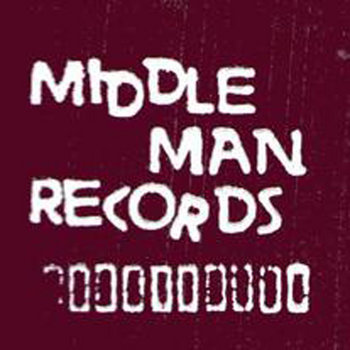 Merch for this release:
Vinyl LP, 7" Vinyl, Compact Disc (CD)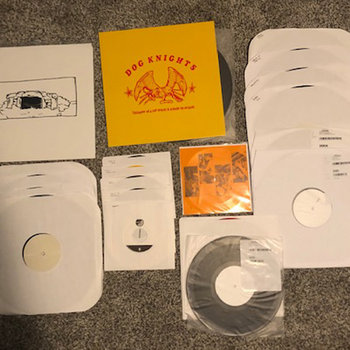 An interesting aspect of expansive discography releases like this one is that it gives the listener an opportunity to condense time, to chart the progression and evolution of an artist in the time it takes to listen rather than in the time it took to make the music. These nearly 160 (!) tracks trace the sound of Indiana's Coma Regalia from an early Angel Hair/City of Caterpillar-style freneticism to their later work, which exudes a gruff but straightforward Latterman/Dillinger Four sensibility. Because a whole 10 years is laid out here at once, you can re-trace the band's steps and find the point where these two styles were present in equal measure on tracks like "In the Circle," which starts with the raspy short-of-breath vocals of the early tracks while also showcasing tension in the guitar and resolving to an expansive, triumphant chorus. Vau Aspei is a fascinating record of a band finding their sound, and we're fortunate to be able to experience it.
With that, we end our voyage. Sharp-eyed travelers may note that this is the first time that the Navigator comes full-circle, since the tags on Coma Regalia's record could link us back up with our starting point, Blue Water Boy. Sometimes it's nice to have everything wrapped up in a neat little package like that, you know? Thanks for coming along. See you next time!