BANDCAMP NAVIGATOR
Bandcamp Navigator, October 2021
By Robert Newsome · November 05, 2021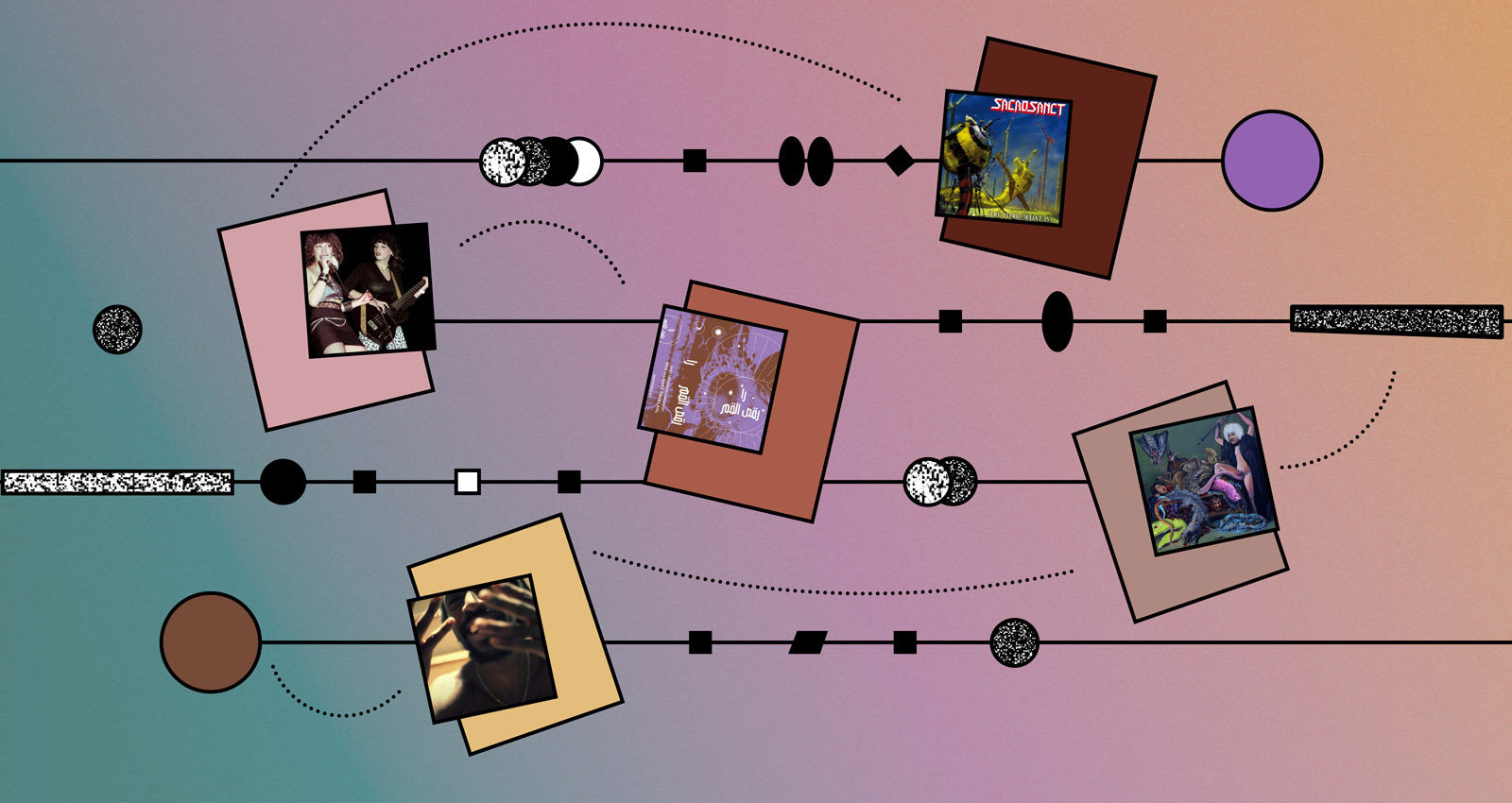 The dungeon synth genre continues to expand and evolve, constantly yielding new sonic worlds to explore. For this journey, that's where we're beginning: back in the dungeon. It's always interesting and exciting to light a torch and descend into the darkness to see what's waiting for us there.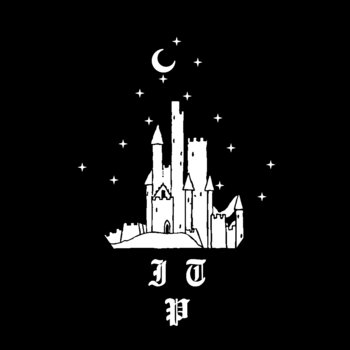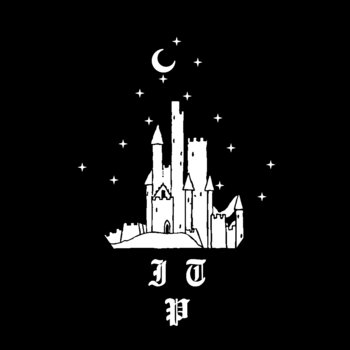 Elminster makes regal dungeon synth, music that is slow and contemplative, like a solemn cabal of sorcerers converging on a barren peak for a once-in-a-century ritual. Opening track "A Portal in an Unknown Ravine" marches through synth washes that evoke the mood, if not the pace, of Tangerine Dream's score for William Friedkin's Sorcerer (1977). "Song of Mountain Pines" moves us out of the darkness and into a peaceful, contemplative atmosphere with bright strings and flutes weaving a melody that floats above the foggy forest. The 11-minute epic "The Tower" closes the EP, creating a dense, foreboding atmosphere; the sort where ancient secrets, known only to a few, sleep within ancient stone walls. This is high-octane fuel for the imagination; a truly magical listening experience.
The #neoclassical tag is used for several dungeon synth and ambient artists, but that's not where we're headed next. Our destination this time is somewhere a bit more chaotic…
Merch for this release:
Vinyl LP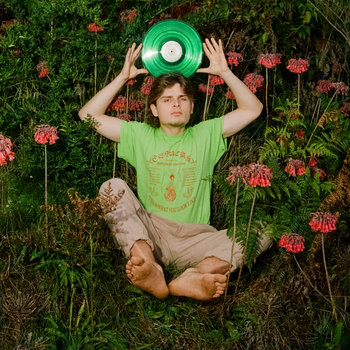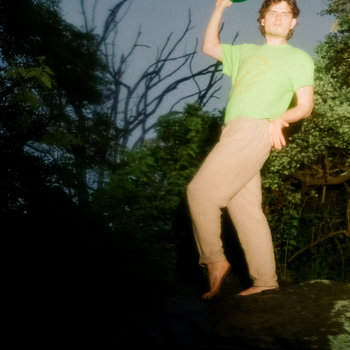 The pastoral, tranquil introductory track to this album is an excellent trick. It lulls the listener into a sense of security, only hinting towards the end, through a menacing key change, that things are about to get decidedly unsettling. This album is a monster; an intense, dramatic and, at times, harrowing listening experience. It's a magnificent achievement, one that grabs the skeleton built by occult-leaning "freak-folk" artists of the '60s and '70s and pulls it, screaming, into the modern age. On first listen, it's difficult to parse the story being told here (and the band, frustratingly, provides no lyrics on their Bandcamp page), but it's easy to discern that it's not a pleasant one. The album's notes give clues, with mentions of sickness and sacred rites. That ritual feeling pervades the entire work. The album stops and starts suddenly, lurching from one musical mood to another, but throughout it feels transcendent and otherworldly.
Buried in that Eunuchs record, somewhere, is the sound of the #harp. You won't have to work as hard to find it in the work of our next artist. Instead of using it as part of a maelstrom of voices, she places it front and center.
Of course, everyone reading this probably knows what a harp is, and I'm sure you probably think you know what a harp sounds like, but the work of New York harpist Emily Hopkins will definitely challenge that assumption. Using self-designed effects pedals, Hopkins gives the sound of her instrument a new depth and range, from the water-drop ripples of album opener "PASS 1," to the organ-like tones of "COMB 2," which support a cascade of icy, brittle notes, to album closer "Sunlight  + Dark Star" where analog-synth style arpeggios ring out into outer space. None of this would work as well as it does if with Hopkins's masterful ability on the central instrument. Throughout, the quality of performance is outstanding. Hopkins weaves intricate webs of melody and texture, creating worlds with one versatile instrument and an array of effects.
Hopkins is from #New York, allowing us to use that location tag to pull back, adjust focus and drop in on another artist, moving from effects-laden harp artistry to a captivating Bronx MC.
Bronx rapper Spiritchild's fifteenth album is a thick, layered listening experience weaving together the sound of mid-to-late-'90s East Coast rap, reggae, and other Caribbean music styles, and politically charged, aggressively delivered lyrics. On "we born free," a menacing looped sample (either a distorted guitar or a synth pretending to be one) and a reggaetón-style beat provide a bed for acrobatic rhymes and a celebratory chanted chorus with a hook sharp enough to stick around long after the song ends. The entire album is explicitly political, but the centerpiece of both the musical and polemic aspects of the record is "gator bait (a dissertation to the soul of Black folx)," a six-and-a-half-minute history lesson, call to arms, and cultural celebration. Starting with a simple, airy beat overlaid with deep humming voices, Spiritchild's lyrics lay out the album concept of the musician as a Maroon, using music as a weapon in the struggle for liberation and continued freedom.
Spiritchild incorporates elements of #reggae into his work, as does our next artist, though the influences of this sound are less literal here, instead becoming part of a tightly-woven fabric that is used to craft something fresh and original.
Merch for this release:
Cassette
Minneapolis electronic musician Rra's artist photo is a double exposure, one image fading into another with both remaining visible. The artist appears, but in an indirect, partially obscure, hazy manner. Rra's music is the auditory equivalent of this visual technique. Blending bedroom pop and DIY electronics with Egyptian and other Middle Eastern traditional musical elements, the result is blurred and cloudy, with these influences floating together, merging and separating, creating an ever-changing and fascinating result. Standout track "SufiDub" takes a rumbling bassline and buries it under samples of strings, flutes, and electronically added surface noise that provides a gritty texture for Rra's echoing vocals. Later in the album, that same track is re-presented in an Italo Disco-inspired remix. The fact that it sounds great both ways is a testament to the craft and versatility of all the music on this captivating release.
Using RRA's chosen tags enables us to move from an artist influenced by the music of #Egypt to one working there, both of whom are exploring new facets of electronic dance music.
I found myself listening to this brilliant album over and over again, not just because the songs are good (and they definitely are), but also to simply hear the sounds on this recording. These energetic techno tracks are filled to overflowing with mechanized bleeps, buzzes, and chimes, sounds that grab attention and are always perfectly utilized. On "سينا," vocals arrive to the party sounding normal for a few beats and then get twisted into demonic robots only to snap back to their stark, unadulterated form. The experience of البقرة والمغناطيس as a whole is one of constant, enthusiastic surprise. It's an ever shifting, amorphous organism of dancefloor beats and completely off-kilter effects, at times exuberant and festive (as on the synthwave-esque "اغطس") and at times infused with a creeping menace similar to VIVIsectVI-era Skinny Puppy.
The #psychedelic tag allows us to move thousands of miles from northern Africa to South America, while also sending us a few decades back in time.
Chicha is a musical style originating in 1960s Peru that combines traditional folk styles with the popular rock sounds of the time, which means surf-style guitar, Hammond organs, and general psychedelia. This album is one of several reissues from Spain's Discos Horóscopo documenting the expansive and diverse history of chicha. This, Pintura Roja's third album, was originally released in the mid-'80s, but it retains the '60s psych elements and combines them with simply amazing guitar virtuosity of Alejandro Zárate. The guitar weaves in and out of the mix, sometimes accompanying the organ and folk percussion only to leap out in front of all of it for a reverb-heavy solo. The introduction to "Quisiera" is a perfect example. The guitar shows up first to introduce the melody, which is soon taken over by the vocals, leaving the guitar to play with (and off of) the rest of the accompaniment before it's time to pop up for another solo. This is pure good-time music, and we're lucky Discos Horóscopo has been resurrected to reissue these key texts of this vital and vibrant scene.
Although originally founded in Peru, Discos Horóscopo is now based in #Madrid, a city with a vast and varied musical history. A small slice of the heavier side of that history is found on our next featured release.
It's a sad reality that the contributions of people who aren't men to most musical scenes are often pushed aside or overlooked. This compilation provides a primer on Madrid's '80s and early '90s metal and hard rock scene by shining a spotlight on the work of women. Sticking to a single sound sidesteps the common "gender = genre" mistake and gives the listener a quick lesson in the heavier side of Spain's capital near the end of the last century. Highlights here are hard to choose, because there's absolutely no dead weight on this compilation. Huracán's organ-driven, hard-rockin' eponymous track has an unexpected Southern Rock feel and a metronome-tight rhythm section. Amnesia's "Wild Side" is galloping early '90s thrash that reminds me a little of the late '80s demos of Sweden's Ice Age. Pleyade's "Reacciona" has a crunchy main riff that strongly cements it in "metal" territory, but the shouted vocals and rhythmic shift in the chorus see it veering into punk. Overall, there's something here for any fan of "heavy" music, and a valuable history lesson to accompany it all.
Although mostly showcasing hard rock and heavy metal sounds, the influence of #punk on many of the artists featured on Ellas son Eléctricas is undeniable. It also gives us the opportunity to dive into an absolutely massive genre tag and see what we can find.
Thundering out of Eindhoven, 墳墓 (or, in Dutch, Graf; they both translate to "Grave" in English) brings a towering mass of bass-heavy grindcore similar to Man Is The Bastard or 5 Stabbed 4 Corpses, though faster than the former and without the gurgling goregrind-style vocals of the latter. Oh, and without any fiddly six-string guitars to get in the way of the brutality. These 14 tracks, as one might expect, flash by in a blur, but if you pay attention and don't blink you'll find some actual songcraft hiding in the eye of 墳墓's storm. "LUDE SCHOENEN" may be less than 40 seconds long, but after about 20 seconds of frenzy it settles into a pit-ready passage that could almost be called a "breakdown." With the exception of the vocals, "MOUNTAIN OF KNIVES" sounds like it could be an intro to one of the more chaotic Nomeansno songs. 奈何橋 is fast, loud, and, most of all, fun.
墳墓 are based in Eindhoven in the #Netherlands. We're going to stay on the heavy side of things for our final stop, an oft-overlooked cornerstone of early '90s Dutch technical thrash metal.
After the release of their debut album Malleus Maleficarum, Pestilence guitarist Randy Meinhard left that band to form Sacrosanct. The guitar work on this, Sacrosanct's 1990 debut album, is cleaner and more technical than Meinhard's previous work with Pestilence, which makes sense given the more prog/power metal-influenced style of Sacrosanct's second guitarist Michael Cerrone. Truth Is – What Is is a perfect time capsule of early '90s technical thrash, fitting in seamlessly with the works being released at this time by contemporaries like Toxik, Artillery, and Sadus. "Skin to Skin" is a microcosm of the album as a whole, starting with a Metallica-esque intro that quickly shifts into a galloping rhythm for the verse and then careens into a quick solo before locking into the groove again. The song (and the album) are filled with twists and turns, but each idea is allowed just enough time to shine, never outstaying its welcome but also never being shoved aside before having an the opportunity to make maximum impact. Three decades after its release, this album still packs a punch and remains an essential text from a period of exceptional creativity in metal history.
Listening to that Sacrosanct record got me excited about early '90s technical thrash, which I realize isn't the most universally appealing place to spend time—so I'll say goodbye to you here. Thanks for continuing to take these journeys with me. I hope you found something here that you can take with you. See you next time!