BANDCAMP NAVIGATOR
Bandcamp Navigator, July 2020: From Chilean Deathcore to New York Hip-Hop
By Robert Newsome · August 10, 2020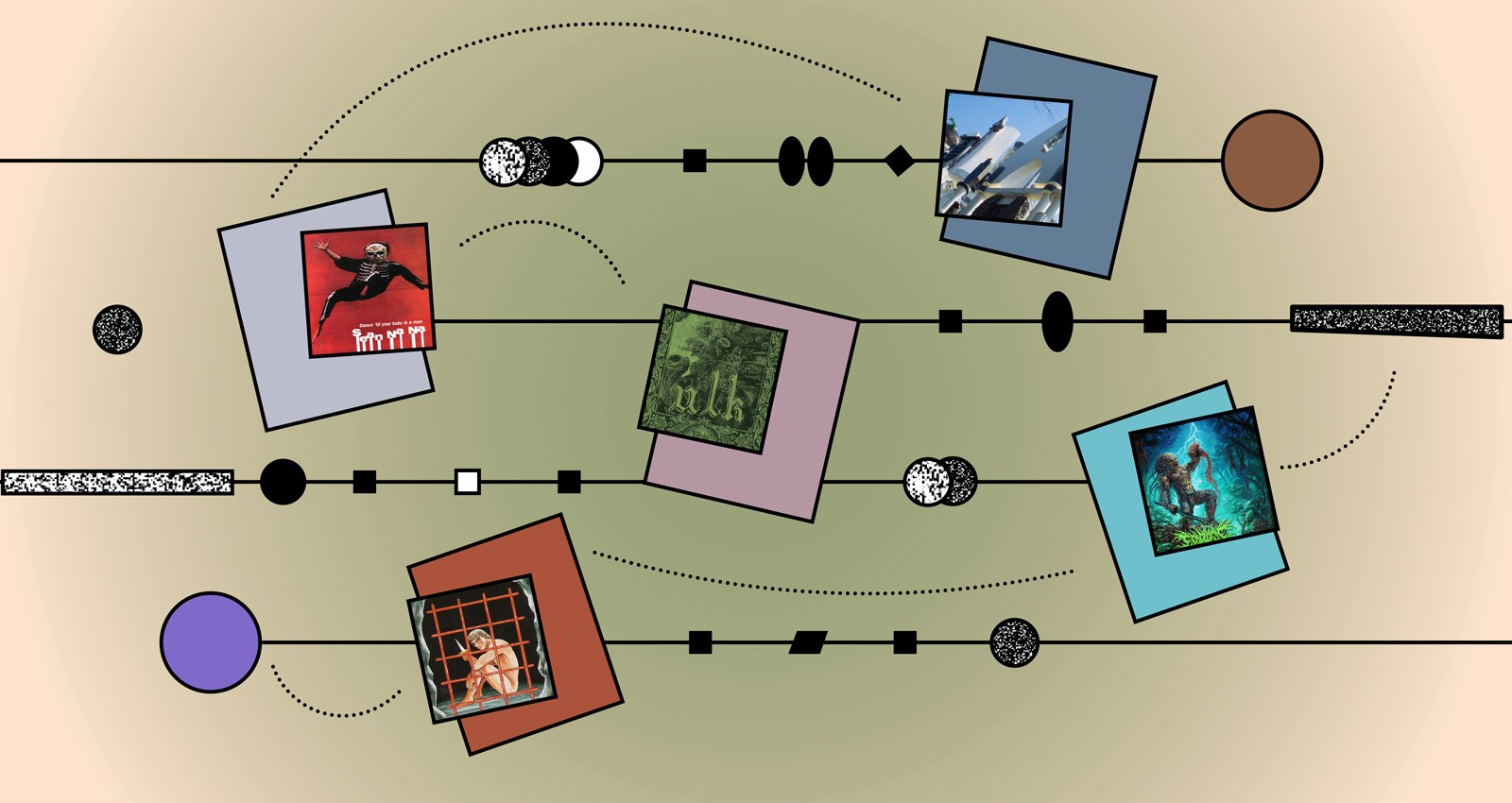 Bouncing our way through Bandcamp tags has been fun, but we're going to start this installment of Bandcamp Navigator with a trip of some serious distance. We're starting this time with a band that isn't even from Earth, one whose music is explicitly described on their page as "not music, and we as humans are unable to comprehend this creation of an alien race."
Thick, downtuned Devourment-inspired riffs and guttural vocals combine on this brutal death metal release, but the punishing slam of Esophagus comes with a difference. Their vocalist is a Predator. As in a Yautjan hunter from the Predator movies (and yes, I went down a deep internet rabbit-hole of Predator lore for way too long after searching for the name of the Predator homeworld). But Esophagus makes the gimmick work. Brutal death metal's preferred vocal style was already a few steps away from the rasping growls and clicks of Predator's titular character. Gimmick notwithstanding, Esophagus know their way around a riff. The pick-harmonics-laden open to "Emperor Flesh Crown Supremacy" is a towering achievement for any band, regardless of their planet of origin.
Esophagus unsurprisingly uses the #deathcore tag for their work, and as restraining as it may be, that tag will bring us back to our home planet for the next stop on this month's journey.
This collection of instrumental demos from Israeli musician Ephraim Shochat strikes a balance between the chaos of grindcore and the structure and style of technical death and black metal. The construction of these songs is varied and sometimes intricate, though not overcomplicated to the point of collapsing into an uninteresting riff salad. Standout track "י" opens with a quick steam-train riff reminiscent of Meantime-era Helmet before shifting almost immediately into double-bass driven black metal insanity. That chunky riff from the beginning, though? It comes back later to serve as a sort of breakdown before the waves of noise recede to be replaced by a quiet piano interlude. The tide, though, must come back in, and the swirling tumult soon returns. This track is a microcosm for the whole collection; powerful, intricate, and surprising in its variety.
This collection of demos leads us into the somewhat familiar, though wildly varied territory of the #DIY tag—a tag in which it's possible to take a short hop from Israeli deathcore demos to ominous French electronics.
Merch for this release:
Cassette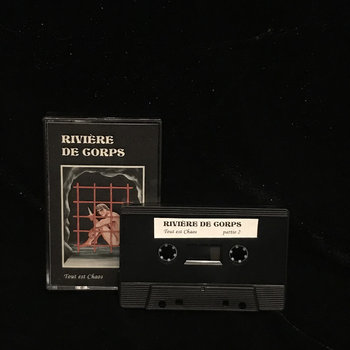 The 1956 film Forbidden Planet is famous for, among other things, being the first mainstream film to feature an all-electronic soundtrack. It's mostly theremins and high-pitched bleep-bloops, but when our heroes go underground to visit the Krell thermonuclear reactors, they pass a machine which emits a thick, bone-rattling buzz. It's a jarring sound, even to modern ears and a sign in the film that things might be much worse than they seem. That feeling of sudden unease and creeping dread is present throughout Tout est Chaos, a work which combines the subterranean shadows of dungeon synth with the seething aggression of late '80s/early '90s industrial. Pounding drum machines, distorted vocals, and mechanized screeches and wails alert us to the presence of a monster in these caverns. We have no choice but to escape, even though we've lost the map and the walls are closing in.
Speaking of familiar territory, here we are once again in the fantastical land of #Dungeon Synth, a land that is incredibly difficult to map, as the territory keeps expanding faster than the cartographers can record it.
As dungeon synth grows farther and farther away from its black metal roots, the branches begin to twist into new and exciting forms. One of the most intriguing is Utrecht's Ulk, who create high-fantasy soundscapes perfect for underscoring an alchemist's study of long-forgotten tomes as they search for universal wisdom. Ulk's music seems to come from nowhere and everywhere at once. Drums echo as if from a far distant cathedral, as lilting melodies chime through the mix carried by a breeze. Horns call out from unseen valleys, rousing forces to gather for mysterious quests. This Divine Shelter takes the formula established in Ulk's two excellent demos from 2019 and solidifies it, creating an album of individual pieces that fit seamlessly together into a cohesive whole and shows the power and possibility in the continued evolution of its genre.
Ulk's music is heavily rooted in #fantasy, the perfect accompaniment for a tabletop RPG adventure or a rainy afternoon with a book. To be honest, I'm not 100% certain of our next artist's connection to that tag, but it's there, so we're going to use it.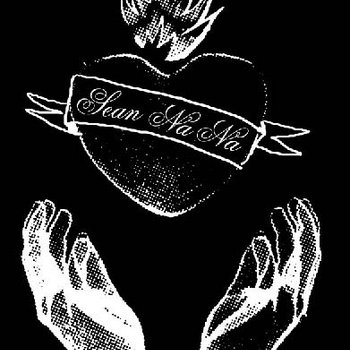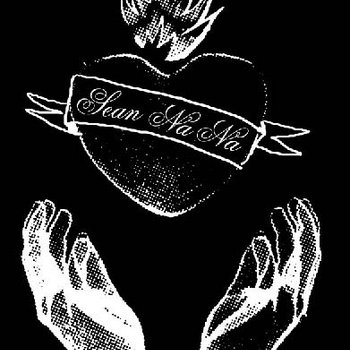 Merch for this release:
T-Shirt/Apparel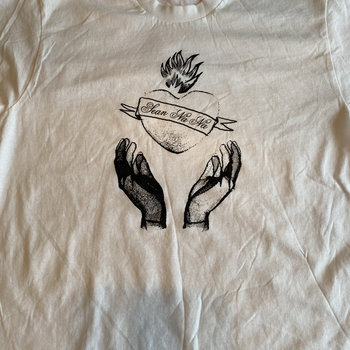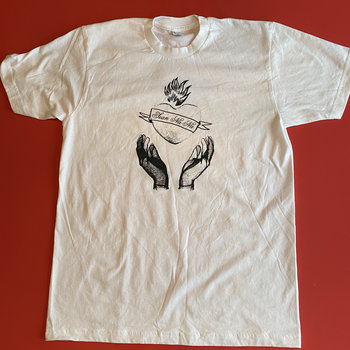 Sean Tillmann's roots have been eclipsed by the success of his alter-ego Har Mar Superstar in the two decades since the release of this, his debut full-length as Sean Na Na—but we're choosing to focus on the brilliance of the emo-tinged DIY pop featured here. Sean Na Na's music features primarily acoustic instrumentation (there's an electric piano that shows up here and there), major-minor shifts, and heartfelt songwriting to create a feeling of mostly optimistic uncertainty. In "Slow to the Core" (a stylistic cousin to the title track of The Weakerthans' Fallow), it's hard to resist the desire to check in with the narrator who claims they're "21 going on 41" now that it's 20 years later and they've actually reached that age. I wonder if things turned out the way they thought.
Sean Na Na's brand of #pop is a bit different from the kind that's made by the next featured artist, but that's to be expected from this wide-ranging genre tag.
Pale Cocoon
繭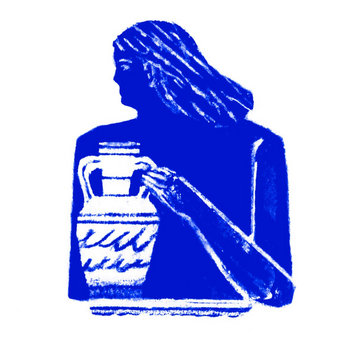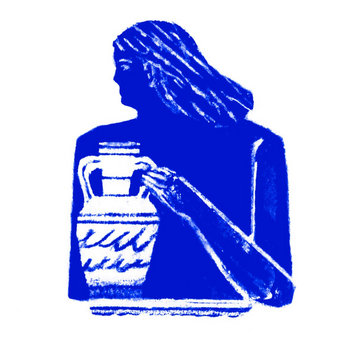 Originally released on cassette in 1984, this reissue of Pale Cocoon's 繭 is essential listening. Combining field recordings and synthesizer experimentation with proto-shoegaze guitar work, this release embraces both the spirit of Japanese experimental/ambient artists like Yellow Magic Orchestra or Hiroshi Yoshimura as well as the post-punk/dream pop styles of the early '80s 4AD Records roster. From the bracing, kinetic "Toy Box" to the wild cascading chimes of "Automatic Doll," to the airy, meditative "Sora," 繭 provides a varied palette of sounds that create a beautiful work full of wonder, one that still excites and provides ample sonic territory to explore more than three decades after its creation.
Pale Cocoon is a #Japanese artist. It's as simple as that. Our next artist is, as you may expect from the tag, also a Japanese artist—a Japanese artist from New Zealand who traveled to Memphis, Tennessee to make a record.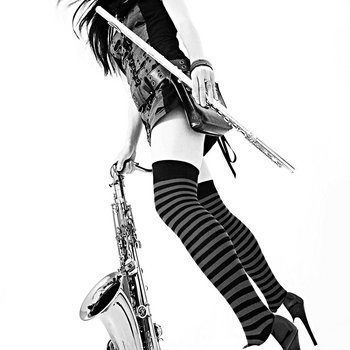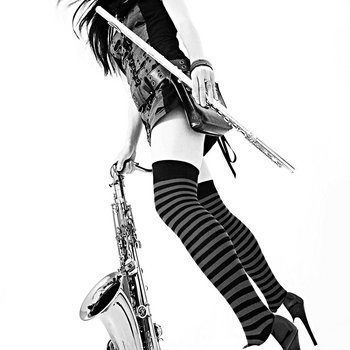 Eight thousand miles is a long way to travel to make a record, but when your destination is Memphis' legendary Sun Studios, the results are likely to be worth the trip. New Zealand's Miho Wada combines her playful, joyous jazz flute with a backbeat laid down by seasoned Memphis session veterans. The bouncy "Flying South" features a light, flowing melody carried first by Wada's flute and then—after a guitar solo that wouldn't be out of place on a late '60s Marty Robbins record—by Pascal Roggen's violin. "Great Train Ride" draws the listener in with a bass solo that's a stylistic cousin to Roger Miller's "King of the Road" and adds additional elements as the train picks up speed. Memphis Dreamin' is a fascinating blend of jazz and pop with the traditional Sun Records country/rockabilly sound. It's a fresh, sunny, happy record, and also a heartfelt tribute to the major contributions to the popular music canon from the studio where it was made.
Miho Wada's music is tagged as #original, and it certainly is. Our next stop in the journey showcases original music composed by incarcerated musicians as part of a program working toward greater justice.
This compilation of songs created by the inmates of Ontario's Grand Valley Institution for Women was released by the titular Pros & Cons Program, an organization which provides support and education to incarcerated people. There's no shortage of talent on display here, ranging from the sunny, Free Design-esque folk pop of the title track, to the echoing, haunting "Dear Younger Me" to the Breeders-inspired swagger and snarl of "Beyond My Reach." This compilation gives a small voice to people in a system built to render them voiceless, and provides the listener with important and compelling musical perspectives that would otherwise go unheard.
The #prison music tag brings us to our next destination, another project giving voice to incarcerated songwriters and musicians in Ohio.
Beginning with the the faux-old-timey record scratch sounds of Mark B. Springer's "My Name Be Jim Crow," this EP created by incarcerated musicians at Ohio's Warren Correctional Institution is a bold and powerful examination of the racism and other systemic inequalities on which the American prison system is built. Stories are told through varying musical styles; Anthony "Big Ant" McKinney combines gruff rap and spoken word with smooth R&B vocals over a sparse electric guitar-based track on "Tired & Weary," Carl Dukes and Apostle Heloise's "Plastic Bag" is a jazzy piano-and-vocal tale about the criminalization of poverty. Through it all, though, the soul and humanity of the musicians rings out loud and clear.
The Die Jim Crow project is jointly based in Philadelphia and Brooklyn, New York. It's the second half of that location that brings us to our final stop on this trip, a charity compilation based around a New York hip hop crew.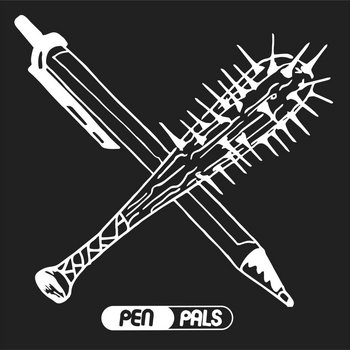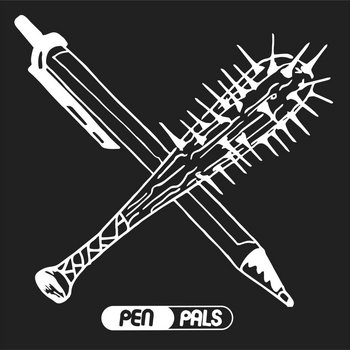 From New York City trio PENPALS (MCs Cynic The Apache, Rapswell, and musician/producer Squires) comes this compilation of tracks assembled to benefit The Bail Project in the wake of the murder of George Floyd. Postcards From Home has the variety you'd expect from a compilation, but is united by the theme of trying to find some kind of sense or maybe a shred of tranquility in a world where sense and peace are in short supply. Instrumental beats make up a good chunk of this release. KNG CHOP's "beenafool" brings tinkling keys and smoothed out vocal harmonies laid over a stuttering beat. Dusty Ohms' "Boss Level" brings thundering bass to an 8-bit chiptune soundscape. Tom Chief's flowing, peaceful, flute-driven "Time to Dream" only sticks around for a few seconds before floating away. Vocally, standouts on this compilation are the over-too-soon "Tears," from Lars Viola, and the piano-and-saxophone-driven album closer "Sentiment," from Bobby Noble. PENPALS have assembled an outstanding collection of tracks here. Although they come from several different artists, they blend together seamlessly (and in support of a good cause).
With that, we end another journey around the world. There's so much more out there to hear. Each trip is a reminder of how much more there is to experience. Until next month, stay safe, and enjoy exploring on your own.