BANDCAMP NAVIGATOR
Bandcamp Navigator, February 2021: From Appalachian Neofolk to a Concept Album About Polar Expedition
By Robert Newsome · March 01, 2021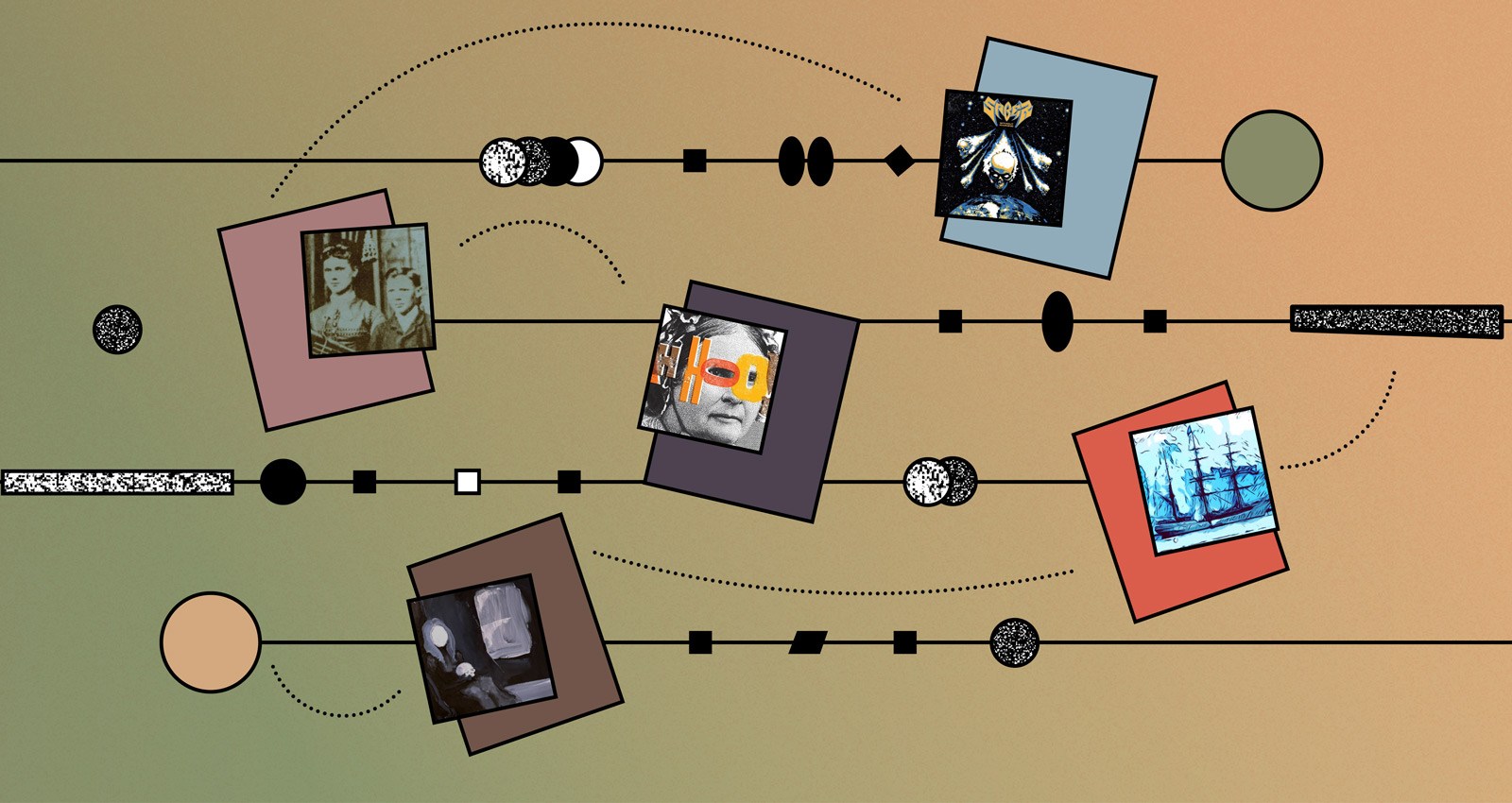 Bandcamp Navigator is a column dedicated to a fan favorite Bandcamp practice: tag-hopping.
The start of a new year (which is where we are as I write this) is a relatively arbitrary designation, but it's a time that I usually try to take slow, to sort of ease myself into the pages of the new calendar. It's almost like I'm pacing myself, building up to full speed knowing that my energy has to last. Because of this (and because the weather's generally cold and rainy where I live during this time), I tend to favor slower, quieter music, matching the sounds I surround myself with to the mood I'm trying to preserve. As you'll see, that never lasts long. We'll get to some fast and heavy sounds soon enough. Still, we're starting this trip with something more gentle.
Sparse, striking, and hypnotic, the latest from Virginia's Wound Dresser is a captivating work built on a neofolk framework. Wails of the Widow displays an obvious influence from Appalachian folk music (most obviously in the soft finger-picked guitar of "Run with the Wind") and leans away from neofolk's martial and industrial influences, using the latter sparingly and to chilling effect (as heard on the haunting album closer "Mountain Grave," which couples sheets of noise with rasping black metal vocals in the song's second half). The result is a delicate sound that embraces listeners, drawing us into Wound Dresser's world of bleak landscapes and forgotten loves.
The #gothic country tag is one we haven't explored before in this column, and it's one with a surprising amount of variety if you're new to it. For our first exploration of this territory, we head to Canada to meet up with some spooky cowboys.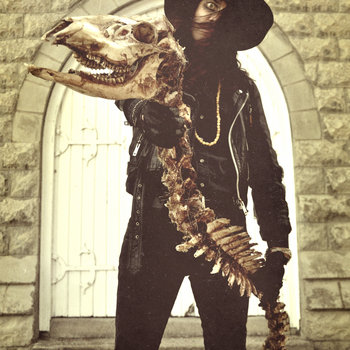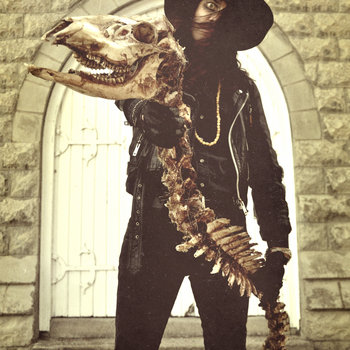 This collection of demos from Alberta's Resurrection Men rides the fences along the borders between outlaw country, goth sensibilities, and the early '80s "cowpunk" scene. Rather than the full-band drive of, say, The Blasters or Jason and The Scorchers, the music here is stark and minimal. Guitars are primary—sometimes there's only one guitar, sometimes two, sometimes a guitar and a banjo or other stringed instrument. Regardless of the combination, it's all infused with echo and reverb, giving the result a ghostly quality, as if half-heard from around a bend in the canyon just up ahead. Lyrically, we're in Mary Robbins Gunfighter Ballads territory. These are tales of gunfights, betrayal, and murder. A well-chosen cover of Hank Williams' "Angel of Death" settles right in and makes itself at home. These are perfect songs for unsettling times, times when, as the band sings in "Scars," you want to "keep [your] chin up, but the sky's falling down."
Because of its proximity to the popular culture monster that is the United States, Canada's pop culture history often gets overlooked. This is, of course, unfair. There are some wonderful examples of Canada's folk music tradition in the #Canadiana tag. We're going to focus on one of them from a well-known name in Canadian folk music.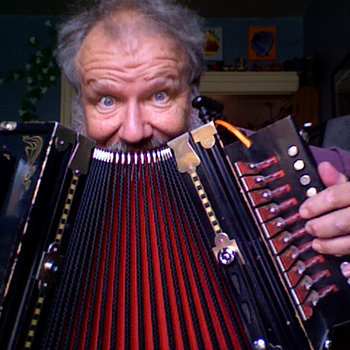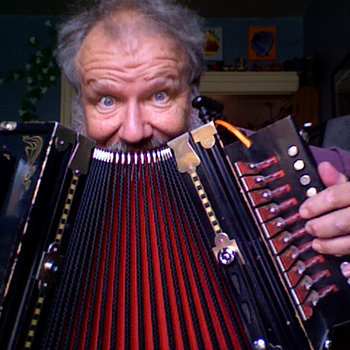 Active since the '70s, Ian Bell has been a major figure in the Canadian folk scene—practically a Canadian institution. In addition to his musical activities, Bell also has a background in museum curation. The overlap of his two pursuits is found here in this collection of early (mostly 19th century) Canadian folk songs. Highlights include the wavering drones of "Smallpipes & Fiddle Set" and the laid-back jauntiness of "Skeleton Dance – Banjo and Bones." Among the hornpipes and jigs presented here are some bold and unexpected arrangement choices, chief among them being "Tobacco Oh Oh," an anti-smoking song from the 1870s presented here in an a cappella arrangement in the style of an Anglican church chant.
It should be no surprise to see the #historical tag under Ian Bell's album. As you'd expect, that tag's holding lots of great stuff. Let's dig in and see what else we can find.
Canal Street String Band
Wah Hoo!
Merch for this release:
Compact Disc (CD)
During the pre-Depression 20th century in America, if you wanted to experience popular music, pretty much your only way to do that would be to go see your local string band. In string bands, you can find the precursors to bluegrass, country, jazz… essentially everything that would mix with folk and blues to create just about every form of modern American popular music. This is, of course, a wild oversimplification of music history, admittedly, but string band music is a foundational root of American pop culture, and it's nice to see it represented in the 21st century like it is here. The Canal Street String Band blends traditional works and cover tunes (including a lively reworking of Bob Wills' Western Swing Classic "Take Me Back to Tulsa") with original compositions to create an album that exposes you to a little bit of history but never loses its lighthearted sense of fun.
The Canal Street String Band is from #Buffalo, New York. (Buffalo's Canal Street, by the way, has an interesting history. It was once referred to as the "wickedest street in the world.") Our next artist, also from Buffalo, has a little harder edge.
Velvet Bethany brings a perfect balance of pop polish and garage grit on their newest release. There's a bite in these songs that makes the record feel at times like a lost mid-'90s pop-punk release, but there's nothing sloppy or slapdash here. These songs are well-crafted, with growling guitars and strong vocal performances (including occasional Breeders-esque harmony parts that are used sparingly enough that they're spectacular every time they show up) from singer/guitarist Allison Mitchell. Bliss City is varied, kicking off with the mid-tempo "She's So Mean" (don't miss the accompanying video, a charming three-minute documentary of friends goofin' around at the beach) only to stomp on the accelerator with tracks like "Crack Me Open" and "Throw Your Stone."
Velvet Bethany drops us off at the basic #rock and roll tag. It is, as you may expect, huge. Wandering through all it encompasses, we're going to end up at some '80s-style speed metal.
Merch for this release:
Vinyl LP, Compact Disc (CD), T-Shirt/Apparel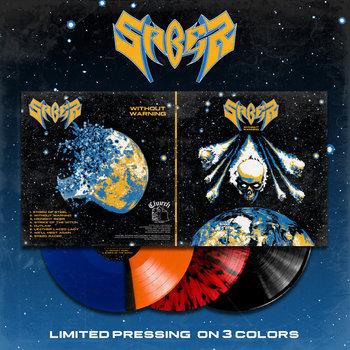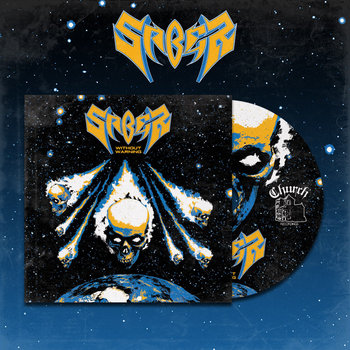 A perfect tribute to the '80s metal sound of bands like Agent Steel, Liege Lord, and Iron Angel and a time when bands played fast but retained a strong allegiance to melody and pop structures that would be mostly stripped away as tempos increased. The themes here deal with all the classic metal concerns; living at odds with the law, seduction (with light BDSM), breaking chains, driving very fast, and being cursed by a witch. Saber have obviously spent some time with the foundational speed metal texts, but Without Warning has appeal beyond a simple genre pastiche. The songwriting here is solid and the musicianship is polished and impressive. Guitarists Joel and Hal (first names only, please) drop cascading, lightning-fast solos exactly where they're needed, and vocalist Steven has the chops to go from a low growl all the way up to those triumphant high notes with confidence. It's an absolute testament to metal's timelessness.
Saber are from #Los Angeles which, having just heard their record, makes perfect sense. L.A.'s not all spikes and leather, though. We're going to leave Saber to focus on a spoken word artist using musical accompaniment to bring the West African tradition of the Griot into the present.
Historically, a griot has taken on many roles: poet, musician, storyteller, historian, even advisor to chiefs and kings. Given the multifaceted role of the griot, it makes sense that a modern artist like A.K. Toney using this title would produce a work as varied as this one. From the opening "Lit to Me," which alternates between slower, solo passages of Toney's voice and quick staccato drum-line beats; to the 70's jazz/funk-influenced "Rhythm Walk"; to the plucked strings and handclaps of the topical "Pandemic Timing," there's depth and variety here. At first it's somewhat difficult to take in; Toney's words and voice, which is fluid, relaxed, and fully in command of the proceedings, is immediately captivating. Repeated listenings reveal how the words are woven through the other layers of sound here, always remaining the focus, but at times highlighting other aspects of the work. It's all in service of Toney's message: an uplifting celebration of hope born from trial, optimism that acknowledges the losses of the past, a ray of light in dark times.
The #world music tag encompasses, well, basically everything when you think about it. All known music comes from, well, the world. But you know what we mean here, right? Essentially it's folk music that doesn't fit in with American or British traditions, and that's a lot. Our next artist is keeping Scandinavian folk traditions alive through their music.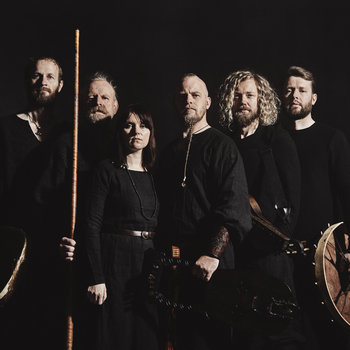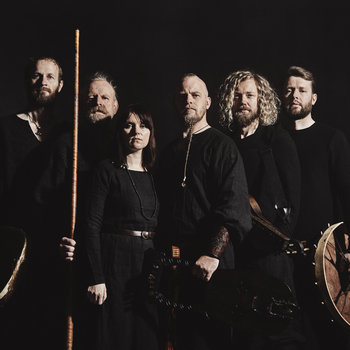 Merch for this release:
Compact Disc (CD), Vinyl LP
Eschewing the otherworldly drone of their prior albums, Wardruna's 2018 work is stark and emotional. Skald mostly features vocal performances from group founder Einar Selvik with minimal accompaniment, primarily from the plucked strings of a tagelharpa. This minimalism centers Selvik's vocals, which range from rough and primal to soaring, sustained notes that are difficult to not imagine echoing from the walls of a frozen fjord. Selvik (who, it should be noted, has been clear about his distaste for the appropriation of Nordic folk traditions by the far right) is also known for his work providing music for the History Channel series Vikings, and elements of his work for that series are present here. Ultimately, though, Skald is a stripped-down album that represents the best of what folk music does; it provides the listener with a powerful, emotional experience rooted in tradition but accessible to all, even those without a historical understanding of Skaldic poetry.
Wardruna is based in #Bergen, Norway's second-largest city and one with a thriving music scene. Another Bergen artist has released a work rooted in the same theme that we're concerned with here: exploration.
An adjective that pops up often in firsthand accounts of the North and South Poles is "otherworldly," frozen landscapes that seem distant enough to be alien. It's only fitting, then, that Bergen's Staalklang should start a concept album about a polar expedition with "Arrival," a track that sounds more like the landing of an interstellar vessel than the docking of a wooden ship on a freezing sea. These opening guitar and synthesizer arpeggios slowly give way to the sighing winds and sustained bass drones of "The Ice Speak," rooting the listener firmly in an unknown environment of ice crystal cathedrals and towering snowdrifts built by frigid winds. It's hard not to listen to this album and not feel the cold, the loneliness, and, well, the "Desolation" of an explorer on the titular expedition. It's a work as bleak and beautiful as the environment to which it pays tribute.
Here's where we'll end our journey for now. A somewhat more subdued path than some of the ones we've walked before, but one that included some great destinations. I hope you've found something along the way that will stay with you for a while. With luck, the sense of fascination and glacial calm from The Loneliness of a Polar Expedition (Part 1) will stay with us until we meet to explore again.