ALBUM OF THE DAY
Album of the Day: Various Artists, "Unusual Sounds"
By J. Edward Keyes · November 21, 2018
​
​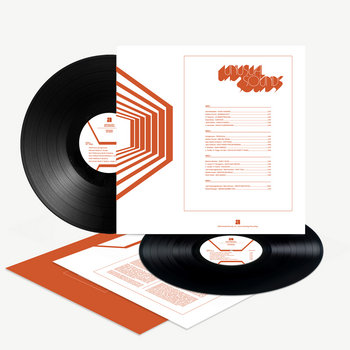 .
00:10 / 00:58
Merch for this release:
2 x Vinyl LP, Compact Disc (CD)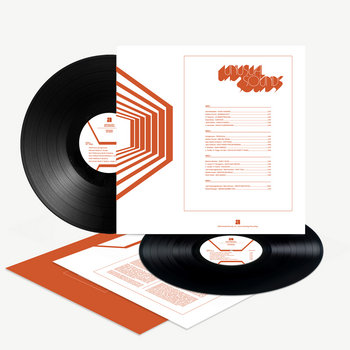 It's easy to be cynical about "library music" compilations. Since the genre's big boom in the late '90s and early '00s, anthologies of "library music"—stock music for use in movies and TV that could be licensed for cheap—have followed a similar blueprint: open with a few bangers, then pad the remaining fifty-something tracks out with kitsch oddities that have a replay value of nil. Which is just one of the reasons Unusual Sounds—the brilliant new library music collection from Anthology Recordings—stands out. Instead of scouring the production vaults for oddball curious, Anthology have taken a different tack: they've made a record people might actually want to listen to.
That much is clear from the get-go; Keth Mansfield's "Funky Fanfare"—which will be familiar to anyone who's heard the Dangerdoom song "Old School"—delivers what its title promises: a two-and-a-half minute, loose-limbed, brass-driven '70s strut that feels like some time-warped collaboration between The Meters and the Dap-Kings. In fact, if there's a throughline to Unusual Sound, it's that all of its songs drift loosely in the orbit of funk and soul. "La Dimostrazione" takes an acid-bitten approach, weaving a gnarled guitar line behind a booming bass groove; Electric Machine's "Fancy Good" pilots wah-wah disco guitars between slow-boiling percussion, and even the ballad "Tropicola," which is awash in luxurious strings, finds room for a restless bassline (it also employs a guiro—for parity with the title, one would guess).
As that song proves, Unusual Sounds is just as effective when the tempo dips; "Half Forgotten Daydreams" by John Cameron is a gentle, fluttering soul number that lands somewhere between Minnie Riperton and The Free Design; and "You've Got What It Takes," credited to Les Hurdle, Kathleen Poppy, and Madeline Bell, is a quiet-storm soul number with an easy-gliding vocal melody. The whole thing works together so well that it could easily pass for a "'70s Soul Rarities" comp, rather than a collection of songs by anonymous musicians, designed for rental by low-budget film producers. In that way, Unusual Sounds stays true to its title: in the increasingly crowded and anonymous field of library music anthologies, Unusual Sounds is unusually great.