ALBUM OF THE DAY
Album of the Day: Total Control, "Laughing at the System"
By J. Edward Keyes · December 22, 2017
​
​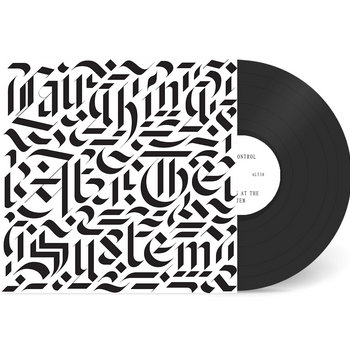 .
00:10 / 00:58
Merch for this release:
Vinyl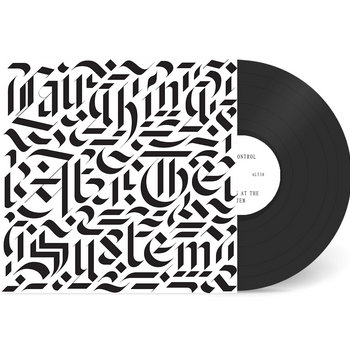 There's a lot of laughing on Laughing at the System, the new 12" from Aussie weird-wave outfit Total Control. It turns up in the title, sure, but it also ripples throughout the record. "Luxury Vacuum" opens with vocalist Dan Stewart sternly declaiming "Laughing, ha, ha, ha/ As the threads come loose," and on "Her Majesty Budgie," he's "Laughing at the meat machine." For Total Control, laughter isn't just release—it's a weapon, a way to reduce the capitalist industrial complex to a punchline. 
This has been the group's m.o. from the get-go, but it's never been as expertly and efficiently expressed as it is on Laughing. Throughout the album, Stewart hones his acrid sense of humor to a fine point; he spits out the album's title with palpable malice, letting each icy syllable stand on its own, part mockery, part indictment. The dead-eyed "Vote Cops" comes out as some anarchist read on "Warm Leatherette." Stewart flatly recites a Western consumerist mantra—"Vote cops/ more shops/ more, more more, more"—interrupted periodically by a tangle of brutally-distorted guitar.
The music throughout Laughing only amplifies this grim mood. The guitars throughout are drenched in so much effect they sound like electronics, and the electronics are heat-warped and queasy, a groaning army of seasick robots. There's no groove or bounce in this music; all of it feels deliberately factory-like (and Factory-like), sheets of bent metal clanging against each other. All of this is deliberate: on Laughing, Total Control mimic the mechanical grind of a production line to mirror not only the soullessness of mass production, but also to call attention to the empty-process mindset of those who both create it and benefit from it. Laughing at the System is a satire to be sure, but the jokes often catch in the throat.