ALBUM OF THE DAY
Tony Molina, "In The Fade"
By Charlie Zaillian · August 18, 2022
​
​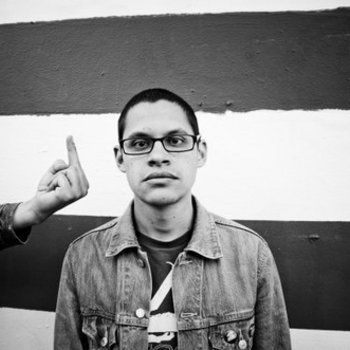 .
00:10 / 00:58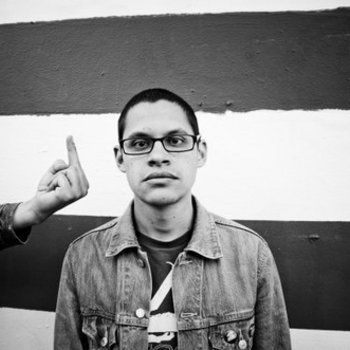 Merch for this release:
Vinyl LP
In The Fade, the third record from Northern California artist Tony Molina since his 2013 breakthrough Dissed & Dismissed, is the cleanest, clearest distillation of an aesthetic the 36-year-old has continued to explore since forming his first band, Ovens, in San Francisco in the early 2000s. That aesthetic: Crafting 12-and-15-song sets that technically could fit on seven-or-ten-inch records yet, despite flying by in the amount of time it takes to make coffee in the morning, feel like full-lengths.
Molina left the Gibson SG at home for elegant Beatles-and-Kinks-inspired stylings on 2016's Kill The Lights, while 2019's Songs from San Mateo County was billed as a collection of unfinished material. For these reasons, In The Fade feels like D&D's proper sequel. Bookended by a pair of airy symphonic instrumentals, the 14-song, 19-minute album brings back in full force the Thin Lizzy guitarmonies, bare-bones drumming, and half-time breakdowns on tunes like "The Last Time" and "All I've Known." But the 1960s pop influence is also neatly folded in on material like "Not Worth Knowing," "I Don't Like That He" and especially the stately acoustic ballad "Don't Be Far."
Not the focal point, but not an afterthought either, Molina's lyrics are simple and relatable. Whether or not to end friendships and relationships with diminishing returns—and whether or not to move on from the exciting-yet-stressful urban environment that shaped him—are recurring themes. The Mellotron-laden "Song for Friends," laments old buds who have "gone and changed," presumably leaving the punk lifestyle behind for straighter suburban existences. But there are also moments where Molina wonders if he should be the one bailing, like the breakup tune "Fuck Off Now," and "Leave This Town," a callback to Dissed's very first line ("I have got to leave this town").
"Everything I do is not the same," Molina declares on the album's penultimate track "Years Ago Pt. 2," That's true, but a more accurate statement might be that no one else does what he does. Theoretically, hardcore punk, power pop, and psychedelia are strange bedfellows, but Molina's reverence for each informs In The Fade's combination of melodic hooks and metallic riffs, appreciation for brevity, and lack of pretension. Familiar as much of the music Molina draws on is, the specificity with which he does it—and the sense of joy—makes him a singular figure.