ALBUM OF THE DAY
Tomb Mold, "The Enduring Spirit"
By Ben Salmon · September 25, 2023
​
​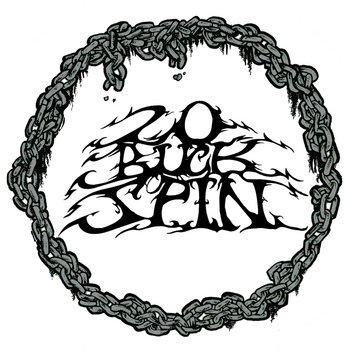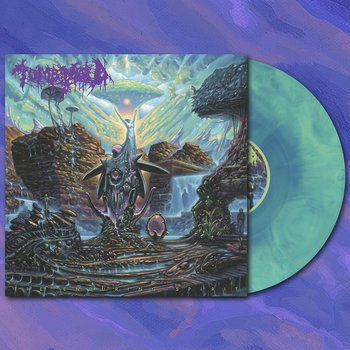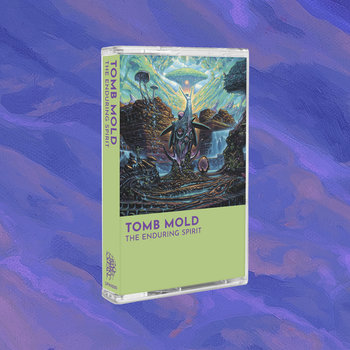 .
00:10 / 00:58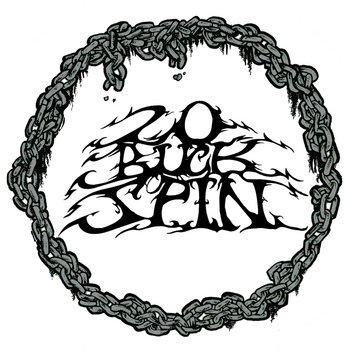 Merch for this release:
Vinyl LP, Compact Disc (CD), Cassette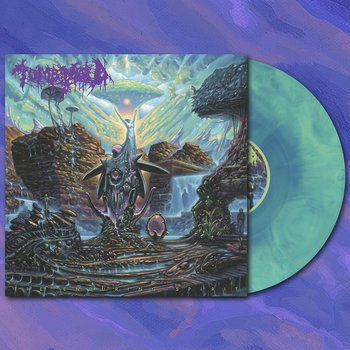 Between early 2017 and the middle of 2019, Toronto death metal band Tomb Mold hit an astonishing growth spurt. After a series of demos and EPs established them as a promising underground act, their debut full-length, 2017's Primordial Malignity, delivered on that promise by piling up raw, old-school sounds heavily inspired by an array of filthy Finnish godfathers of the genre. Sixteen months later, Tomb Mold leveled up to extreme metal mega-label 20 Buck Spin and released their second album, Manor of Infinite Forms, which brought the band's earth-moving low end, rhythmic restlessness, and arsenal of varied riffs into sharper focus. Eleven months after that, their third album Planetary Clairvoyance arrived as if imported from another universe, one where Tomb Mold is not just a killer death metal band but a killer death metal band with great stylistic ambition in its DNA and world domination on its "to do" list. "Three years, three full-lengths, three immortal entries into the canon of 21st century death metal," wrote Brad Sanders in his Best Metal on Bandcamp column, summarizing the group's pre-pandemic existence nicely.
And then, Tomb Mold all but disappeared for four years, as its members dispersed to other projects: Guitarist/bassist Derrick Vella made two records with his "dream doom" band Dream Unending, while guitarist Payson Power and drummer/vocalist Max Klebanoff played math-pop-rock under the name Daydream Plus. A limited three-song, cassette-only EP released in late 2022 provided some reassurance that Tomb Mold was still alive, and its first track—a 135-second smear of layered drones called "Final Assembly of Light"—hinted that the band had pushed outward even further than it did on Planetary Clairvoyance.
Which brings us to Tomb Mold's fourth full-length album, The Enduring Spirit, released with a few days' warning on September 15. Here, the zigs and zags start almost immediately, with rapid-fire drums and a dizzyingly progressive guitar riff colliding in the first 30 seconds of the opening track, "The Perfect Memory (Phantasm of Aura)." The prog-death whiplash continues into "Angelic Fabrications," where Klebanoff growls unintelligible ruminations ("Place our eternity in the hands of chance") against his band's light-speed riffs and leg-buckling tempo changes.
The most eye-opening moment on The Enduring Spirit comes in the first seconds of "Will of Whispers," when Klebanoff lets out a relatively soft snarl just as Tomb Mold drops into a jazzy post-rock section that is – there is no other way to say it – gentle and pretty. For 40 seconds or so – and later in the song, too – Vella and Power sound like Australian tech-prog-rock cult fave Plini soaring through space on a funky bassline, which is not a phrase you will read in many death metal album reviews. In between, however, Klebanoff kicks in on vocals and the band returns to at least one of its natural habitats, namely Florida in the early 1990s, when bands like Atheist and Cynic stretched the boundaries of death metal by fusing it with prog, jazz, shoegaze, and technical proficiency. On the back half of The Enduring Spirit, the band serves up stomping, sharp-cornered grooves ("Fate's Tangled Thread"), galloping guitar solos ("Flesh As Armour"), and melodic tech-thrash ("Servants of Possibility") before wrapping things up with "The Enduring Spirit of Calamity," a nearly 12-minute journey through a corner of the cosmos where breathtaking beauty and relentless brutality live together in harmony. It is way out there—not here on Earth—where Tomb Mold sounds most at home.