ALBUM OF THE DAY
Album of the Day: Thurst, "Cut to the Chafe"
By Mariana Timony · January 16, 2017
​
​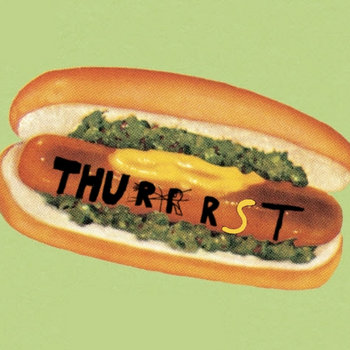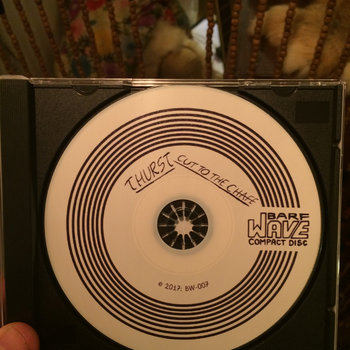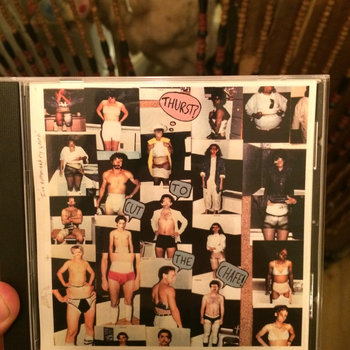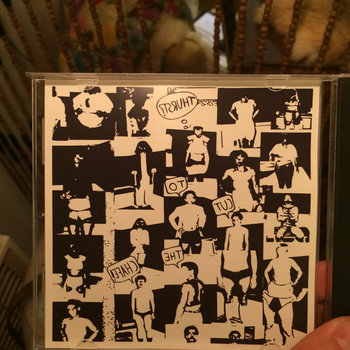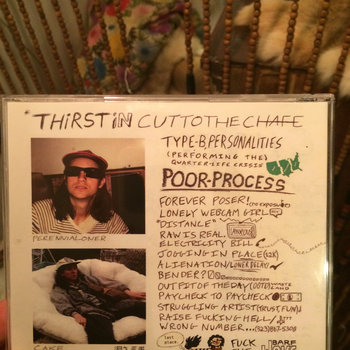 .
00:10 / 00:58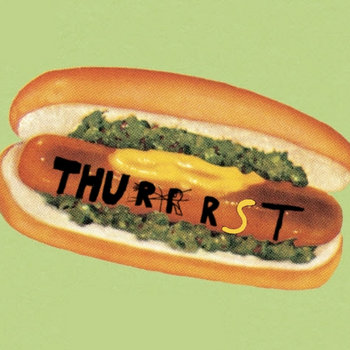 Merch for this release:
Compact Disc (CD)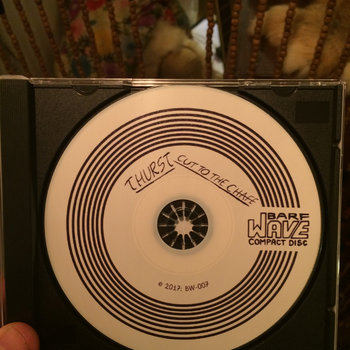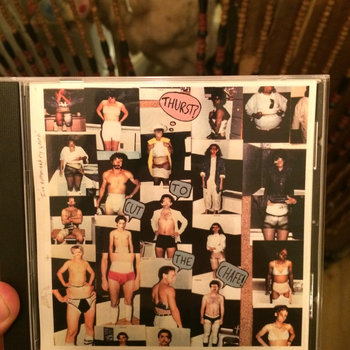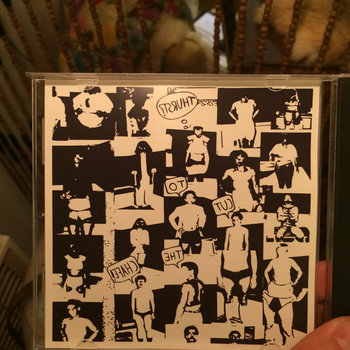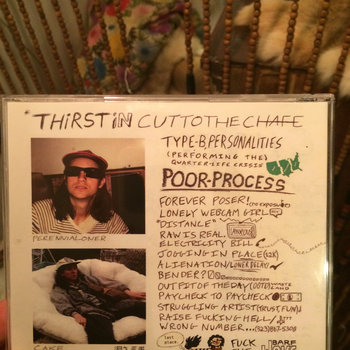 Los Angeles trio Thurst wear their outsider status with pride on Cut to the Chafe, a 14-song blast of punk anxiety that dials down the snotty playground taunts of their first release, YSFC (an acronym for "You're So Fucking Cool"). Instead, they embrace the complexities of a full-on, grown-up existential crisis. "I've euthanized my youth," guitarist and singer Kory Seal proclaims on opening track "Forever Poser," setting the tone for what's to come.
Throughout the record, Thurst wrestle with dualities that never get resolved, and aren't really meant to. They debate going out vs. staying in, judging vs. being judged, being cool vs. being yourself—i.e. uncool. The band employ few effects or overdubs, instead doubling down on their unvarnished quality without sacrificing fidelity. Seal's voice is front and center, his words spittle-flecked and emphatic, with sister and drummer Jessie occasionally adding harmonies while holding down a solid backbeat. Where YSFC had a more laid back, Feelies- type vibe, here the music recalls the post-punk pockets of '90s indie, as well as the sad-sack parts of the Weezer discography.
Though primarily an observational record, Cut to the Chafe isn't afraid to go for the jugular when it counts. The lyrics take issue with complacency of any kind, saving a special irritation for complacency that's cloaked in symbols of rebellion, like long hair ("Their unoriginality is starting to rub off on me") or belligerent anti-government attitudes ("'Fuck the government,/Somebody told me/That still counts as an excuse"). It's also, at times, very funny, especially when Kory slides into the POV of someone he claims to hate in order to unleash a few biting "that's so L.A." bon mots: "Earlier in the song/ I was trying to express/Me and most fashion bloggers, we don't get along."
Each song feels like a retort to the last. On "Electric Bill," Kory bemoans his shut-in lifestyle with a crack about receiving a single phone call in a week (wrong number!) before diving into a drug-fueled bender on the very next track. He complains about living paycheck-to-paycheck, then follows it up with "Struggling Artist," a flippant kiss-off to a bourgeois bohemian lifestyle that ends with the siblings harmonizing on the pointed rejoinder: "There's no such thing as writer's block/ if you've never come up with anything." When his gaze turns inward on the searing, personal "Alienation", Seal reacts with a shrug: "I try so hard to think of what I could possibly be but…I'm always just gonna be me."
By the time the album winds down with a short, spoken-word, boozy-party sequence (Weezer, remember?), Cut to the Chafe has lived up to its title. Though it will surely rattle some cages, this record will play well with listeners who relate to the old adage, "If you haven't got anything nice to say about anybody, come sit by me."
—Mariana Timony