ALBUM OF THE DAY
The Sorcerers, "In Search Of The Lost City Of The Monkey God"
By Andy Beta · January 16, 2020
​
​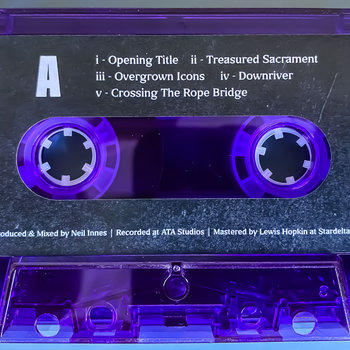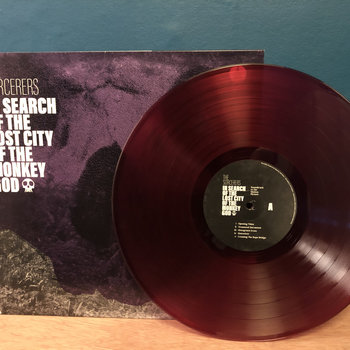 .
00:10 / 00:58
Merch for this release:
Cassette, Vinyl LP, Compact Disc (CD)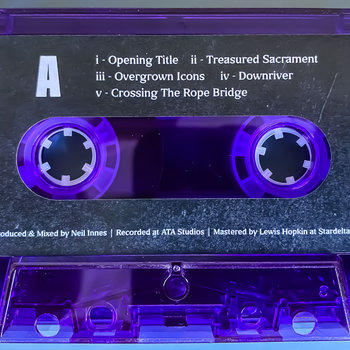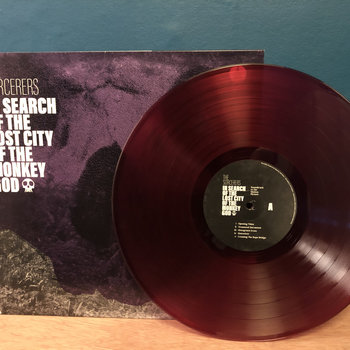 Thanks to inroads made by the illuminating Ethiopiques series in the late '90s, Ethiopian jazz music experienced something of a cultural resurgence in the 21st century. Director Jim Jarmusch made ample use of the music of Mulatu Astatke in his 2005 film Broken Flowers, and artists ranging from Nas and Damian Marley, to Four Tet and Fleet Foxes have sampled the music in their own work. Leeds ensemble, The Sorcerers, also draw upon Ethio-jazz—and doing it so effectively that their 2015 debut made a fan out of Astatke himself.
On their second album, In Search Of The Lost City Of The Monkey God, bassist/guitarist Neil Innes, drummer Joost Hendrickx, and reedman Pete Williams, don't stray too far from the basics; their songs feature snaking woodwind melodies and weightless vibraphone and organ wedded to cracking funk grooves. "Opening Titles" is underpinned by a high-tension rhythm that brings to mind the soundtrack work of Lalo Schifrin and Quincy Jones. "Crossing The Rope-Bridge" feels loose at first, but the band carefully ratchets up the atmosphere and tension until the drums combust. "Summoning The Monkey God" builds from a sinewy bass line, peppering in exotic percussion until it reaches a smoldering soul-jazz peak. Imagining a world where moody film scores from the '70s and vintage Ethio-jazz can commingle, the Sorcerers' aural magic lies in their ability to bring it all to life in the moment.