ALBUM OF THE DAY
Swarvy, "Sunny Days Blue"
By Marcus J. Moore · August 03, 2020
​
​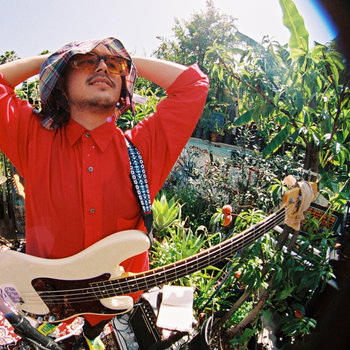 .
00:10 / 00:58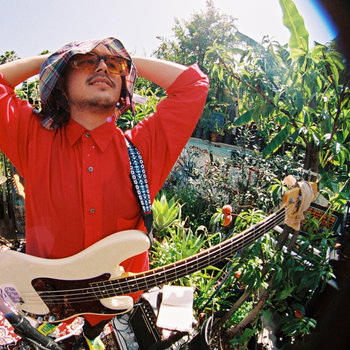 Merch for this release:
Vinyl LP
Over the past 10 years, Swarvy has become a go-to producer who can't be pinned by any one sound or genre. Whether he's blending well-known rap and R&B into his own beats, or supplying friends with self-created jazz- and soul-centered arrangements, Swarvy's methodology is just as dexterous as his genre-bending. Each progression is a natural next step, no matter how different one record is from the next.
Sunny Days Blue is his biggest leap and the first time Swarvy has ever sung over his own music. Don't expect any over-the-top runs, though; instead, he filters his voice to fit within the instrumentals, which are all mid- to down-tempo and feel rustic in tone. Indeed, Sunny Days Blue brings scenes of pastoral space and long drives along the PCH, yet it doubles as a headphones album tailored to close quarters and smoking sessions. Songs "Lemongrass" and "Ginger" are bright, ambient tracks seemingly aligned with New Age stalwarts like Laraaji and Brian Eno. Here, within the scope of a 22-minute EP, the songs are fleeting. Yet they're wonderfully engaging, proving that Swarvy could release a fully ambient LP if he wanted.
Elsewhere, on album opener "Bones," Swarvy sings of disconnecting from our unhealthy dependency upon smartphones. "Waiting for the time that I let go," he ponders. "Feeling like I'm just getting old." The next song, "Cool," resembles early '70s soul. Over live drums, bass and acoustic guitar, Swarvy looks back at past love, giving way at the song's midpoint to a volcanic rock-infused peak.
At this point, there's truly no telling what Swarvy will come with next. Sunny Days Blue proves that it really doesn't matter. Swarvy is talented enough to make damn near anything work.