ALBUM OF THE DAY
Surgeon, "Crash Recoil"
By Henry Ivry · March 15, 2023
​
​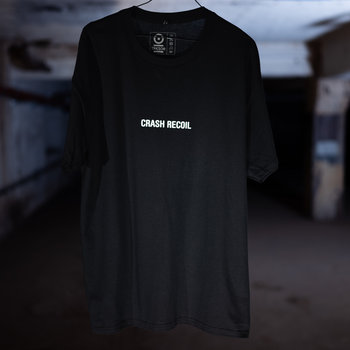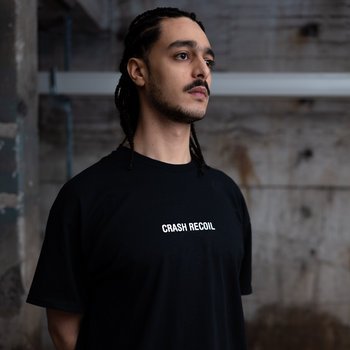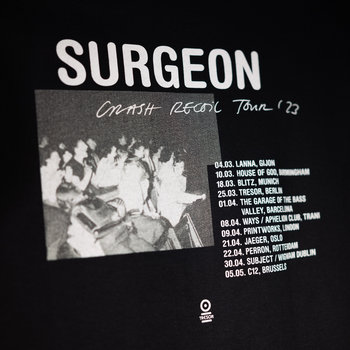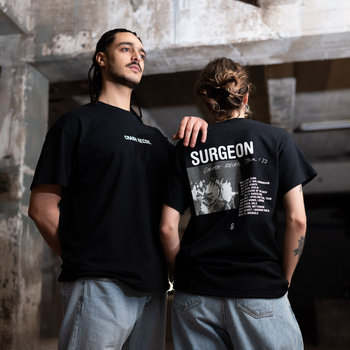 .
00:10 / 00:58
Merch for this release:
T-Shirt/Shirt, 2 x Vinyl LP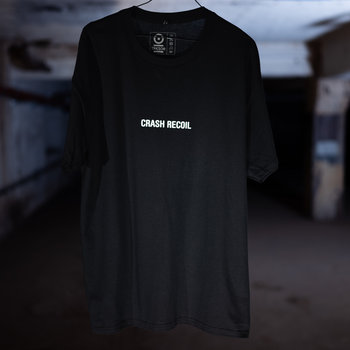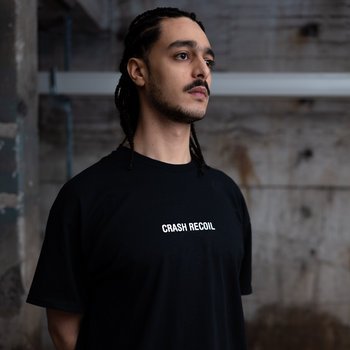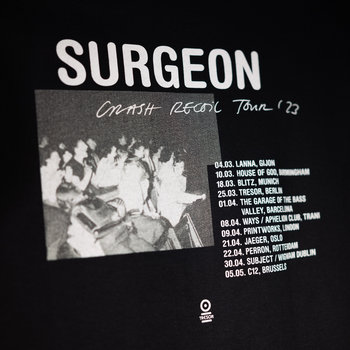 Say the name Surgeon, and most dance music fans will hear a specific sound tailor-made for dark warehouses—think industrial-grade synth work and pounding, abrasive drum programming. And, to be fair, Anthony Child's most famous alias has been responsible for some of the best blistering techno of the past three decades (not to mention his work as one-half of British Murder Boys).
But where Child has excelled is a sense of spaciousness that offsets his drum programming. Aside from the recurring ambient interludes on his records (he can get experimental with the best of them), his techno releases and DJ sets skew atmospheric. You can hear this all the way back in 1993 in a recording from the legendary House of God parties he founded. The first hour is filled with delicate emotional latticing before he pummels us with unrelenting aggression for the last half hour. 
On Crash Recoil, his first album as Surgeon in five years, Child perfects this balance. Make no mistake about it, this is Techno with a capital "T"—exhibit A: the unforgiving closing track, "Hope Not Hate"—but it's techno that's filled with subtlety and drama, as psychedelic as it is visceral. Take the funky opening track "Oak Bank," dominated by swinging drums and a modular synth line halfway between the elastic grooves of Nick Léon and a vintage rave stab; the distinctive, body-quaking kick doesn't surface until past the four-minute mark. Even when he is banging it out on a track like "Masks & Archetypes," he buries melodies and vocal snippets into corners of the stereo like hidden Easter eggs. 
Elsewhere on Crash Recoil, Child takes an even more ethereal approach. On "Leadership Contest" the snares sound like they might disappear any minute underneath the building pressure of the dusty arpeggio; "Second Magnitude Stars" has a similarly smudged, foggy feel, with thick layers of delay giving way to quivering synths near the end.      
What also makes Crash Recoil work so well, though, is that this isn't just a victory lap for Childs. Child has been keeping up with the Joneses, and there is a specifically contemporary feel to the record, particularly in his loose, occasionally polyrhythmic drum programming and angular synth work. You can hear it on tracks like "We laugh and clap at the circus" and "Metal Pig." On the former, he brings together Halloween eve creepiness with skittering hand drums, and on the latter, he dissolves a wiry ricocheting melody in a vat of lye over a chugging rhythm. Either of these tracks could have come out on a label like Livity Sound or Hessel Audio and sit up there with the best UK techno coming out at the moment.  
The fact that Tresor is the label putting out the album feels fitting. Both Child and the Berlin institution continue to push techno forward while staying true to its roots. You'd be hard pressed to find an album that finesses the line between innovation and nostalgia better than Crash Recoil.