ALBUM OF THE DAY
Sonny & The Sunsets, "New Day With New Possibilities"
By Elle Carroll · August 03, 2021
​
​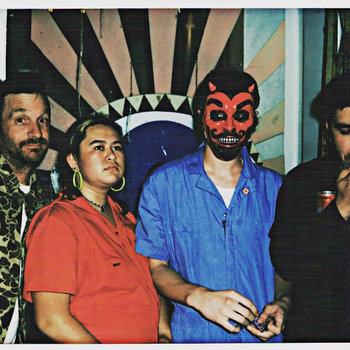 .
00:10 / 00:58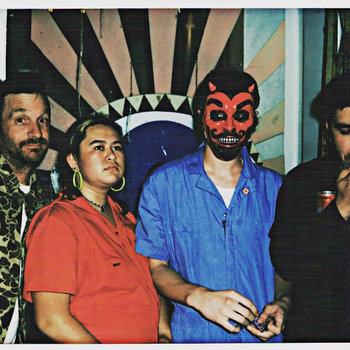 Merch for this release:
Vinyl LP
True sincerity, the kind that says something clichéd because it expresses a fundamental truth about something important, then lets it hang in the air without an immediate "Sorry, what a cliché," can be off-putting. It forces us to confront our innate and reflexive suspicion of goodness with no disclaimer. It exposes our cynicism.
Most musicians don't trade in it, at least not all the way. Performance is artifice by nature, pop is artifice on purpose, and everything is pop now, except for maybe rock, which hasn't put up those kinds of numbers in decades (barring the ongoing pop-punk revival which, let's be honest, feels like a government PSYOP). In modern life and in music, true sincerity is hard to find.
Sonny Smith, the man behind longtime San Francisco outfit Sonny & the Sunsets, is one such disarmingly sincere artist. He likes pretty girls and forlorn cowboy stories, and writes songs like it. He does things like name his seventh record New Day With New Possibilities and put a hand-drawn sunrise on the cover. He then fills it with sweetly strummed folksy country that blends '60s harmonic softness with enough twang and slide guitar to conjure images of the elders: Hank Williams, maybe a little Willie and Waylon on "I'm A Dog," and above all, John Prine. This is a guy who means it.
Though he does a decent Bob Dylan impression (heard best here on "Driftin"), lyrically, Smith's closer to Jonathan Richman's perceptive yet richly imaginative style. From "Just Hangin By Myself": "There's a guard at a crossing gate/ I float by on a different plane."
As evidenced by that line, Smith has not lost his whimsy. He deploys it with comparative restraint, however, considering the narrative galactic fantasy of 2013's Antenna to the Afterworld and the kooky vignettes of 2015's Talent Night at the Ashram. Still, there's a talking horse in "Earl & His Girl," a weirdo Western tale which opens with the kind of sneakily visceral observation that sticks: "His name was Earl/ You could tell by his girl/ That he liked to hit women."
Most of it is lighter fare. Take first single "Ring My Bell." In pop parlance, the phrase "ring my bell" is one of those winking disco euphemisms that means what every winking disco euphemism means. But Smith is, rather unblinkingly, talking about actual doorbells that he'd rather people not press while his "curtains are drawn/ at the Mirage Hotel." His delivery of the titular phrase is positively McCartney, another songwriter who never wrote a love song he didn't mean.
New Day is clever and very sweet and more than a little bit country. Here is Smith at arguably his most understated as a songwriter, yet he maintains an emotional directness that permeates every phrase, then lingers lightly afterwards. It has no use for cynicism. It's disarming and a little unexpected. The best things in life often are.