ALBUM OF THE DAY
SolarFive and Custom Made, "Paved With Good Intentions"
By Dash Lewis · April 25, 2023
​
​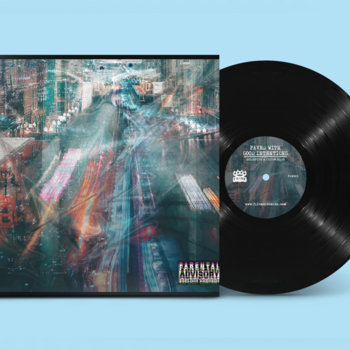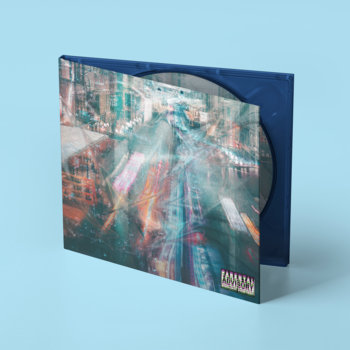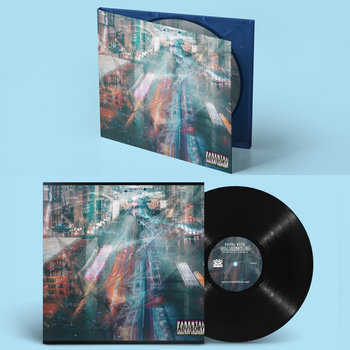 .
00:10 / 00:58
Merch for this release:
Vinyl LP, Compact Disc (CD)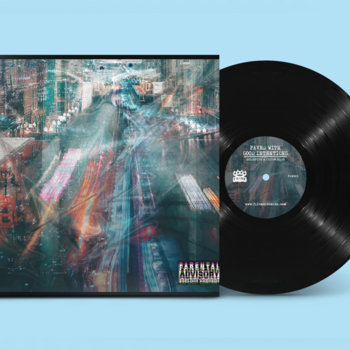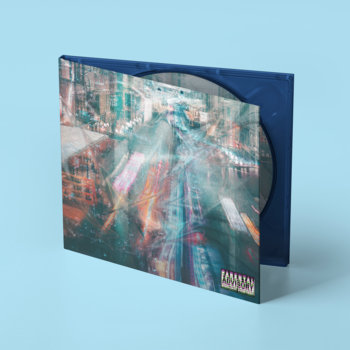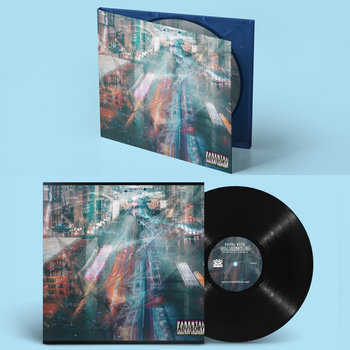 They don't tell you what to expect in life after your 20s. When you're younger, the distant horizon feels like a symbol of the infinite possibilities before you. But once you've crossed 30, there comes a point when it suddenly clicks: The horizon is actually a hard stop, and you've been moving towards it at a rapid clip.
SolarFive, South Side Chicago's gravel-voiced truth-teller, raps about this existential reckoning with a relatable mix of apprehension and acceptance. His last full-length, Memento Mori, a collaboration with producer Iceberg Theory, was an immersive rumination on death and how to process the grim knowledge that it will happen to you and everyone you know. His newest record, Paved With Good Intentions, made in tandem with Filthē Analects labelmate and producer Custom Made, takes a more zen approach. Solar isn't stuck in the depths here; instead, he's acknowledging the inevitable while learning to be more grounded in the present.
The reflective nature of Good Intentions isn't surprising: even in his grittiest moments, SolarFive's always been a contemplative rapper, adept at connecting profound, cosmic truths with the harsh reality—and surprising beauty—of everyday life. He makes space for fear and uncertainty on "Vibrations," recognizing that "it's hard to walk the unknown path, especially with all the splits that one road has." Though it's difficult to push through, eventually you may feel gratitude for the journey. The second verse of "Brand Nubian" is the perfect distillation of his skills: "Nights turn to days, gunpowder mixed with morning dew/ Only thing that come with age is more to do/ Realizing life is more than you, six feet with a gorgeous view." A current of sincerity flows through the album, but Solar never gets preachy. Instead, he offers a hard-bitten hope, the kind that comes from a lifetime of trudging through mud and miraculously never getting stuck.
While Solar tackles heavy concepts—the pressures and fears of being a parent in America, the paranoia inherent to the drug trade, the death of a loved one—Custom Made's production helps keep the mood surprisingly light. His beats are bright and airy, foregrounding drums while setting colorful samples and live instrumentation loose to waft together like clouds at sunset. Each song has gorgeous touches: Synth chord accents gracefully bloom on "Brand Nubian;" a soulful organ snakes through the verses on "30 For 30;" diaphanous keyboards set "In The Wind" fully adrift. The songs feel natural and lived-in, as if we're listening to Solar and Custom create them in real-time. Custom knows when to pull back, subtly directing attention to particularly poignant lyrical passages.
In clammier hands, Paved With Good Intentions would come off as a crisis record. It's an album that examines a distinct rudderless feeling of being a confused grown-up, a concept that seems both timeless and surprisingly absent from the greater conversation. But SolarFive and Custom Made address these ideas with grace and humility. Together, they've made an eminently listenable record about the perplexing space between being old enough to know better, and too young to die.