ALBUM OF THE DAY
Sarah Bethe Nelson, "Mental Picture"
By Elle Carroll · August 01, 2022
​
​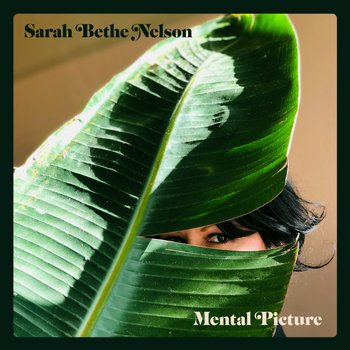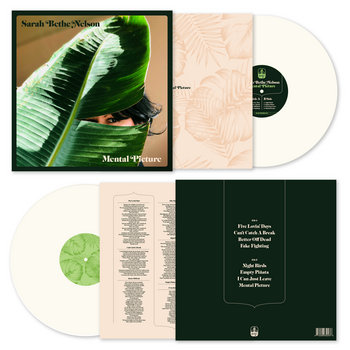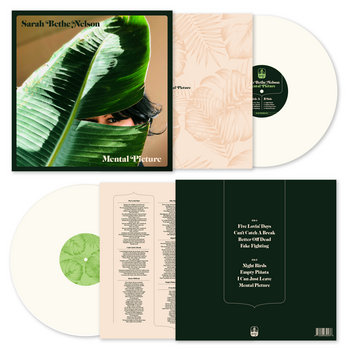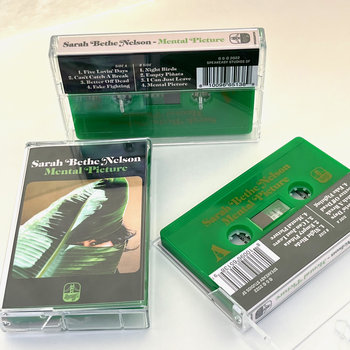 .
00:10 / 00:58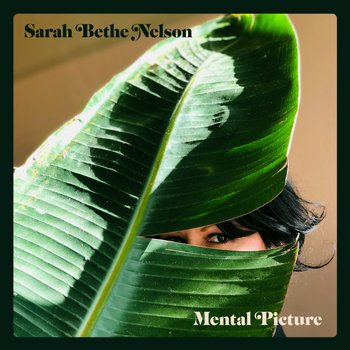 Merch for this release:
Vinyl LP, Cassette, Compact Disc (CD)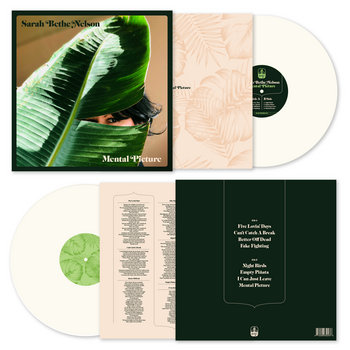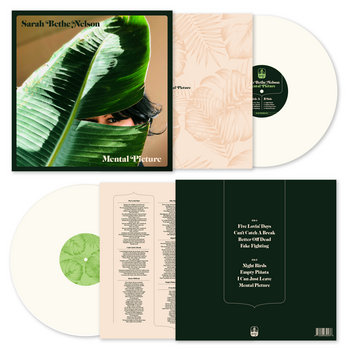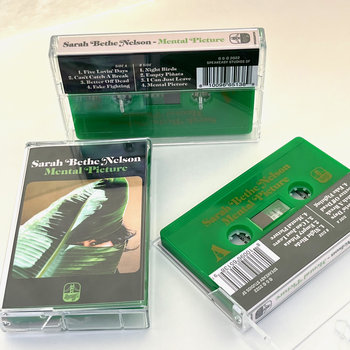 In his review of Raymond Carver's 1983 short story collection Cathedral, the literary critic Anatole Broyard describes Carver as working "in the bargain basement of the soul," creating characters who find "improbable solace" in "incongruous places." The same could be said for longtime San Francisco songwriter Sarah Bethe Nelson on her fourth record Mental Picture, except perhaps that she works in its local dive, where she watches and pours for those who enter and exit at regular intervals. In other words, Nelson doesn't so much meander across Mental Picture's emotional landscape as she does observe it without leaving her post. No surprise that she started writing it during lockdown.
Unlike 2019's Weird Glow, which Nelson stacked with comparatively revved-up pastiches of '60s psych, folk, and arty '70s rock, the songs on Mental Picture are for sitting in. Most are four minutes or longer, and all possess a subtle gravity. Her dialed-down beats draw you in, and occasionally her slow burns ripen into elongated crescendos, like on her Springsteen-meets-Suicide centerpiece "Fake Fighting." (The song's opening lyric, "We're a long way from having anything to lose," would fit right into Born To Run. Granted, the album's overarching quietude probably skews closer to Nebraska.)
Nelson tends to sing softly, and her breathy alto lends itself particularly well to expressions of cool resignation or gamely accepted defeat. She's at her best lyrically when she knows she has been beaten, or that she's doomed to make a mess of love and terminally unlucky. Although "Can't Catch A Break" is far more droney than honky tonk, her shrugging take on the hand she's been dealt is trademark woe-is-me country: "I hold the world's record for the biggest losing streak/ It's a thousand miles long and twice as deep."
Stasis, emotional and otherwise, permeates Mental Picture. She chafes against it—"Six months later it's the same damn day"—over a tinny drum machine beat on "Night Birds," then uses it to channel the gorgeous aimlessness of The Durutti Column on the instrumental "Empty Piñata." Gazing over broken-down cars in the yard and noticing the sensation of a glass of ice melting against her palm, the intricacies of Nelson's mental weather form the focal point of Mental Picture. Like Carver before her, she leans into the uncanny and the poetic without resorting to grand settings or sweeping metaphors. It only follows that Mental Picture plays like a hand outstretched from one such unadorned chamber of the soul.