ALBUM OF THE DAY
Ruth Mascelli, "Non-Stop Healing Frequency"
By Marc Masters · August 09, 2023
​
​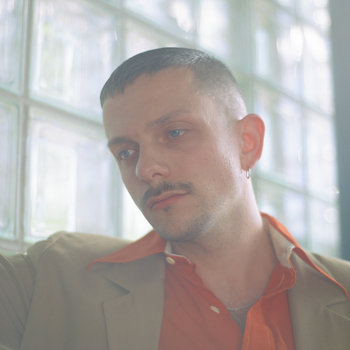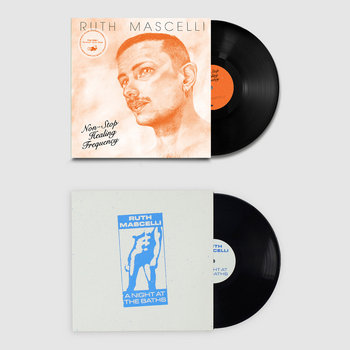 .
00:10 / 00:58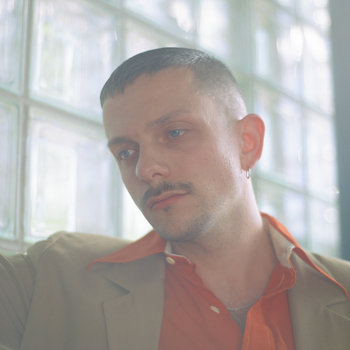 Merch for this release:
Vinyl LP,
There's a sense of starry-eyed wonder on Non-Stop Healing Frequency, Ruth Mascelli's second solo album under his own name. Many of the record's 11 tracks use a simple mix of mid-tempo drum machine beats and sparkly synths to create constellations of sound. It's as if Mascelli made these pieces while lying down in a field late at night, staring at the sky. Take the plainly-titled "Everyday Life"; small waves and whirrs gradually surround the slow keyboard line, as Mascelli travels the spaceways in a manner not far from Flaming Lips's Pink Floyd-inspired journeys.
But Non-Stop Healing Frequency is more than just a celestial trip. That's because Mascelli balances his outward excursions with poignant, beautifully-sung ballads. "Everyday Life" is followed by "Happy Hour," a solemn meditation over a simple rising drone. Even more stirring is the way Mascelli begins the album. After trekking through the blippy, hypnotic "The Gateway," a Raymond Scott-styled Space Age instrumental, he delivers the resonant "History," in which his voice rises and falls alongside plaintive piano chords.
It's certainly no coincidence that the album's most moving piece is a cover of a Judee Sill tune called "Lopin' Along Thru the Cosmos." The fact that this comes right before songs with names such as "Interior Castle" and "Mind War" suggests that for Mascelli, human emotions are as spellbinding as the universe's outer limits. As he puts it in the album notes, he's "exploring ways people try to make sense of an insane world"—a quest as applicable to our inner spaces as to the world around us.
All of this may make Non-Stop Healing Frequency sound pretty heavy, and it often is. But Mascelli traverses a wide range of moods throughout the album, and what sounds dark or probing can also feel uplifting and even sunny, especially since he's partial to tones that rise toward the sky. The best example is "Macrocosm," perhaps the only song here you could call fully upbeat. Over a sprightly rhythm, the bright synth line evokes a lost 1980s pop hit just waiting for someone to croon over top of it.
Non-Stop Healing Frequency closes with "Psychic Surgery," a title that could be read as a nod to Mascelli's previous solo project, Psychic Hotline. It's the album's densest track, a pool of deep, tactile tones in which Mascelli's voice swims like an alien, processed and drenched in the encompassing drone. It's like he's become a disembodied spirit crossed over to some other side, which Non-Stop Healing Frequency suggests is not such a bad place to be.