ALBUM OF THE DAY
Rey Sapienz and the Congo Techno Ensemble, "Na Zala Zala"
By Andra Nikolayi · July 14, 2021
​
​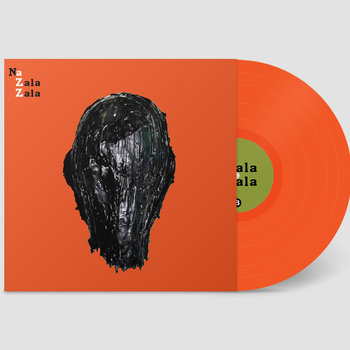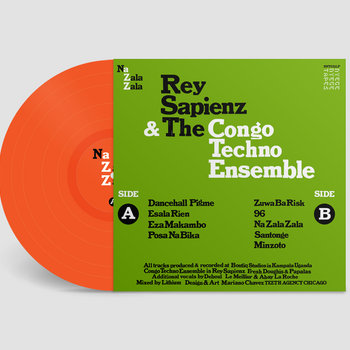 .
00:10 / 00:58
Merch for this release:
Vinyl LP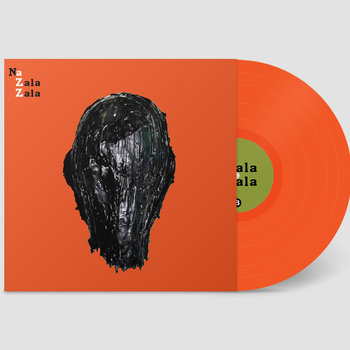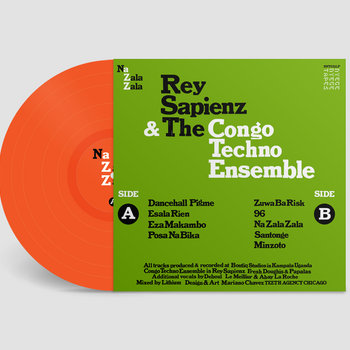 Growing up in the war-torn Democratic Republic of Congo, Hakuna Kulala co-founder Rey Sapienz found refuge in music, rapping and performing from a young age. Eventually, he was forced into a prolonged Ugandan stay, becoming a key member of the effervescent Kampala scene. Over two excellent EPs, Sapienz developed a contemporary take on soukous and kalindula styles that he dubbed "Congo techno."
With Na Zala Zala, he pushes this imaginative reinvention of traditional music tropes into uncharted territory, creating The Congo Techno Ensemble together with DRC veteran vocalist/dancer/writer Papalas Palata and rapper Fresh Dougis. These three voices chant, whisper, rap, scream, and moan over fractured melodies and prismatic beats in a scorching, opalescent blend of hip-hop, deconstructed club, and free jazz. Sludgy opener "Dancehall Pigme" sets the scene for the pitch-dark overarching narrative, where the spitfire bars are intertwined with rhythmic chanting and ominously slow polyrhythmic percussion. "Eza Makambo," arguably the "sunniest" of the bunch, is an upbeat anthem where galloping claps echo over melodic loops in an addictive chorus. "Posa Na Bika" is a smoldering hot synth workout that slithers and crawls, while "Na Zala Zala" mixes dancehall, trap, and African music and "Santonge" descends into borderline thrash metal.
While bits of French and English from Langala's mixed vocabulary emerge as the sole intelligible crumbs for a foreign audience, Na Zala Zala's sheer anger, high emotional stakes, and innovative beat-making offer a transformative experience that transcends language.