ALBUM OF THE DAY
Album of the Day: Wreck and Reference, "Indifferent Rivers Romance End"
By David Sackllah · July 25, 2016
​
​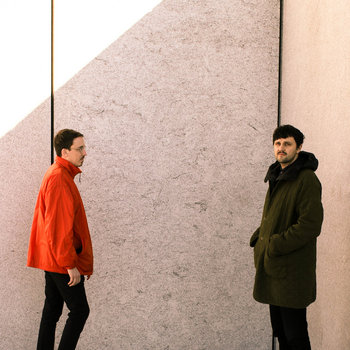 .
00:10 / 00:58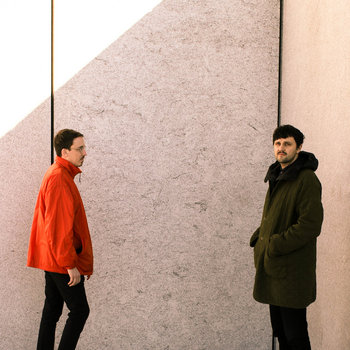 Throughout Indifferent Rivers Romance End, Wreck and Reference strive endlessly for peace, but instead find that they must break down in order to rebuild. The California-based experimental metal duo of Ignat Frege and Felix Skinner have been expanding genre limitations for a half-decade, adding elements of IDM, trap, and industrial into their carefully-wrought compositions. On their latest, they slow things down, mastering a control over the juxtaposition of loud/quiet dynamics that gives full clarity to the anxiety and torment expressed in their songs in lyrics like, "I will lie supine, a trough of disappointment."
Throughout Indifferent, the band's particular vision of desolation operates on an expansive scale. The album opens with the volatile track "Powders," which is centered around Skinner's desperate, pleading vocals. The song builds slowly, eventually becoming an explosive call-and-response tale of a dissolving relationship, setting the tone for the album early by destroying any notion of calm or stability.
The remaining nine songs expand on that theme, deepening the sense of quiet unease. "Liver," builds tension and dread over five minutes, focusing on atmosphere rather than onslaught. That restraint makes the moments where the songs do ignite feel all the more powerful: "Languish" opens with Skinner's guttural cry, "Is this the sensible world or just a sick joke," as the music escalates to a cacophony of screaming violins and thunderous drumming. "I tried to feel so alive that I couldn't feel alive anymore," he laments. It comes off like a last ditch effort to feel something—even if that something is pain.  
Their experimentation with different genres, and shifting between any two of them on a dime, adds to the album's turbulent nature. This disorienting, at times chaotic framework, accentuates the album's themes of overwhelming shame, confusion, and regret. By refusing to recognize these aesthetic boundaries, Wreck & Reference demonstrate the daring potential of metal.
—David Sackllah