ALBUM OF THE DAY
Album of the Day: Mike & Rich, "Expert Knob Twiddlers"
By Philip Sherburne · August 08, 2016
​
​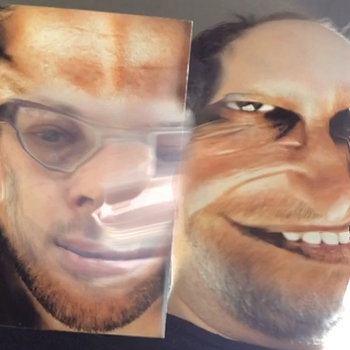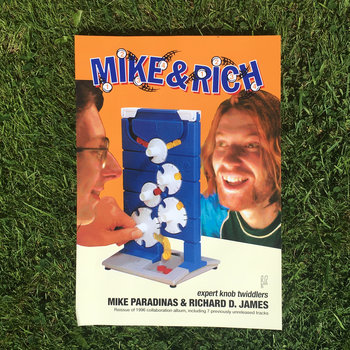 .
00:10 / 00:58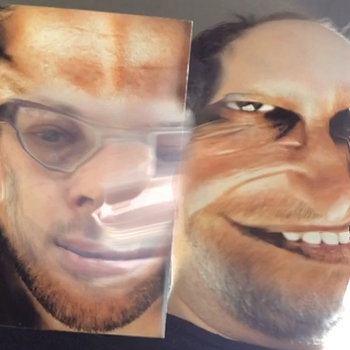 Merch for this release:
Poster/Print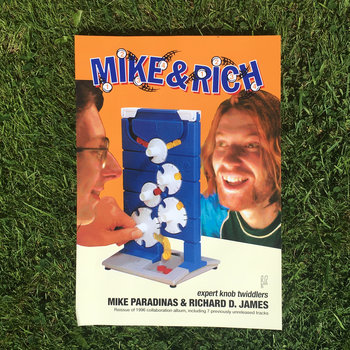 This is turning out to be a great decade to be an Aphex Twin fan: In the past two years, we've been treated to four new records, the Kickstarter-enabled release of a lost Caustic Window LP from 1994, and a landslide of demos that the occasionally hermetic artist simply batch-dumped on SoundCloud. Now another 1994 recording comes to light: Expert Knob Twiddlers, Richard D. James' playful collaboration with Planet Mu founder Mike Paradinas, aka µ-Ziq. Originally released on James' Rephlex label in 1996, the album has been out of print for years, but Planet Mu is giving it the extensive reissue treatment, adding seven previously unreleased cuts to round out a double-CD or triple-LP package; all tracks have been remastered from the original DATs.
Anyone who still believes that electronic music takes itself too seriously has probably never encountered this particular album, the cover of which is designed to resemble the packaging for the classic Milton Bradley game Downfall; they even tweaked the MB Games logo to say "MR Games," short for the duo's one-off alias, Mike & Rich. The music follows suit: Recorded over three days and nights in James' flat, the album often finds the two at their zaniest, indulging a yen for wonky disco, spy-movie music, and other kitschy hallmarks of the easy-listening revival of the mid '90s. "Reg" pairs swinging '60s backbeats with marimba and whistling; "Mr. Frosty" evokes a lonely student disco with fist-mashed keys and an icy, dissonant sheen.
It can be pretty puerile, even for James—the squelchy "Upright Kangaroo" is punctuated by actual belches—and it definitely ranks as a minor work in both artists' respective catalogs. Still, it's a worthy historic curio: For one thing, it marks one of the few occasions James has ever recorded with another artist. (Prior to his sessions with Paradinas, James had tried making music with Luke Vibert and a few other like-minded souls, but none of those tracks ever saw the light of day. Still, the sessions with Paradinas sound intense, and not only because they spent much of them drunk: "It was strange, the way we worked," Paradinas told Melody Maker when the album was first released. "We didn't talk a lot. We didn't talk at all, in fact.")
The best songs still sound exceptionally strange, even today; time has not tempered their weirdness. "Eggy Toast" is a woozy, brooding meditation in 7/4 time, the scabrous "Vodka" captures the duo's noisiest impulses in full flower, and "The Sound of the Beady Eyes"—the title came to them while tripping on acid—is a meandering, brain-melting organ showcase that might be the closest either of these two ever got to jam-band territory. Better yet, this might be the rare occasion where the bonus material actually eclipses some of the original cuts: "Waltz," in particular, unfurls a strangely moving chord progression as it notches up the distortion and delay—it's as expressive as it is exploratory, in the finest Rephlex tradition.
—Philip Sherburne