ALBUM OF THE DAY
Album of the Day: Pill, "Soft Hell"
By Annie Zaleski · October 04, 2018
​
​
Merch for this release:
Vinyl LP, Compact Disc (CD)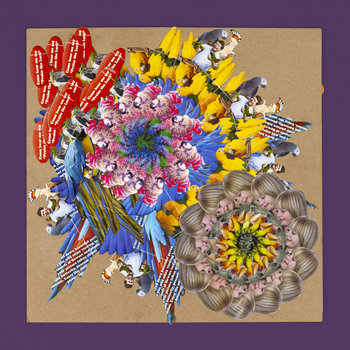 As legend has it, when the members of Brooklyn's Pill first gathered to make music, Benjamin Jaffe showed up playing his saxophone, which spurred guitarist Jon Campolo to volley back with his own impromptu reaction. That almost telepathic connection was no fluke: The band's debut full-length, 2015's Convenience, was a taut, cohesive collection of songs, full of jazz-influenced passages roiled by howling post-punk riffs and no wave calisthenics.
Pill's second studio album, Soft Hell, has direct ties to these early days: "A.I.Y.M?," which originally appeared on the B-side of the group's debut single, "Hot Glue," opens the album—a proper placement for the song's racing saxophone and bulldozing guitars. But as Soft Hell progresses, Pill reshape their sound with small tucks rather than wholesale alternations. These changes mostly take the form of more focused arrangements and melodies, which create bristling urgency across a wide range of styles: charred post-punk (the Pylon-esque "Double Think," the tar-boiled title track), gritty garage-punk (the squelching "Softer Side"), and simmering jazz (the frayed panic of "Sin Compromiso").
Vocalist/bassist Veronica Torres also exhibits more confidence as a singer, especially in the way she contorts her voice to amplify Soft Hell's pointed politicized statements. On "Fruit," she deliberately stutters the word "to," mimicking an insistent snare drum; on "HAHA," she slurs the first syllable of the word "haunted," conveying both fear and defiance. Yet her ability to dole out controlled fury is awe-inspiring on highlight "Power Abuser." Throughout the song, she asks important direct questions ("What am I allowed to create or destroy?"), declares unwavering personal conditions ("I just want a fair trade without exploitation"), and repeats withering social observations ("Sex sells / Money talks"). Soft Hell has no illusions about easy solutions to ease oppression or frustration. But the album's willingness to rattle the status quo provides galvanizing comfort.