ALBUM OF THE DAY
Pickle Darling, "Cosmonaut"
By Samuel Tornow · May 25, 2021
​
​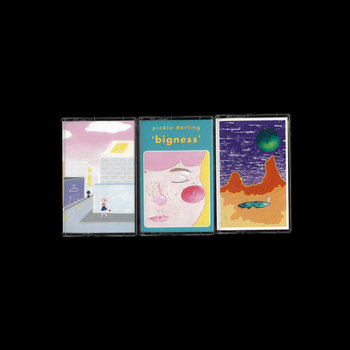 .
00:10 / 00:58
Merch for this release:
Vinyl LP, Cassette,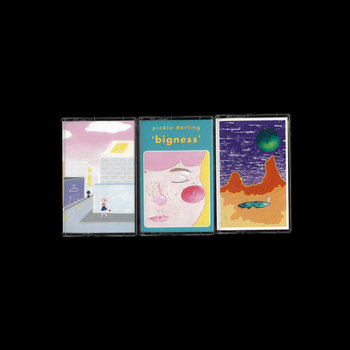 Since their 2017 debut EP Spring Onion Pancakes, the New Zealand-based Pickle Darling has issued a steady stream of bedroom pop albums distinguished by their lullaby vocals and pastel-colored aesthetics. On their latest effort, Cosmonaut, Pickle Darling looks to the sky, exploring outer space and elevating their songwriting prowess with a rounded-out sound and lyrics that combine specific moments with broader existential feelings.
Cosmonaut is a record full of sweet, deceptively simple pop wrapped in lo-fi haze. Soft synth pads, finger-picked guitar, gentle drums, and crooning vocals make up the bulk of the tracks, a minimal palette from which Pickle Darling squeezes every bit of whimsical magic. Their mastery of starry-eyed songcraft recalls mid-'60s Beach Boys or Harry Nilsson: catchy and innocent-feeling, able to create a whole world in a single two-minute track. Take the single "A Deep Breath," which zooms in on a memory of the artist watching the third season of the kids show Recess, before becoming a guide on how to emotionally handle a planetary cataclysm: "Planet declares defeat/ The missile ascends/ We take a deep breath/ And we hold it to the end." Cosmonaut serves as a reminder that the staying power of a pop record isn't found in big-name collaborations or trends; it's the ability to put the listener in a specific headspace—and to make them want to come back and visit that place again and again.