ALBUM OF THE DAY
Pedro Kastelijns, "Som das Luzis"
By Amaya Garcia · December 06, 2019
​
​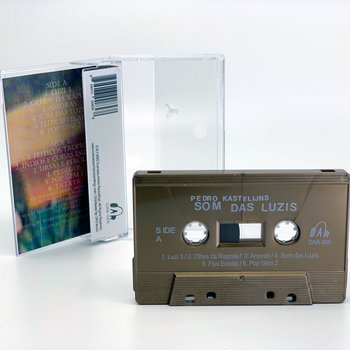 .
00:10 / 00:58
Merch for this release:
Cassette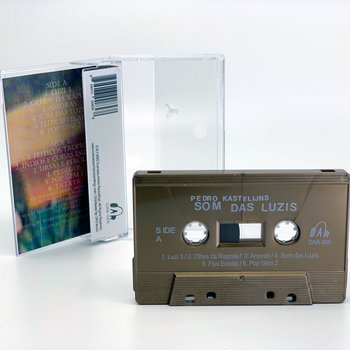 When he started work on his new record, Som das Luzis, Brazilian multi-instrumentalist Pedro Kastelijns decided to use the experience as an opportunity to grow—not only as an artist, but as a young person trying to navigate the triumphs and heartaches of adulthood. Active in the music scene of Goiânia since he was 15 years old, Kastelijns set out to create music that would open his heart to the world outside—to reflect his desire to be part of something more spiritual, something bigger than himself. With gear borrowed from Benke Ferraz—a friend and the guitarist for the renowned psych rock band Boogarins—Kastelijns' locked himself inside his room and recorded his first internationally distributed album, Som das Luzis.
The record offers a rare glimpse into Kastelijns' dreamworld, full of stories about encounters with rare Brazilian foxes, tales of bears in pearls, and tropical spells meant to aid visits to other realms. With guitar melodies reminiscent of '70s tropicalia, ample synths and reverb to give the record a fuzzy, lo-fi quality, and Kastelijns' high-pitched, melodramatic singing, the album is as whimsical as it is heavy and confounding. The album opens with "Luzi 3," a soft, experimental song that evokes '60s British pop, before making stopovers at Bossa Nova ("Olhos da Raposa") and psychedelic pop ("Som das Luzis"). Album standout "Pop Gem 2," expands endlessly, beginning with clear, soft strumming and ending in a surprising, raucous jam session. Som das Luzis presents Pedro Kastelijns in his rawest form: creating and performing music that serves as a hopeful balm to the soul.