ALBUM OF THE DAY
Oozing Wound, "We Cater To Cowards"
By Saby Reyes-Kulkarni · February 02, 2023
​
​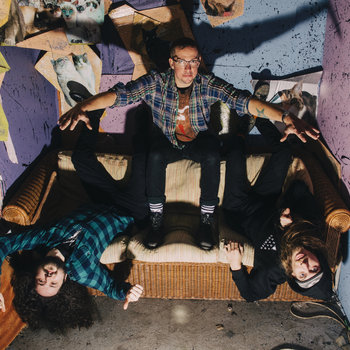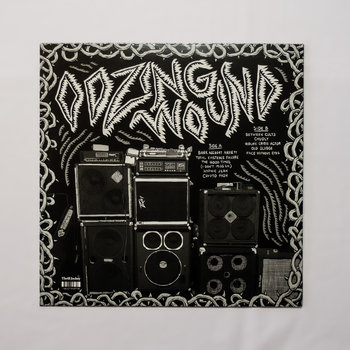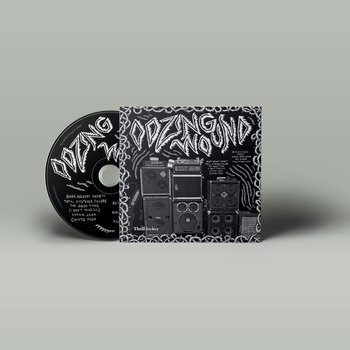 .
00:10 / 00:58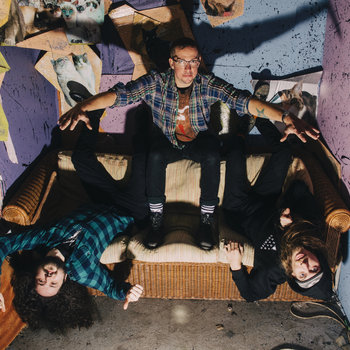 Merch for this release:
Vinyl LP, Compact Disc (CD)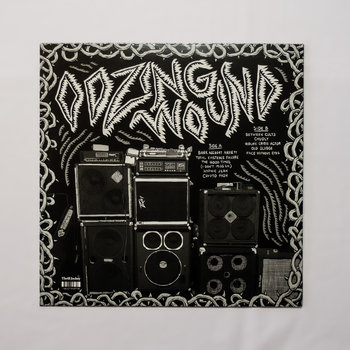 If there's one thing that Oozing Wound will never have to worry about, it's being accused of taking themselves too seriously. Since making their full-length debut in 2013, the Chicago trio haven't been shy about injecting humor into their raucous, high-energy brand of metal. With a motto that reads "get high. fuck. destroy." under their official band logo, Oozing Wound's references to drugs, spaceships, annoying circumstances, and annoying people give the impression that theirs isn't exactly the most thoughtful music ever made.
The catch, however, is that Oozing Wound are actually making fun of their own irreverence. If their astute recreations of thrash metal tropes on previous albums verged on parody, the band's fifth album, We Cater to Cowards, sees them reaching new heights on a number of levels. Once again, frontman/guitarist Zack Weil brings a touch of punk attitude to his piercing heavy metal shriek—if Nuclear Assault frontman John Connelly had channeled the snarl of, say, Johnny Rotten or Jello Biafra, he would've sounded a lot like Weil.
But Weil isn't just walking us through his shitty moods, petty irritations, and stoner fantasies. On "Bank Account Anxiety," underneath the adolescent ennui of lines like "It's all work, all work/ it makes me really upset/ Now my rent's rising / and I eat bullshit for food," one gets a sense of, well, real anxiety, rising along with the cost of living. And on "Total Existence Failure" Weil hints at a profound existential discomfort roiling at the heart of lines like "I'm the king of cultural waste/ on a franchised throne/ All across space/ that binds the world."
Where it wasn't previously clear how much Weil, bassist Kevin Cribbin, and drummer Kyle Reynolds actually loved old Slayer and Kreator as much as they were taking the piss, We Cater to Cowards erases those ambiguities. This time around, Oozing Wound draw from a well of noise influences, a shift that opens their sound up to a breathtaking range of contours and moods. Fans of groups across the noise spectrum—The Jesus Lizard, Cherubs, Shellac, Fudge Tunnel, Unsane, KEN mode, etc., etc.—can all expect to resonate with elements of these songs.
Apparently, while Oozing Wound were spending the last decade mimicking their '80s metal influences, they were also developing as composers in their own right. Never has their feel for dynamics and pacing been so apparent as it is on We Cater to Cowards, which flows seamlessly from start to finish. By the time the band barrels its way into "Old Sludge" (which is not actually a sludge tune), the John Zorn-esque shards of abrasion from Yakuza/Brain Tentacles saxophonist Bruce Lamont fit right in—just one of many indications on a ferociously creative album by a band broadening its horizons in convincing, decisive fashion.