ALBUM OF THE DAY
Nightshift, "Zöe"
By Sim Jackson · February 23, 2021
​
​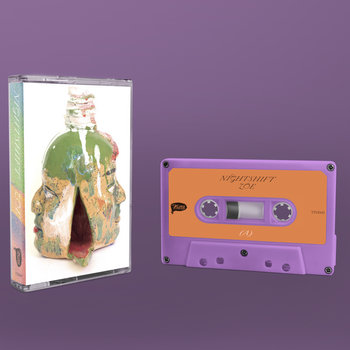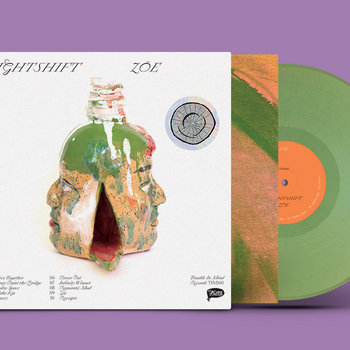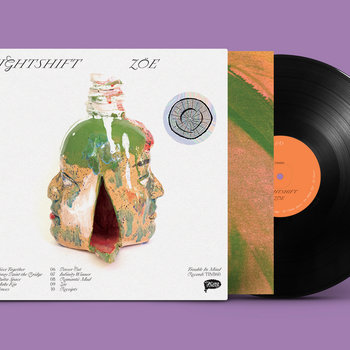 .
00:10 / 00:58
Merch for this release:
Compact Disc (CD), Cassette, Vinyl LP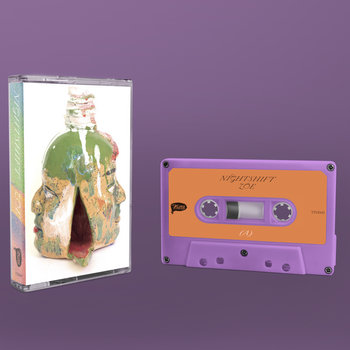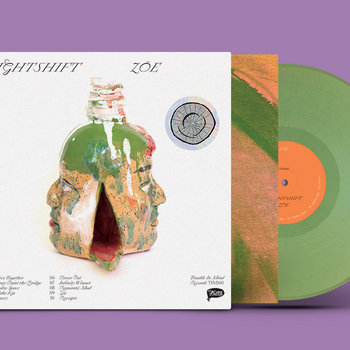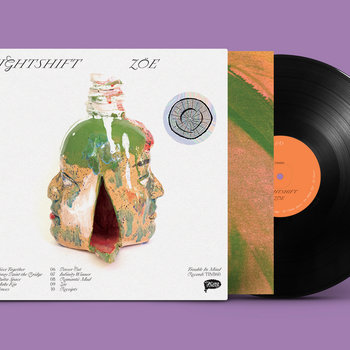 Nightshift's Zöe is the kind of album you put on to start organizing your record collection, but 30 minutes later you're sitting there, surrounded by albums with nothing sorted. It's avant-garde indie that's never overtly self-conscious or coolly intellectual, but instead genial and hospitable, like a group meeting called to discuss what's getting planted next season at the botanical co-op. Of course, that could be because of the exquisite-corpse, email-relay nature of how the recording was made, but Scotland's post-punk has always felt more alive than what's usually being offered down south. The English can put out cool songs that sound great reverberating in abandoned meat packing plants, but if you want your punk obscura to provide actual human warmth, then you look to Glasgow.
Nightshift, however, distinguish themselves even from their Glaswegian peers with a sound that's as warm as it is weird. In a genre that often serves up different shades of cold, distanced minimalism, Zöe is filled with a noosphere of keyboards and seductive woodwinds, overlaid with thoughtful, considered lyrics. The combination adds depth and unpredictability to their songs. "Make Kin" makes good use of an inviting yet unexpected clarinet, while "Infinity Winner"'s layers of dissonance have a soothing effect thanks to the band's deliberately leisured approach. The carefully constructed "Spray Paint the Bridge" and "Fences" call to mind an unhurried version of Thurston Moore's Psychic Hearts that tempers any tendency towards discordance with an inherent sense of mellowness.
Nightshift's gift is their ability to subtly make the old tricks and tropes of understated post-punk and no wave feel like a cozy gathering with a few old friends and, throughout Zöe, the group finds a way to strike a contemplative balance despite the stressful circumstances of the record's creation. In other words: The way we've been living for the past year.