ALBUM OF THE DAY
Album of the Day: Negative Scanner, "Nose Picker"
By Luke Ottenhof · July 19, 2018
​
​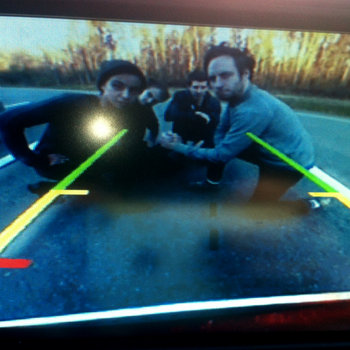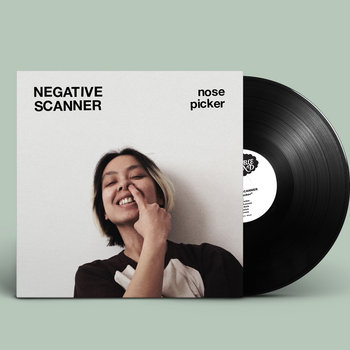 .
00:10 / 00:58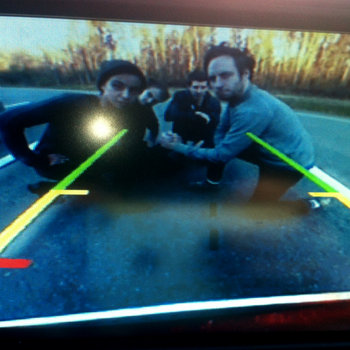 Merch for this release:
Vinyl LP, Compact Disc (CD)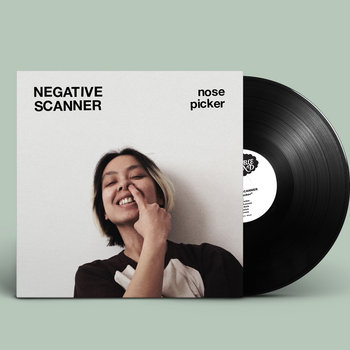 On their new record Nose Picker, Chicago's Negative Scanner perfect their formula for cheeky, guitar-forward post-punk wit. The album begins with vocalist Rebecca Valeriano-Flores hollering in a ridiculous faux British accent, "Is there anybody there?" The response comes in the form of a lightly-overdriven guitar, which plunges into the empty space with brash, simple bar chord hammering, propped up with snare and kick.
That combination lays the sonic and thematic groundwork for Nose Picker, which flits between levity ("You're picking sides like you pick your nose!" Valeriano-Flores sneers on the title track) and gravity ("In the city there's 10 million men in uniform and they got a right to kill," she howls on "10 Million Kids"). Negative Scanner excel at relaying these bite-size sentiments in tight, succinct blasts that rarely run more than two minutes.
The record is efficient and poppy, with elevated BPMs and power-pop inclinations, but it's bitter enough to balance the sweetness thanks to its proudly unpolished production and Valeriano-Flores's idiosyncratic vocal style. On "The Only One," backed by Matt Revers's driving guitars, Nick Beaudoin's chugging bass, and Tom Cassling's no-frills drumming, Valeriano-Flores trudges along in a resigned low register, while her roars on "Let It Die" recall the no-quarter delivery of Downtown Boys' Victoria Ruiz. "A Vision" splits the difference, trading off between indifferent, machine-like baritone and enraged yells.
Nose Picker straddles a fence between twisted power pop and catchy post-punk in the vein of contemporaries like Vancouver's Dumb and Portland's Lithics. But Negative Scanner embrace the absurd (see the record's hilarious cover) to elevate, complicate, and ultimately enrich an infectious, white-knuckle guitar record.