ALBUM OF THE DAY
Album of the Day: Naomi Punk, "Yellow"
By Sam Lefebvre · August 23, 2017
​
​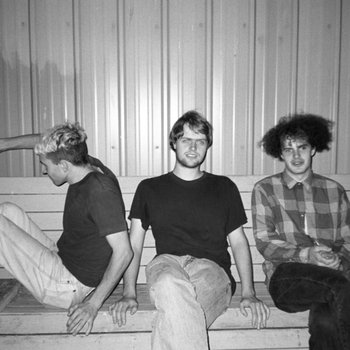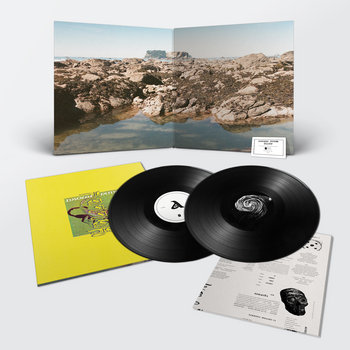 .
00:10 / 00:58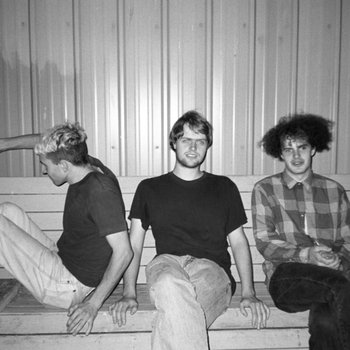 Merch for this release:
Vinyl LP, Compact Disc (CD), Cassette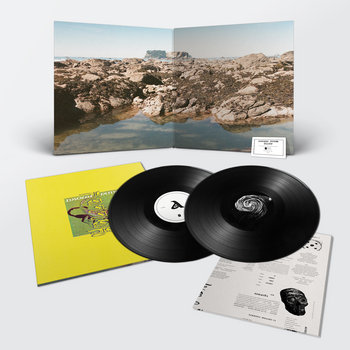 Olympia, Washington trio Naomi Punk seized listeners' and critics' attention with their 2012 full-length The Feeling, a suite of forceful and repetitive-yet-rhythmically crooked songs with mumbled lyrics. Ditto 2014's Television Man; in fact, some Television Man songs sound like renamed re-recordings of songs on The Feeling. Was it a band prank on Captured Tracks, which released both albums? Maybe the joke's on inattentive reviewers. Naomi Punk's snide regard for the music industry supports both possibilities.
And perhaps the sprawling, stylistically promiscuous double-album Yellow is Naomi Punk's compensation for sort of making the same record twice. Yellow's first four minutes feature mostly field-recordings and Foley-like effects, and throughout the album the group repeats musical phrases or whole songs in what feel like dub-inspired reprisals. Electronic tracks on Television Man felt like interludes; here they're fixtures. (Press materials stress that Yellow was "conceived as a 2XLP double album from day one.") Interspersed is the synchronized bludgeoning familiar from earlier records, but Naomi Punk seem determined to upset listeners' preconceptions.
"Chains," deep on side C, vamps on a slow, spindly guitar lead while indistinct samples—creaking drawbridge, maybe, or pigeons, definitely detuned piano—swarm low in the mix. Two of the three songs with the word "scorpion" in their titles are similarly great. "Taurus" and "Matroska," meanwhile, bring to mind artists aspiring to the roster of Tri-Angle Records. And the one-sheet states that there's a song, "I Found My Angel Wings," not on the tracklist, that's "embedded in thematic variation throughout [the album]," which this writer likes to think is a lie meant to encourage front-to-back listening.
—Sam Lefebvre