ALBUM OF THE DAY
N0V3L, "NON-FICTION"
By Elle Carroll · June 07, 2021
​
​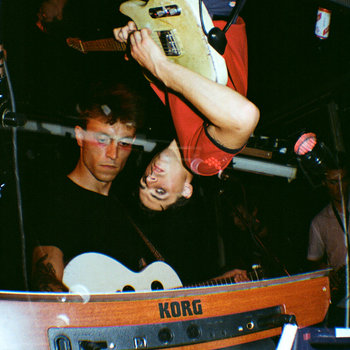 .
00:10 / 00:58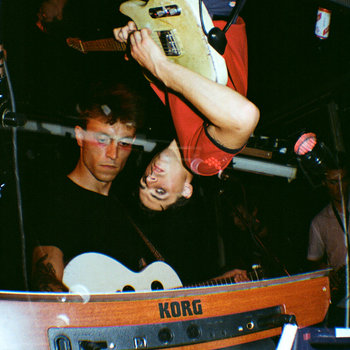 Merch for this release:
T-Shirt/Apparel, Vinyl LP
There's a new and frightening darkness at the center of the Canadian post-punk band N0V3L's debut full-length NON-FICTION. They've traded the spastic art rock of 2019 debut EP Novel for something more focused and more sinister. As a result, NON-FICTION's concerns—capitalism, for one, along with the hopelessness and false illusion of freedom it fosters—are more pressing and more direct. This is a record with real enemies, among them Big Pharma, chiefly for profiting off of the opioid epidemic. No wonder the tracklist is written in all caps.
This is seemingly fragmented post-punk that never loses sight of its whole. Throughout NON-FICTION, N0V3L operates like a machine without hierarchy; a sax takes over the kinetic guitar line, that guitar twists into a new atonal harmony, and nothing is wasted. Meaty basslines are set so high in the mix that Joy Division comparisons feel inevitable. The agile guitar work that made Novel so enticing is back, but it's meaner, punching holes in melodic cohesion or John Carpenter-style synth lines. There are moments of strange clarity, never better than on "STRANGER," which opens with a simple and enticing piano riff before a scuzzy guitar takes it over. Moments later, the rhythm shudders into gear, and the machine is driving forward once again.
Taken together, the record plays like a series of manifestos. There are no preambles and no footnotes, no truly cathartic crescendos offering a moment's release (even in songs that stretch beyond the four-minute mark). NON-FICTION's past is a darkened country, and its present, however intolerable, feels unnameable as it slips from grasp—"Grip on the present like sand between fingers," intones frontman Jon Varley on album closer "NOTICE OF FORECLOSURE." Varley believes there is no future—or maybe there is a future, but it is an indifferent one, and either way, late capitalism will drag us onward by our necks. His sense of time warps, stops, and becomes space, somehow even less tangible than before. In the final moments of standout "Apath," it splinters completely: "Rushing, slow it down/ Closed off, open up/ Avoiding, look around/ Look back, seen enough."
That's a brave statement to make on a debut album. Equally daring is the declaration that this is "violent and paranoid music for a violent and paranoid time," delivered with a distorted growl over a splashing snare in the opening moments of "VIOLENT & PARANOID." But N0V3L is the kind of band that isn't afraid to spell it out—after all, the writing is already on the wall when it comes to the ravages of late capitalism. Toiling away from inside the concrete chambers of those dark Satanic mills, so to speak, N0V3L tests the mass of its own bleakness. It swallows them whole.