ALBUM OF THE DAY
Melenas, "Dias Raros"
By Mariana Timony · May 04, 2020
​
​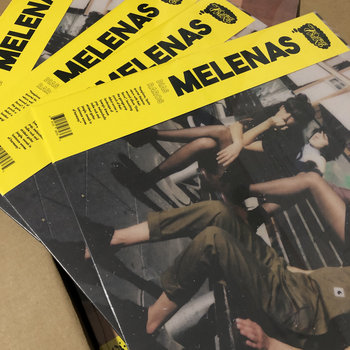 .
00:10 / 00:58
Merch for this release:
Vinyl LP, Compact Disc (CD)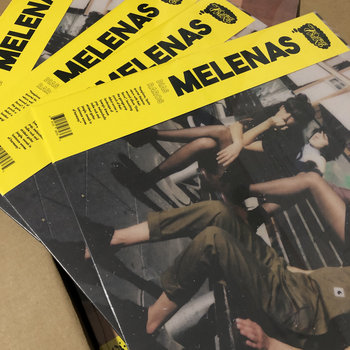 Pamplona, Spain-based quartet Melenas smear their euphonious jangle rock with a thin coating of shimmer on sophomore full-length Dias Raros, taking a step back from the flower punk of their 2017 self-titled release in favor of the more intellectualized iteration of indie pop favored by contemporaries like Peel Dream Magazine. Their songs are also informed by krautrock, as well as the headier subsets of shoegaze—though Melenas have happily kept the distinctive warbling of the garage pop organ that was used to such charming effect on their debut in the mix for this second go-round. Dias Raros is a sort of pastel post-punk—a record where swaths of moody drone, spacey guitars, and motorik beats are lovingly swaddled in sparkle, sweetness and light.
The band cracks into their expansive new sound immediately on opening track "Primer Tiempo," a languidly pretty twee pop song—despite its undercurrent of drone—driven by a twinkly keyboard and hypnotic harmonies that conjure up a cloudy ambience that persists throughout Dias Raros. Even in their punkier incarnation, Melenas displayed a talent for compelling vocal arrangements; on songs such as the spacious "29 grados" and the sunny "3 Segundos," the band members' voices swirl  around each other in ever-more mesmerizing circles that complement the gentle touch of the instrumentation. Dias Raros begins take on a lulling feel as the dreamy atmospherics threaten to overwhelm the music; but the band's strong songwriting and sticky hooks, plus the inclusion of more mid-tempo numbers (the driving "Los alemenes" and "Ciencia ficcíon" are the standouts) toward the latter half of the record keeps the songs from melting into each other. Groovy penultimate track "Ya no es verano" is the strongest one here, striking the perfect balance between the melodic melancholy of mid '80s R.E.M. and the classically shambling UK indiepop of the same era, without being too nostalgically indebted to either.