ALBUM OF THE DAY
Mega Ran, "Buddy's Magic Toy Box"
By Casey Jarman · September 13, 2023
​
​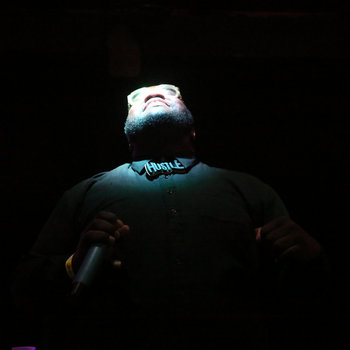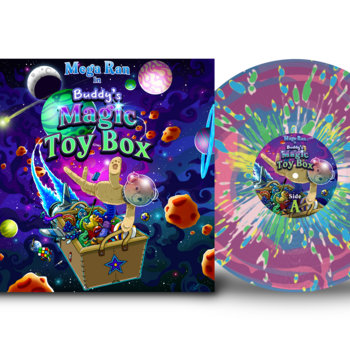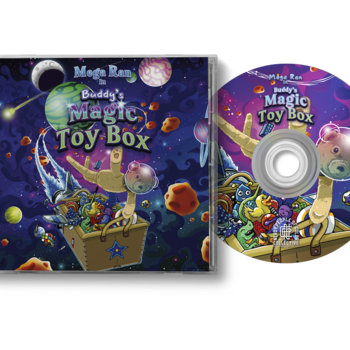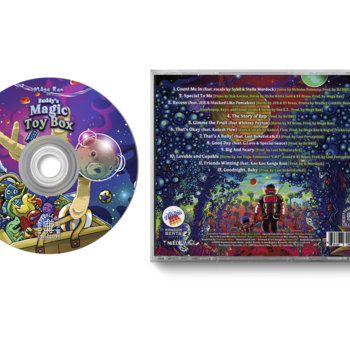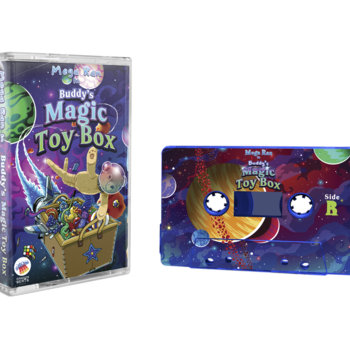 .
00:10 / 00:58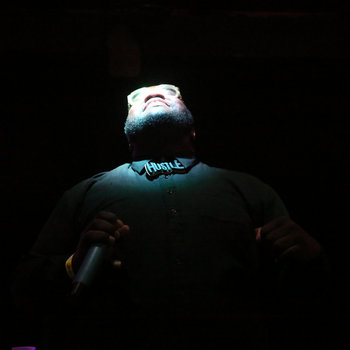 Merch for this release:
Vinyl LP, Compact Disc (CD), Cassette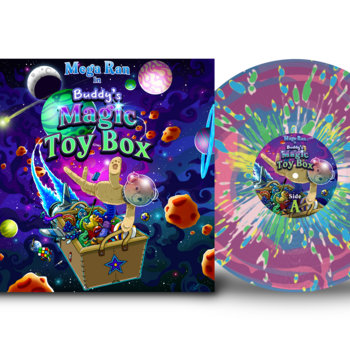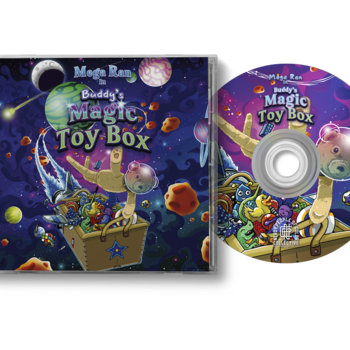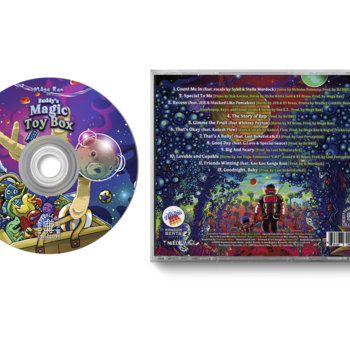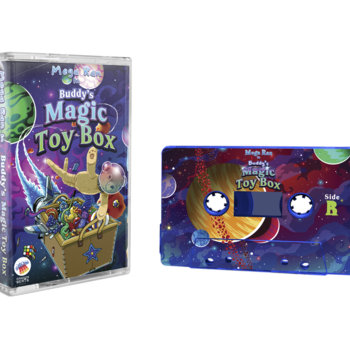 There's something particularly endearing about mixing hip-hop and children. Whether it's Biz Markie teaching kids to beatbox on Yo Gabba Gabba or Snoop Dogg's real-time reaction to hearing "Gin and Juice" mashed up with The Jungle Book's "Bare Necessities," seeing the freshest among us crack open their craft for the youth (even Wu-Tang, after all, is for the children) creates both cognitive dissonance and warm-and-fuzzies.
Mega Ran, though, is something of a big kid himself. Explicit fandom is a constant throughline in his music: the rapper and songwriter arrived on most fans' radars with his acclaimed 2011 tribute to Final Fantasy VII, Black Materia. He released an entire album about the basketball players of his youth (Live '95), and has penned dozens of songs about TV shows, pro wrestlers, and video games (including a trove of tracks dedicated to the Mega Man series that provided Raheem Jarbo with his rap nom de plume).
Jarbo has spent the past few years expanding his family as a foster dad, and he approaches his new kids' album, Buddy's Magic Toy Box, with the same superfan-level enthusiasm as his video game tributes. If the arc of kids' albums tends toward obnoxious repetition and patronizing lyrics, Buddy's Magic Toy Box is a much-needed course correction, driven by compelling throwback beats and life lessons that feel truly authentic. In the Phoenix-via-Philly MC's able hands (he's not just otaku, he's a gifted MC who has collaborated with artists like MURS and Kool Keith), fandom is just the best way of finding common ground with listeners—his listeners, in this case, being both children and the adults responsible for guiding them through life.
Buddy's Magic Toy Box opens with an understated invocation, setting a mood of gratitude and thankfulness for the opportunity to create music. "Now we in the place to be/ Showing love/ Making friends with everyone we see," he urges, and you can actually hear the smile forming at the corners of his mouth. "Before we begin/ I'd like to thank you all for being such good friends." With class firmly in session, Mega Ran runs through the lesson plan. In history class ("The Story of Rap"), he runs down the populist origins of hip-hop's elements in just a handful of bars. "In the year of 1973 the DJ played breaks to give the people a chance," he raps. "To watch the b-boys and b-girls do their dance."  Home Economics takes shape in the form of an absolute banger about Ran's love of fruit ("It's the only kinda salad that I always wanna eat"), while his English lesson ("That's Okay") focuses on learning the proper pronunciation of difficult names. There's a ska song on the album, because that's a legal requirement of the genre; "Recess," though, features a legit horn section (New York Brass) and a bouncy hook that brings The Specials' "Ghost Town" to mind.
On the Toy Box's sweet second half, Jarbo proves himself an able school counselor, as well, dedicating himself to addressing his listeners' emotional well-being. On the surprisingly moving "That's a Bully!" he shows empathy for the conditions that create jerks and explores strategies for mitigating them. "The truth is a bully really does need help," he explains in verse. "They lash out at you because they hate themselves." He turns the focus on himself on "Big and Scary," while "Loveable and Capable" is a Jack Handey-esque affirmation in song form. Raising kids seems to have Ran in his feelings, daydreaming about the great joys and frustrations of his own formative years. The result is an album that's less prescriptive than empathetic: Mega Ran is a friend, and we all—kids and adults, alike—could use a friend.