ALBUM OF THE DAY
Martha High, "Nothing's Going Wrong"
By John Morrison · January 23, 2020
​
​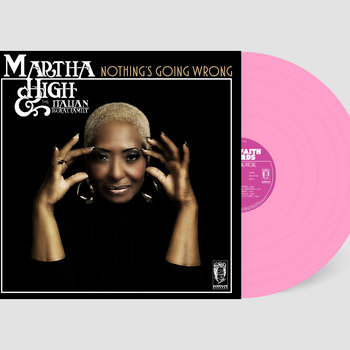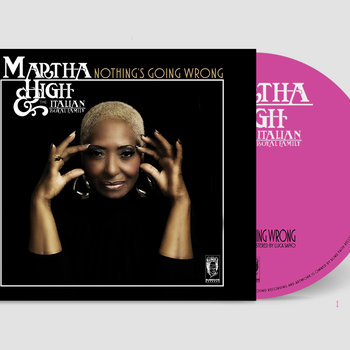 .
00:10 / 00:58
Merch for this release:
Vinyl LP, Compact Disc (CD)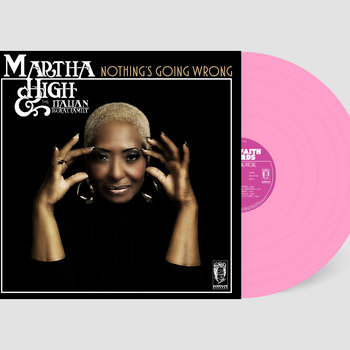 From her days touring and recording with James Brown in the 1960s to her work with the legendary disco label Salsoul in the '70s, vocalist Martha High has been at the forefront of R&B's many stylistic twists and turns. Her latest album, Nothing's Going Wrong, continues her fondness for innovation, offering a bold fusion of soul and funky Italian film score-style instrumentation.
Produced and engineered by Luca Sapio, the album puts High's powerhouse vocals in service of sophisticated, socially conscious tunes, with bright brass arrangements inspired by Italian composers Piero Piccioni and Ennio Morricone. Backed by The Italian Royal Family, a band of versatile musicians, the music on Nothing's Going Wrong feels designed to showcase High's talents. On album opener "A Little Spark," a slick, mid-tempo soul number brimming with optimism, High advises: "Show the world a little spark, instead of getting used to the dark!" "Room At The Top" is a rock n' soul jam that brings to mind Workin' Together era Tina Turner, and "Face My New Future" opens with Morricone-style whistle before diving into a smoking, funk-rock groove.
On tracks like "The End Of The Rainbow," "Walked Away," and "I Sing America"—which is both brilliant and timely—High's vocals and The Italian Royal Family's imaginative arrangements yield beautiful results. The album's closer "Still Have A lot To Learn," is a simple yet evocative love song; like much of the album, it's the sound of a veteran vocalist shining strong in a fresh artistic context.