ALBUM OF THE DAY
Maroulita de Kol, "An​á​sana"
By James Gui · July 31, 2023
​
​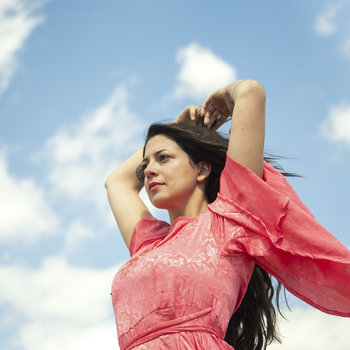 .
00:10 / 00:58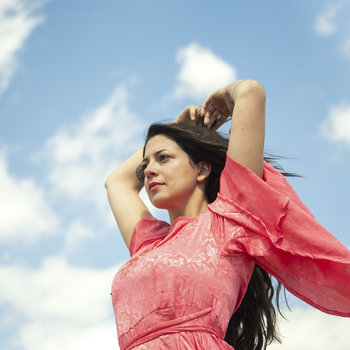 Merch for this release:
Vinyl LP
Before Maroulita de Kol made the trans-Mediterranean journey from her hometown of Athens to Europe's electronic music capital of Berlin, her soundscape consisted of "a well-tuned orchestra of Nature, the music of the Earth," she told Fifteen Questions earlier this year. Growing up on a farm within a stone's throw of the ocean, de Kol received inspiration from the animals, insects, people, and landscapes that made up the southern Mediterranean milieu of her childhood. That influence rears its head in various ways on her debut album An​á​sana: the cries of cicadas, a lone seagull's call, or the traditional Greek folk songs that inform her ceremonious croon. An​á​sana (meaning "breath") is centered around airy piano lines ("Playing the piano for me is like breathing," she explains), to which she adds her meandering voice, string drones, and field recordings, each element circulating in a sonic ecosystem that evokes ancient Greek rituals and landscapes.
Eschewing traditional song structure, de Kol's compositions evolve like rolling waves on a shoreline, various tonal lines cascading over each other until they coalesce and dissipate. "The Water ~ Το Νερό" opens with a piano line that mimics the gradual up-and-down motion of the ocean. Even as her eerie falsetto and Penelope Gkika's delicate strings join in, that piano line stays constant throughout the piece. "The Witch ~ η Μάγισσα," on the other hand, begins not with man-made instruments, but with the sound of cicadas and birdsong which later give way to traditional rhythms supplied by Stelios Vakaloudis. At different junctures in the song, these sounds of nature re-enter as a part of the orchestration. Throughout the record, de Kol embraces "mistakes" and contingency, leaving dissonant chords and minute hesitations. These moments, she says, contain a special "freshness" that she wants to preserve.
It's de Kol's voice itself that initiates the longest song here, the nearly 10-minute journey of "The Tree ~ το Δέντρο." Combining all the other musical elements around her—Gkika's violin, Vakaloudis's drumming, even de Kol's own electric bass—it's a monumental piece whose driving rhythm and circuitous melodies might evoke what the ancient Greeks called ékstasis. The difference between the "transcendence of self" that de Kol's music aims to evoke and the flow state (drug-induced or not) achieved at a Berlin rave might not be so different; on An​á​sana, de Kol demonstrates the ecstatic magic of music, conjuring a sound world in which the natural, human, and technological conspire to transport us outside of ourselves.