ALBUM OF THE DAY
Marina Herlop, "Pripyat"
By Sam McLemore · May 25, 2022
​
​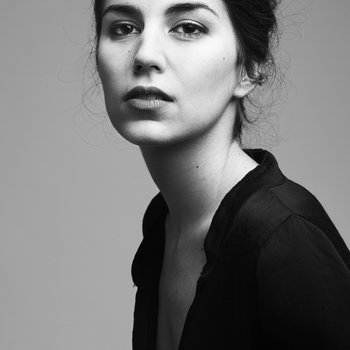 .
00:10 / 00:58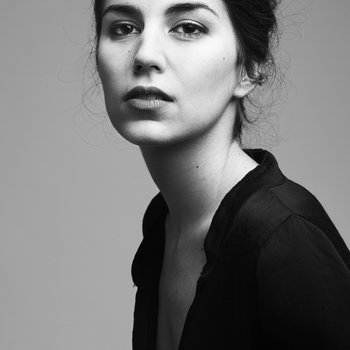 Since the advent of DAWs and cheap audio recording technology, the possibilities of making music have exploded, and new musicians still trying to find their voice may find themselves stymied by the seemingly infinite number of avenues open to them. Any genre, sound, or instrument is potentially available to the adventurous artist.
On her previous two solo albums, Nanook and Babasha, Marina Herlop made music with what she described in an interview at the Sonar Festival as "the only tools I had available": her classical keyboard training and her clear, rich voice. Those albums evoked beguiling emotions, but never quite stuck the landing. Herlop's use of non-linguistic vocals in her music—nonsensical made-up syllables instead of intelligible lyrics—is one of her trademarks. The effect can be bizarre and haunting, or sometimes oddly blank. At the Sonar Festival, Herlop commented that she didn't want her music to tell stories or guide the listener in what to feel, and that the artificial language was so that the music didn't become obscured with artificial emotion. But on her newest album Pripyat she finally feels she has a story worth telling.
The album marks a dramatic turning point in Herlop's artistic practice and reflects an artist in flux, dabbling in new technology and challenging themselves with new compositional techniques. While this is not the first time Herlop has utilized electronic elements in her work, Pripyat is the first record she produced entirely herself. As she further remarked in her Sonar interview: "Knowing 15% of Ableton lets you make a lot of music."
The expected pop and club influences are present on Pripyat, but Herlop mostly uses her new technological freedom to layer her own voice over and over, revealing a new dimension of orchestral rhythm and counterpoint in her compositions. Perhaps in an effort to ground the newness of her technological approach, Herlop gleefully appropriates traditional sources for inspiration, most clearly and specifically Konnakol, the ancient Carnatic system of vocally performing incredibly complex rhythmic cycles using a series of meaningless mnemonic syllables. In concept and execution, this is probably the least fitting element in the album's sonic vocabulary, but it also provides some of the most exciting moments on the record, both for us and for Herlop, it seems. If art is just an excuse to experience the act and process of creativity, then hearing an artist so clearly excited by their creation is a real pleasure.