ALBUM OF THE DAY
Album of the Day: Little Ugly Girls, "Little Ugly Girls"
By Doug Wallen · July 26, 2018
​
​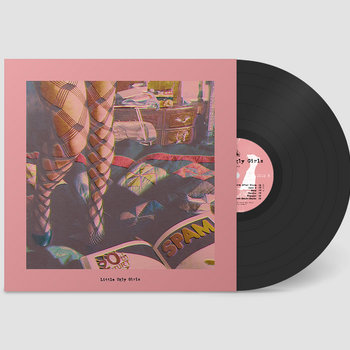 .
00:10 / 00:58
Merch for this release:
Vinyl LP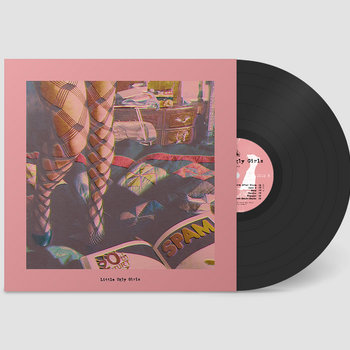 It's taken almost 30 years for Little Ugly Girls to release their debut. Formed in Hobart, Tasmania before relocating to Melbourne, the underground punk quartet played with Bikini Kill, Fugazi, and The White Stripes during their initial lifespan, yet never released anything beyond a few short tapes.
Until now. Little Ugly Girls have pulled together recordings new and old for a self-titled collection that stamps a forceful exclamation mark on their cult career. It's the kind of scalding, squalling record that would get a young band anointed with instant hype. But more importantly, it's the definitive introduction to an on-again, off-again band that feel every bit as powerful now as they did in the '90s.
The center of gravity is frontwoman Linda Johnston, whose voice swings from an urgent rasp and banshee-level release on opener "Tractor" to a tender whisper on "Storm After Storm." She's backed by her brother, guitarist Dannie Johnston, who favors ominous churnings and volcanic surges, alongside the thundering rhythm section of bassist Mindy Mapp and drummer Brent Punshon. Despite the fact that half of the album's songs finish around the two-minute mark, it's hard not to be left shaken by the band's snarling attack.
On the album's longest track, "Vinegar," Linda leans into the flinty, authoritative mantras that are her signature. "Would you say it's magic?" she asks a few times, before repeating "Pull out all my hair and smoke my cigarettes" like some dire incantation as the music lurches and circles with mounting power.
More devastating, though, is what comes immediately after: The closing "Boxen-Hooda-Hayda" is a bittersweet a cappella number centered around Linda's doubled vocals. So vulnerable following all that cumulative muscle, her lullaby-esque lyrics make casual reference to family violence, coming at Little Ugly Girls' recurring subject of personal trauma from a stark new direction.