ALBUM OF THE DAY
Killer Mike, "MICHAEL"
By Dash Lewis · June 20, 2023
​
​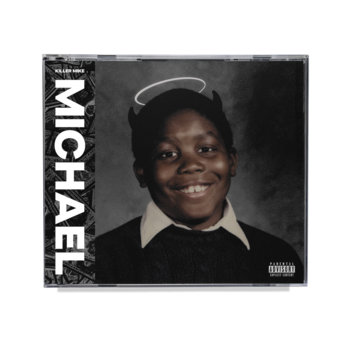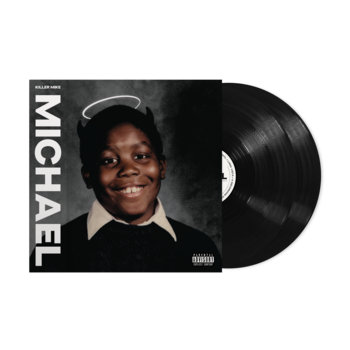 .
00:10 / 00:58
Merch for this release:
2 x Vinyl LP, Compact Disc (CD), Vinyl LP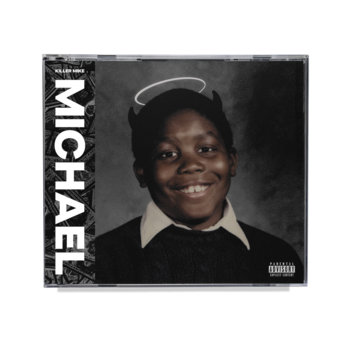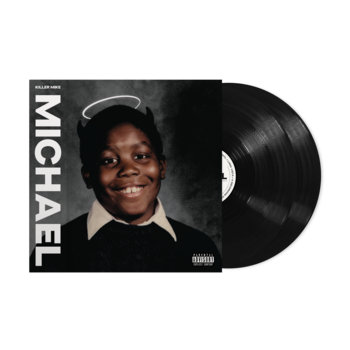 Killer Mike's trajectory feels like the mythical American bootstraps story. He was born to a teen mom in the west Atlanta neighborhood of Adamsville, attended Frederick Douglass High School and Morehouse College, but eventually dropped out to become a drug dealer. He'd work on music on the side, using dope money to pay for recording equipment. Eventually, Big Boi of Outkast gave him a shot, inviting him to appear on their late career single, "The Whole World." That song would go on to win a Grammy. Mike then partnered with T.I., releasing a string of well-received mixtapes with Grand Hustle, though none quite broke through to the mainstream. A friend at Adult Swim paired Mike with Def Jux rapper and producer El-P for what was supposed to be a couple of songs, but they got on so well the sessions turned into a full album, 2012's R.A.P. Music. That partnership became Run The Jewels, an indomitable, festival-headlining, arena-packing project that's taken El-P and Mike to new heights of critical success and fame.
Along the way, the 48-year-old rapper has become something of a polarizing figure. He's never been shy about his politics, which don't fit neatly into a particular category. Mike campaigned for Bernie Sanders in 2016 but has taken meetings with and spoken warmly of Georgia's deeply conservative governor, Brian Kemp. His activism feels particularly focused on capitalism as a path to freedom, confusing some supporters who otherwise identify with his message of liberation. It's a bit messy.
MICHAEL, Killer Mike's first solo album in over a decade, embraces and investigates that messiness. It's a highly personal record; part origin story, part therapy session, and part love letter to his hometown. Across MICHAEL's 54 intense minutes, Mike presents a complex portrait of himself, not shying away from anger, but trying to temper it with the wisdom that comes from living nearly half a century. He expresses conflicted feelings about abortion on "Slummer," but recognizes that it was the best decision for him and his high-school girlfriend. The song is both warm and wistful but doesn't display acrimony to anyone involved. Though he titles a song about the wreckage of addiction the somewhat insensitive "Something for Junkies," he casts an empathetic eye on those who deal with the disease. Mike's honesty is brutal, but it's very human.
The album isn't all raw emotion, though. There are plenty of celebratory moments, like the Dungeon Family reunion of "Scientists & Engineers," which features incredible performances from Andre 3000 and Future. Curren$y and 2 Chainz show up to flex on "Spaceship Views," and the playful "Don't Let The Devil" serves as a reminder of the chemistry that makes Run The Jewels so magnetic. MICHAEL also sounds amazing; Mike reportedly spent nearly $500,000 on the album, and the pristine mixing and lush instrumentation are a joy to get lost in. Mike's no stranger to making enormous music, but executive producer No ID helps guide it towards billowing Southern gospel rather than RTJ's confrontational bombast.
Mike describes the album as a "testimonial in church," an acknowledgment that pain and struggle can lead us to ugly places. But more than anything, MICHAEL is an acceptance of being a perpetual work in progress. The longer you live, the more you understand that your foibles are part of your character. You can grow, change, and reflect, but hopefully, you can get to a place where you feel you're enough.