ALBUM OF THE DAY
Kilamanzego, "Black Weirdo"
By John Morrison · July 21, 2023
​
​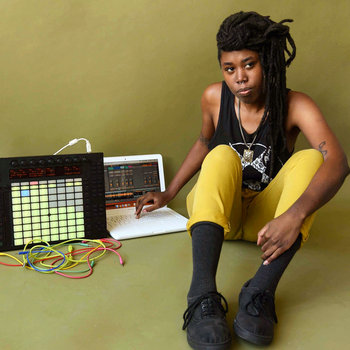 .
00:10 / 00:58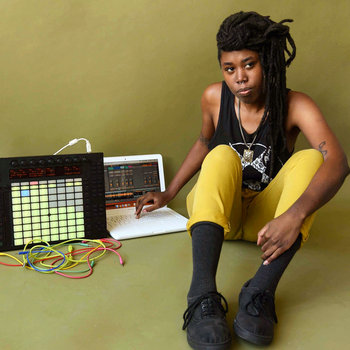 Black folks, and the innovation we pour into our music, has served as a central, energizing component of the last century of popular music. Despite this—and the money that Black music generates—Black people (especially poor Black people) still exist on the margins. This marginalization is not just the result of the brutal carceral system or the political and economic disenfranchisement we endure; being Black in an anti-Black world also comes with a host of societal expectations that can feel like constraints. Our bodies, our speech, clothing, hair, our attitudes, gender expression—every aspect of Black personhood is offered up for critique by a world that has shown little care for our health and well-being. What does it mean to be Black and forced to the margins while simultaneously being subjected to inhuman levels of scrutiny?
Black Weirdo, the latest EP from Philadelphia producer and sound designer Kilamanzego, confronts those questions. A Bronx-born woman of Ghanaian heritage, Kilamanzego has traveled in both the hardcore punk and electronic scenes, and that background is reflected in the complexity of her music. A departure from her previous work, Black Weirdo adds guitar and vocals to Kilamanzego's sound, resulting in a strange and powerful mix of dense electronic tunes topped with earnest, shouty vocals. Opener "Remember Myself" starts with a dreamy four-chord synth progression before a lightfooted jungle break, bass, and distorted synth slowly join it in the foreground. From behind a veil of crunchy distortion, Kilamanzego repeats the lyrics, "I remember me just fine/ I'm an outsider I"—a mantra of self-acceptance cutting through the noise and chaos.
"As I Wanna Be" combines a halftime kick and snare pattern, with synths that squirm and buzz. The lilting melody of the song's A section is contrasted with its back half, when a dark, thick bassline is introduced and Kilamanzego's reflects on the pain of being Black in a deeply anti-Black world:
This world, this dream
Hate and passion ripping at my seams
Their world, their dream
Tears away everything I wanna be!
The intro to "Irregular" ushers in a dreamy and uplifting mood. Bits of percussion and assorted synths drift in and out of focus, as the lyrics ask why the world we live in is so cold, and why so many people have allowed that coldness into their hearts. Despite its bleak theme, the song ends on a note of possibility, as Kilamanzego presents a choice: "Find your luck, or go it all alone."
The album's title track arrives at the end, and it pulls together the album's themes over a rich bed of chords and an arrangement that builds to the point of euphoria. As Kilamanzego introduces and layers new sounds, her words target the stifling expectations placed on Black folks who won't—or can't?—conform to society's expectations. A powerful declaration of self, Black Weirdo is heavy with the history of countless Black electronic musicians who've built lives and created art outside of the established margins. It can all be summed up by the final song's simple refrain: "I'm a Black weirdo just tryna breathe."