ALBUM OF THE DAY
Album of the Day: Khana Bierbood, "Strangers From the Far East"
By Simon Chandler · January 03, 2019
​
​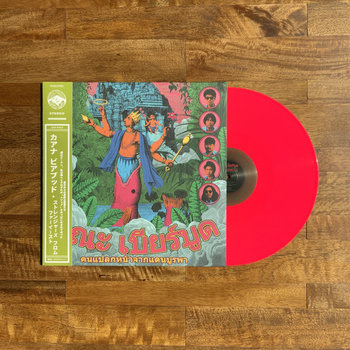 .
00:10 / 00:58
Merch for this release:
Vinyl LP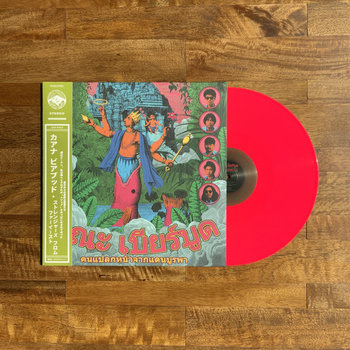 On their latest album, Khana Bierbood call themselves Strangers from the Far East, but there's something strangely familiar about the Thai quintet's debut LP. Throwing garage rock, surf, and psychedelic pop into one delightfully lo-fi mix, the seven-track album recalls the warm, radiating vibes of the '60s and early '70s, yet the consistent influence of traditional music from Thailand serves to inject its common inspirations with a refreshingly uncommon edge.
Charmingly retro tracks like "Jeanmaryn" and "Plankton Bloom" are full of the echoing guitars, wistful harmonies, and perky bass you'd expect from a summery, surf-tinged indie album. But the inclusion of airy keyboards and non-Western scales makes the condensed pop Khana Bierbood offer sound much stranger and more transportive than it has any right to be.
The harmonious marrying of East and West may be the most immediate feature of Strangers from the Far East, but what's most rewarding about the album is just how well-constructed and compelling its tracks are. Given that Khana Bierbood had been a band for seven years before releasing the record, their songwriting prowess shouldn't be much of a surprise, but their tuneful and infectious guitar pop feels like a revelation nonetheless.
The floating, wide-eyed melodies of "Starshine" linger long after the album's close, while the raw twang and shimmering vibrato of "Bad Trip" carries an underlying groove that's hard to resist. And even though it might be odd to imagine a Thailand-based band playing music with California roots, the impression left by Strangers from the Far East is that the infusion of traditional Thai influences has helped to give a familiar genre like surf music new life.