ALBUM OF THE DAY
K, Le Maestro, "WHIP MUSIC"
By Max Bell · September 23, 2021
​
​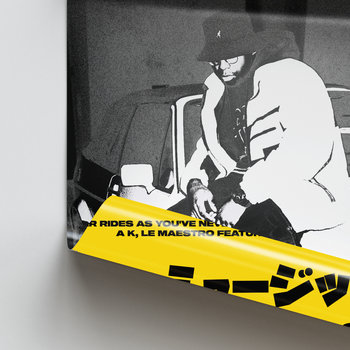 .
00:10 / 00:58
Merch for this release:
Vinyl LP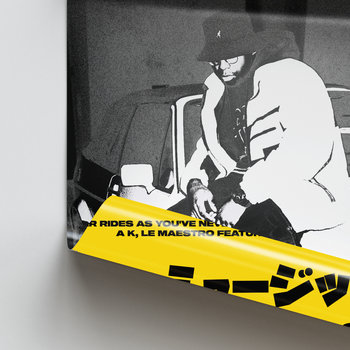 K, Le Maestro's beats have been rattling rearview mirrors for the last half-decade now. The UK producer and fixture of Soulection radio shows has racked up millions of plays for his inspired edits and flips of '90s-to-mid-'00s hip-hop and R&B, deploying his knocking drums with both swing and precision.
On his official debut album, WHIP MUSIC, Le Maestro puts a new spin on his popular singles and expands on the sound of his 2019 instrumental project, Lab Sounds. Though every track is a banging amalgam of multiple genres, at its core WHIP MUSIC remains rooted in hip-hop and R&B. "WHY CAN'T WE?" tops a G-funk beat with an ethereal music box melody, Le Maestro accenting twinkling keys over the Battlecat-esque hydraulic bounce. On "CAN'T FAKE IT!." he fuses hip-hop, modern funk, jazz, and electronic music to create a head-nodding beat that splits the difference between DJ Quik and DaM-Funk.
Le Maestro also demonstrates a knack for producing vocalists: Chester Watson's voice seems to float as he delivers romantic declarations on the propulsive "COME AROUND," and MAAD's hook on shimmering "TELEPHONE" gestures toward the R&B Le Maestro flipped to first make his name. No matter where Le Maestro steers the music on WHIP MUSIC, or who joins him on the ride, the album realizes its mission: It demands to be played front to back while you hit the open highway.