ALBUM OF THE DAY
Kaitlyn Aurelia Smith, "The Mosaic Of Transformation"
By Marcus J. Moore · May 15, 2020
​
​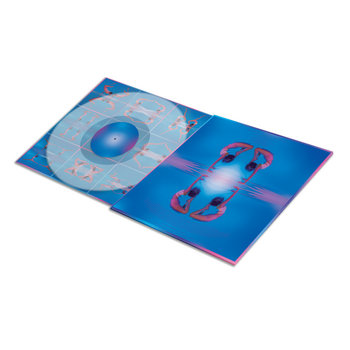 .
00:10 / 00:58
Merch for this release:
Vinyl LP, Compact Disc (CD), Vinyl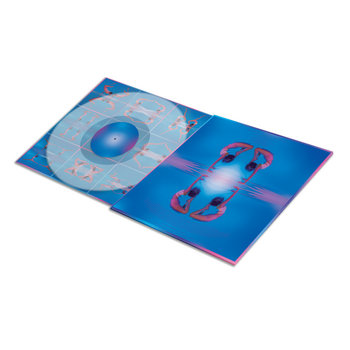 Kaitlyn Aurelia Smith makes music designed to get lost in—a crystalline world of buoyant synths and meditative mantras that grow more hypnotic as each song unfolds. It's mostly meant to stay out of the way—maybe you'll let it simmer around the house in the background. But the songs Smith creates are so alluring, you can't help but be drawn to them. They're the sound of a weary soul finally reaching nirvana.
Smith's new album, The Mosaic of Transformation, celebrates electricity—not just the currents running through walls and wires, but also the kind that pass through Smith's body, to her modular synthesizers, and then out into the air once the songs have been created. As she was working on Transformation, Smith taught herself a type of physical movement that allowed her to see frequencies. "The inspiration came to me in a sudden bubble of joy," she says in the album notes. "It was accompanied by a multitude of shapes that were moving seamlessly from one into the other." Transformation feels the same way: a cavalcade of sounds where each one slowly morphs into the next. The opening track, "Unbraiding Boundless Energy Within Boundaries," is a prime example: sonic bubbles and darting synths summon images of bodies floating in water. "Remembering," with its blend of classical strings and wind instruments, functions as a soothing instrumental until the 3:30 mark when Smith's vocals come in, her dulcet soprano hovering within the rhythm. She doesn't sing words; instead, she just hums gently, using her hushed tone to convey a sense of calm.
Transformation works best on noise-cancelling headphones, played front-to-back. But while it's meant for continuous listening—look away and you're on track five before you know it—the record's full of standalone cuts that beg deeper dissection. "Carrying Gravity," an orchestral composition near the middle of the album, seems to signal a human awakening, a rising from slumber to a new level of consciousness. "The Spine Is Quiet In The Center" finds Smith in the middle of said awakening—the strings, synths and backing vocals tuned just a bit brighter to signal a new dawn. That leads to "Expanding Electricity," the album's sprawling 10-minute centerpiece; Smith throws everything into the track, crafting one long piece designed to resemble the human body in its complete form. It's not only the album's best song, it's where Smith's premise congeals: The culmination of all that electricity, uniting to make magical art.