ALBUM OF THE DAY
KAINA, "It Was a Home"
By Amaya Garcia · March 04, 2022
​
​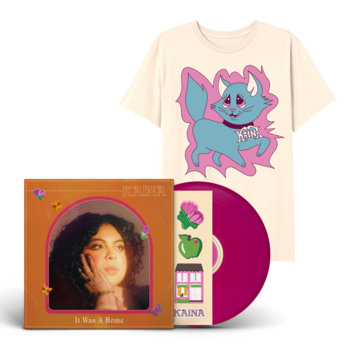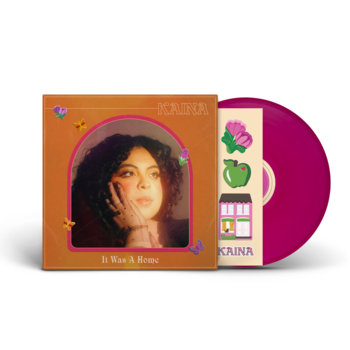 .
00:10 / 00:58
Merch for this release:
Vinyl LP, Compact Disc (CD)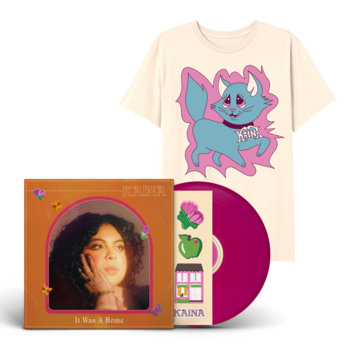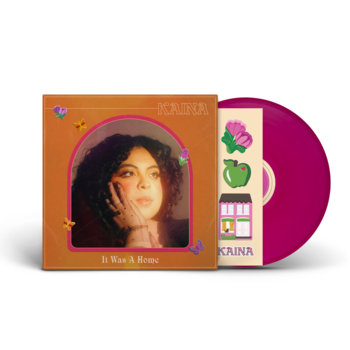 KAINA's honesty about her inner turmoil over her place in the world and her identity as a first-generation Venezuelan/Guatemalan-American, and her generosity in sharing those feelings, is a rare find. On her 2019 debut album, Next to the Sun, the Chicago native captured the relentless push and pull of three cultures in both her lyrics and her fusion of R&B, electronic music, and Latin genres like salsa and bolero. Her latest release It Was A Home is a continuation of that inner journey, and her music is a vessel for exploring both love in all its forms and the ever-evolving concept of home.
The album opens with "Anybody Can Be in Love," a serene, old-school R&B jam produced by frequent collaborator Sen Morimoto, full of psychedelic synths, organic strings, and fuzzy guitars. KAINA reflects on her missed opportunities for love and implores both herself and listeners to accept love in any form—whether romantic or platonic. The spritely title track is an ode to the closeness of family in a small home, and the nostalgia that comes with leaving the nest. KAINA has a gift for poetry, and she paints vivid images that make listeners feel as if they're walking through this little house with her: "We used to dance till the sun came up/ In a little house, in a little room," she sings with sweet longing.
Sonically, It Was A Home features a bright, otherworldly take on R&B and electronic music, with the specters of Motown and '60s psychedelic folk consistently drifting through the songs. KAINA, with producers like Morimoto and Luke Titus, manages to make the tracks sound old and new, nostalgic and innovative at the same time. The album is also full of surprises—twists that cement KAINA's status as a relentless experimenter. "In my mind" and "Ultraviolet" bleed into one another, the former featuring Spanish guitar paired with soaring synths and strings, as KAINA sings about feeling left behind. The tranquility of this track gives way to the raucous "Ultraviolet," a collaboration with punk rock group Sleater-Kinney, which feels like '90s grunge revisited through a 21st-century lens.
It Was A Home ends with the sunny, bossa nova-tinged "Golden Mirror," a track with a soaring chorus line about letting go of disbelief. In her signature sweet and raspy voice, KAINA sings, "Love may feel like an illusion/ But I see it every day." KAINA has finally found love, peace, and hopefully a home. If we hang in there long enough, we can aspire to join her.