ALBUM OF THE DAY
Josh Caffe, "Poppa Zesque"
By John Morrison · August 30, 2023
​
​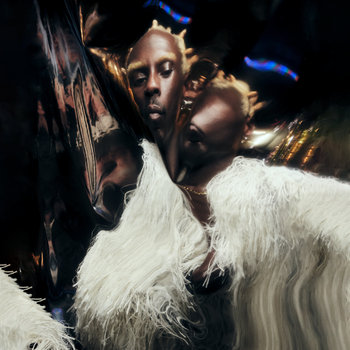 .
00:10 / 00:58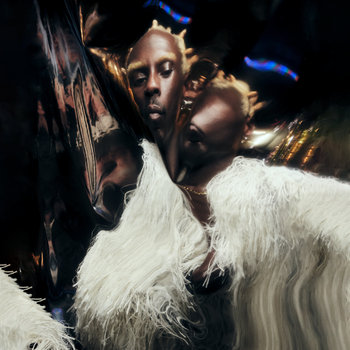 Josh Caffe is a London-raised DJ and producer who has released a streak of fantastic singles and EPs throughout the last few years. By virtue of the proximity of their origins and shared influences, house and techno have always been musical siblings (or at least cousins). With his uptempo, percussion-heavy production, Caffe's music acts as a safe meeting ground between the two genres. On his debut full-length, Poppa Zesque, Caffee offers a fiery collection of dark electronic tunes that tap into the hedonism and sexual abandon of the best dance music.
The album opens with "Justify My Sex" (feat. Al White). Built upon a percolating drum groove, "Justify My Sex" finds Cafee delivering an ominous-sounding monologue similar to Adonis's 1986 Chicago acid classic "No Way Back." As the driving beat chugs along, Caffee confesses, "I never used to be the kind of guy that could say the word sex without blushing, but I can now…sex!" "Meine Lederjeans" opens with buttery vocal harmonies that are quickly replaced by a booming kick-snare pattern. With its electrified beat and cheeky come-ons asking the listener, "Do you like my tight jeans?" "Meine Lederjeans" is just the type of oddball, leftfield dance cut that would've gotten play at famed '80s dance clubs like The Paradise Garage or Danceteria. "Do You Want to Take Me Home" is a minimal, homespun house tune with a simple synth melody and lo-fi drums. With its direct, repeated chorus, Caffee offers to go home with a potential lover, making for pure seduction on wax. "The Rent Boys Want Their Money Back" is a clanging, Kraftwerk meets Prince-style jam. Anchored by synths and drum machines, the song feels futuristic and lo-tech, and the line "Let me be or I'll explode" aptly represents the album's sexually liberatory stance.
There's a reason why nightclubs have safe spaces for sexual expression for decades. Cloaked in darkness and far removed from the judgmental eye of parents, family, and neighbors, the dancefloor and the dynamic club cultures that emerge from it are tailor-made for sexual exploration, assertion, and revolution. Poppa Zesque understands the emancipatory power of dance music, and that energy is deeply etched into the contours of each track.