ALBUM OF THE DAY
Jon McKiel, "Bobby Joe Hope"
By Jesse Locke · April 29, 2020
​
​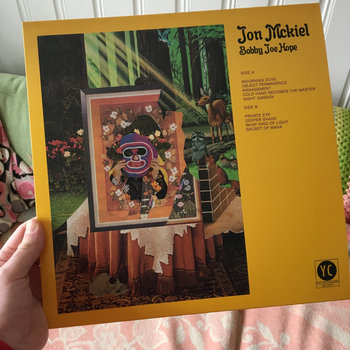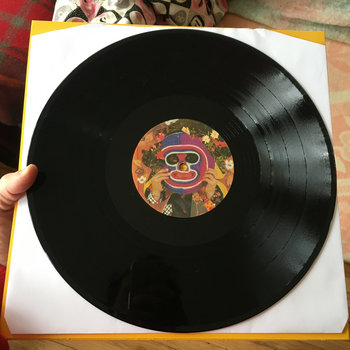 .
00:10 / 00:58
Merch for this release:
Vinyl LP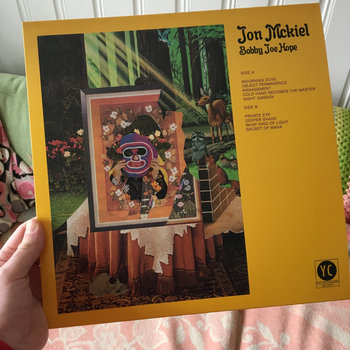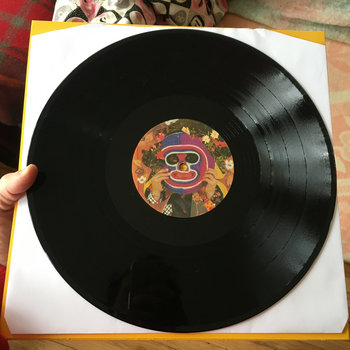 In 2015, cult Canadian indie-rocker Jon McKiel purchased a Teac A-2340 reel-to-reel recorder from a stranger online. After setting up the machine, he discovered one of the 30 tapes it came with contained recordings made by a previous owner. These included snippets of single instruments, vocals, and one nearly fully formed song. Four years later, McKiel teamed up with producer Jay Crocker (Constellation Records' experimental electronic artist JOYFULTALK) to transfer all the material they could excavate from the reels to a hard drive. McKiel then chopped the sounds into 10-second loops, and used those samples as a foundation for a series of eerie, psychedelic pop songs. The project was credited to a character who was partially McKiel, and partially the stranger who sold him the machine: Bobby Joe Hope.
If Bobby Joe Hope has a predecessor, it's the 2009 album Broadcast and the Focus Group Investigate Witch Cults of the Radio Age. That hauntological project features British art-rock group Broadcast working with samples from horror films, TV broadcasts, and nursery rhymes. Though McKiel's record shares Broadcast's tumbling drum fills and dusty ambience, Bobby Joe Hope feels more intimate. Tranquil loops provide a soft bed over which McKiel's gentle voice hovers on songs like opener "Mourning Dove" and the gorgeous "Deeper Shade." The strolling, melancholy pace of "Management" will appeal to fans of Chris Cohen, while the video game tribute "Secret of Mana" might just be the nerdiest song of 2020. Perhaps the record's most apt contemporary comparison are the ramshackle home recordings of Sub Pop artist Chad VanGaalen, as well as his production work for the spindly, post-punk group Women. The influence of both can be heard strongly on Bobby Joe Hope's standout track "Object Permanence." As McKiel's lulling delivery floats over chiming guitars and a stately bass line, he raises spirits in more ways than one.