ALBUM OF THE DAY
John Patton, "Soul Connection"
By John Morrison · January 31, 2022
​
​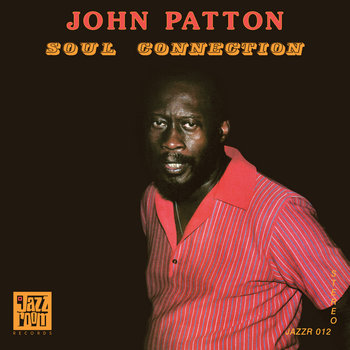 .
00:10 / 00:58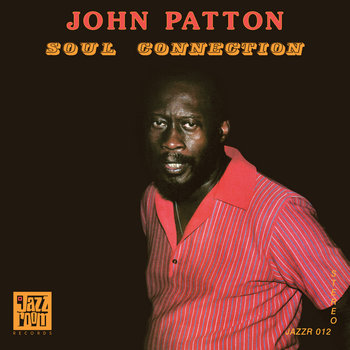 Merch for this release:
Vinyl LP
When inventor and entrepreneur Laurens Hammond filed a patent for a new musical machine in 1934, it's safe to say that no one could've predicted that he would have a hand in changing the course of jazz. Despite the list of fanciful inventions credited to Hammond's name, it is his B3 organ that has perhaps had the widest impact on music culture. As a smaller and cheaper alternative to the hulking pipe organs used in churches for centuries, they quickly became ubiquitous at concert halls and recording studios throughout the country. When the Hammond Company's B3 model organ debuted in 1953, the jazz world fully embraced the instrument's bold, colorful sound and made the instrument a fixture in America's greatest musical art form.
The list of virtuoso jazz musicians who employed the Hammond B3 throughout the mid-1950s and early 1960s is as storied as it is extensive. Players like Jimmy Smith, Brother Jack McDuff, Trudy Pitts, Jimmy McGriff, Richard "Groove" Holmes, and Dr. Lonnie Smith used the B3 to make music that celebrated jazz's roots in the blues and gospel while expanding the music's timbral and stylistic palette. For Kansas City, Missouri player Big John Patton, the B3 was absolutely integral to his hard bop and soul jazz work.
Throughout the 1960s, John Patton was an in-demand organist, performing with jazz legends like Grant Green and Lou Donaldson and recording for the renowned Blue Note label. After an extended period of relative inactivity, Patton resurfaced on the music scene and his early records were later rediscovered and played by DJs in London's acid jazz scene in the 1980s.
Originally released in 1983, Soul Connection is a rich, funky session where Patton demonstrates his virtuosity alongside guitarist Melvin Sparks and free jazz trombonist and composer, Grachan Moncur III. The title track, written by Serbian trumpeter Duško Goyković, opens the album, anchored by a swinging rhythm, a gorgeous lead melodic line, and Patton's effortless solo. Sparks shines on "Space Station," attacking the tune's main theme with his bright, cool tone and an inventive and dexterous solo that lands midway through the song. Clocking in at over 12 minutes, "The Coaster" is the album's closer, a piece where the soloists really stretch out and explore.
When Patton takes his final solo of the record, he paces himself, deftly introducing and countering his own melodic ideas as part of a sort of playfully self-contained call and response. As the intensity heats up, Patton makes his Hammond organ scream, reminding listeners that he was a master of one of jazz's most important instruments.