ALBUM OF THE DAY
Album of the Day: John Davis & the Cicadas, "El Pulpo"
By Corbie Hill · November 27, 2017
​
​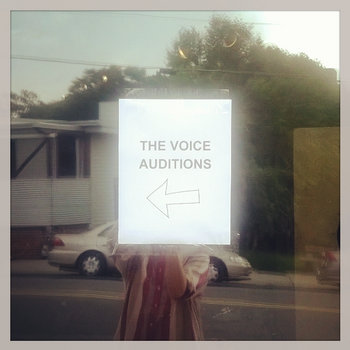 .
00:10 / 00:58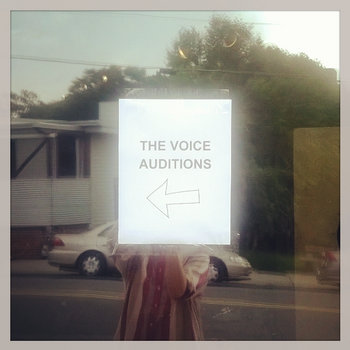 Merch for this release:
Compact Disc (CD), Cassette
On El Pulpo, John Davis & The Cicadas assess the human cost of corporate corruption and greed within the food industry using clattering art-pop. Davis, best known for his work in Folk Implosion with Lou Barlow, was inspired by Raj Patel's book Stuffed and Starved, about the global cost of corporate food monopolies. As a teacher in Durham, North Carolina public schools, Davis has students in his classes whose parents emigrated from countries impacted by the deleterious practices of resource- and labor-hungry American restaurant chains and food companies. El Pulpo, then, is a work of nonfiction—a really, really catchy work of nonfiction.
"Coca-Cola, you're at public schools / Talking Congress down from health code rules," Davis sings on the upbeat, percussive "Coca-Cola." Throughout El Pulpo, Davis inverts marketing and advertising techniques, using slogans and brand name repetition to subvert their respective corporations. "Who Milks the Cow?" plays like a sound collage recorded in a mechanical zoo, and in this nightmare soundscape Davis recites corporate names like a beat poet reading the signs in a strip mall: Del Monte, Little Caesar's, Pizza Hut, Papa John's. "The whistle blows, it's halftime," he rhymes in a sort of slacker-rap voice, articulating the knee-jerk effects of nonstop advertising. As the weird little song fades, heavily-treated voices in the background repeat, "Call for pizza. Call for pizza."
In a lesser songwriter's hands, this could come across as preachy. Yet Davis isn't merely yelling, "Wake up, sheeple!" He's putting forward the facts as he sees them. In "Stock Up All the Prisons," which bears all the rhythmic pulse and infectious melody of an orchestrated Liars tune, Davis goes step-by-step into the way the American prison-industrial complex functions. "It's good to be in an office  / Let's take a look and see / How me and my friends / Can loot the treasury," he sings, then connects America's for-profit health care with its for-profit prison industry. "Stock up all the prisons / Lock hospital doors."
-Corbie Hill