ALBUM OF THE DAY
Joan Shelley, "The Spur"
By Peter Margasak · June 28, 2022
​
​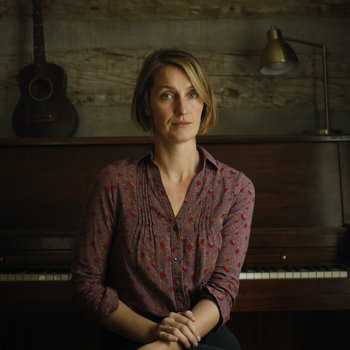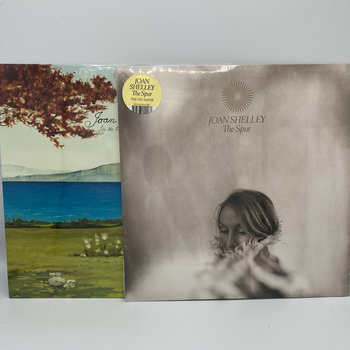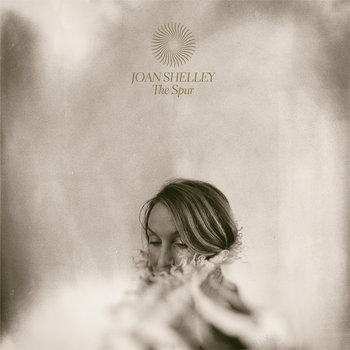 .
00:10 / 00:58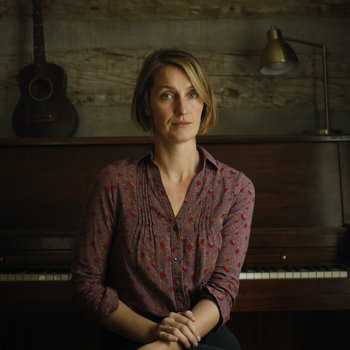 Merch for this release:
Vinyl LP, Compact Disc (CD)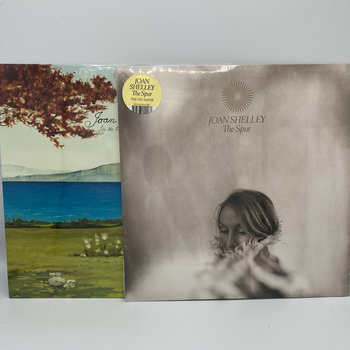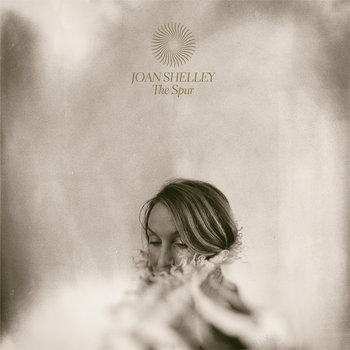 Singer-songwriter Joan Shelley wrote the songs on her latest and best album between 2019-2020, and she recorded the music as she and Nathan Salsburg—her long-time guitarist and now her husband—prepared to have their first child together. But she had been living with the existential uncertainty that ripples through many of the songs since the 2016 presidential election, followed by the death of Leonard Cohen. They listened to his final album repeatedly, and when she completed "When the Light is Dying" a few years later she referenced that final Cohen recording, intoning, "Alone on the horizon, 'you want it darker?' Leonard sings/ Well the light is dying/ Darling, come inside." It's one of several songs that reflect on making a home during a starkly hopeless time, a sentiment that stings when she sings, "Sad is the beginning if the end is all it brings." On "Home" Shelley ambiguously asks, "Stalled in the driveway/ The way in or the way out?" In the end the album answers that it's "the way in," a choice reinforced by bringing a child into the world. The title track makes a determined effort to embrace the unknown: "We'll put our feet in the sky/ Rip them free from the ground," she sings, as she realizes "What was sure has turned bitter."
The Spur is the most collaborative album Shelley has ever made, although its core was forged alone and then with Salsburg. Right before the pandemic hit she had begun participating in a local songwriting group, which quickly pivoted to Zoom. She sought input from distant songwriters like Max Porter and Bill Callahan, the latter of whom contributed lyrics and his voice to "Amberlit Morning." After recording the basic tracks at home with Salsburg, she handed the reins to guitarist and producer James Elkington, who crafted gorgeously restrained arrangements and enlisted a superb group of Chicago musicians to bring them to life, including drummer Spencer Tweedy, cellist Lia Kohl, and bassist Nick Macri. The producer himself added keyboards, dobro, mandola, recorder and more, with vocal parts added by Callahan and Meg Baird, all helping to realize Shelley's most elaborate, sophisticated recording.
Those arrangements evoke the keening vocal harmonies of Fleetwood Mac on "Like the Thunder," while other tunes opt for more skeletal instrumentation, especially several devastating songs where Shelley plays piano. "Breath for the Boy" is a stark reflection on bullying and toxic masculinity, observing how crushed innocence yields rage, while "Between Rock and Sky," a terse song rooted in British folk tradition, seizes on fleeting moment she shares with a lover with the imminent arrival of their child. There's a muted sense of triumph in Shelley's embrace of the future, but she doesn't ignore the darkness that surrounds us these days.