ALBUM OF THE DAY
Jalen Ngonda, "Come Around And Love Me"
By John Morrison · September 05, 2023
​
​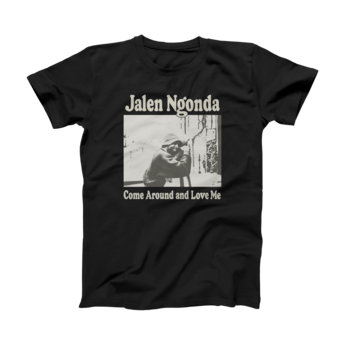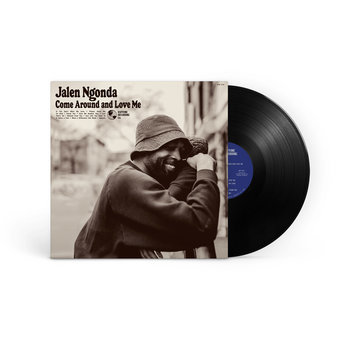 .
00:10 / 00:58
Merch for this release:
T-Shirt/Shirt, Vinyl LP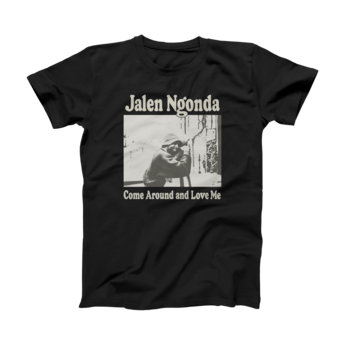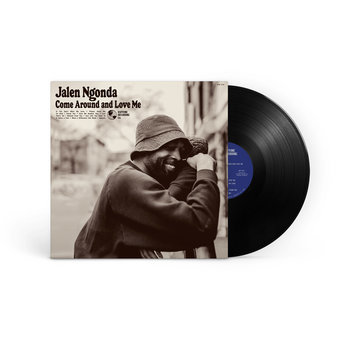 Throughout the decades, R&B and soul music have produced countless odes to the ecstasy and agony of love. On his debut, Come Around And Love Me, D.C.-born and London-based singer-songwriter Jalen Ngonda pulls from the R&B greats of the past to inspire his rich meditations on love.
The album's opener and title track, "Come Around and Love Me," is built on a slick groove and a Thom Bell-style string arrangement. When the strings are paired with vibraphone, and Ngonda's soaring falsetto, the tune recalls the elegance and grace of the finest Philly soul 45s of the late '60s and early '70s. "If You Don't Want My Love" is a dramatic midtempo bop complete with strings and some tasteful, Bobby Eli-style guitar. Ngonda's voice is dynamic as he reassures his lover that he thinks the world of them and surely couldn't live without their love. Beyond Ngonda's sweet-yet-over-the-top proclamations, he issues a soft ultimatum in the form of the chorus: "If you never wanted my love…let me know."
In addition to the clear nods to Philly soul in the arrangements, Ngonda's songs possess another quality inspired by the great R&B canon of the past. There's an emotional tone struck throughout these songs that feels very similar to the swooning devotional style of Smokey Robinson. "Lost" and "What A Difference She Made" present this influence in the form of a slow love ballad. "Lost," in particular, pulls from the same musical and emotional reservoir of Harold Melvin & The Bluenote's "I Miss You." When Ngonda sings, "I'm lost without you/ I'm lost, and I can't seem to find my way," listeners can practically taste the desperation and sorrow of a sweet love gone sour.
The depth of feeling that Ngonda is able to mine throughout Come Around and Love Me is a reminder of the importance that romantic love plays in our lives. When the matters of the heart are all good and aligned, there are few greater joys, and when that love goes bad, it can feel like the end of the world itself.