ALBUM OF THE DAY
Album of the Day: Various Artists, "Habibi Funk 007: An eclectic selection of music from the Arab world"
By Andy Thomas · January 03, 2018
​
​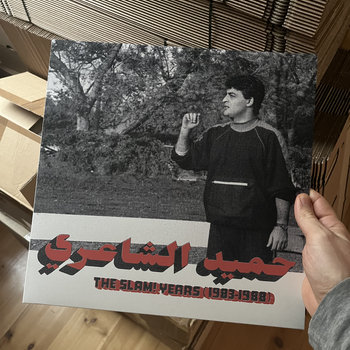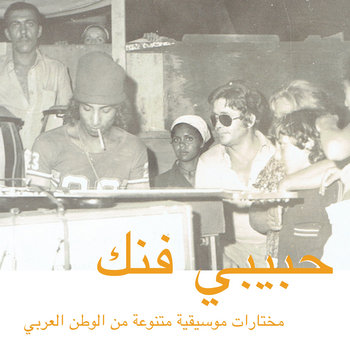 .
00:10 / 00:58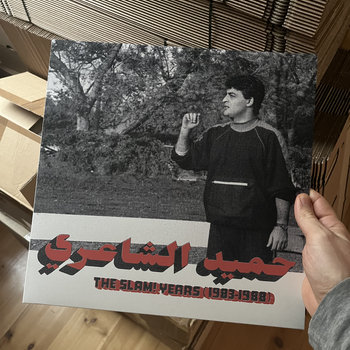 Merch for this release:
2 x Vinyl LP, Compact Disc (CD)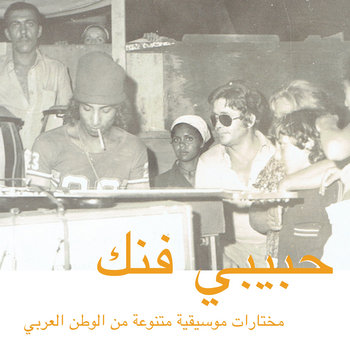 In 2012, Jannis Stürtz was tour managing for rapper Blitz The Ambassador when he walked into a dusty record shop in Casablanca, Morocco. Inside, Stürtz found a copy of Fadaul Et Les Privilèges' cover of James Brown's "Papa's Got a Brand New Bag." That set the course for Stürtz and fellow Berlin crate-digger Malte Kraus to establish their own label—Habibi Funk—in 2015, as a resource of obscure funk, jazz, soul and rock from the 1960s through the '80s.
The label's recent compilation, Habibi Funk 007: An eclectic selection of music from the Arab world, opens with the track "Bsslama Hbibti" by Fadoul (his name is also credited as Fadaul and Faddoul), and is a gritty, speaker-shaking 7-inch that he and his band first recorded for the Morocco-based Atlassiphone label. That imprint was also home to probably the most rare song on this set, Belbao's killer version of "Harlem Shuffle," taken from a test pressing. Back in the '60s, Moroccan youth grooved to a different beat, as groups like Les Golden Hands created music akin to English bands like The Shadows and The Beatles. On this compilation, on a song called "Mirza," the band recreates Nino Ferrer's classic mod track, giving it a raw, garage-funk aesthetic. Elsewhere on Habibi Funk 007, singer Kamal Keila uses "Al Asafir" to showcase his voice—a rich, mesmerizing instrument that wafts gently through the melody.
Through Habibi Funk's releases, Stürtz and Kraus are hoping to connect young people across the Arab world with the music of their parents' generations, like Samir & Abboud's "Games," an original mix of yacht rock and disco pop from Lebanon. An equally eye-opening track is Dalton's "Soul Brother," a sought-after slice of sunset soul from Tunisia that also appears on a Heavenly Sweetness/Pura Vida compilation called Beach Diggin'. In the end, Habibi Funk 007 properly exhibits the vast diversity of music from the Arab world, and is a great place to begin your own exploration.
–Andy Thomas